Whether you've wanted to run a bank, rob a bank, or respond to bank robbery in progress 911 calls, Roblox Bank Tycoon 2 has got you covered! You can play the game as a tycoon, building up your bank with clickers and increasing your income as you go. Or you can try to rob or protect the banks of other players, jumping in your getaway or cop car and strapping on your gun for some PVP action.
Codes in Bank Tycoon 2 can be used to get some free cash, giving you a great head start in the game. What you can spend it on will depend on your choice of play. As a tycoon, it will help make your bank profitable quickly. Robbers can trick out their hideouts, while all players can improve their armor and weapons for when the inevitable heists happen. Don't recognize the game pictured here? You may be looking for the original Bank Tycoon.
All Roblox Bank Tycoon 2 Codes List
Roblox Bank Tycoon 2 Codes (Working)
These are all the working Roblox Bank Tycoon 2 codes.
25KLIKES—Redeem for 100k Cash (New)
750PLAYERS—Redeem for 75k Cash (New)
BT2ISBACK—Redeem for free rewards
Roblox Bank Tycoon 2 Codes (Expired)
These are expired codes for Roblox Bank Tycoon 2.
OHYEAH—Redeem for free rewards
BIGFIX—Redeem for free rewards
VERSION3—Redeem for Cash
Related: Cowboy Tycoon Codes
How to redeem codes in Roblox Bank Tycoon 2
Follow the instructions below to redeem codes in Roblox Bank Tycoon 2.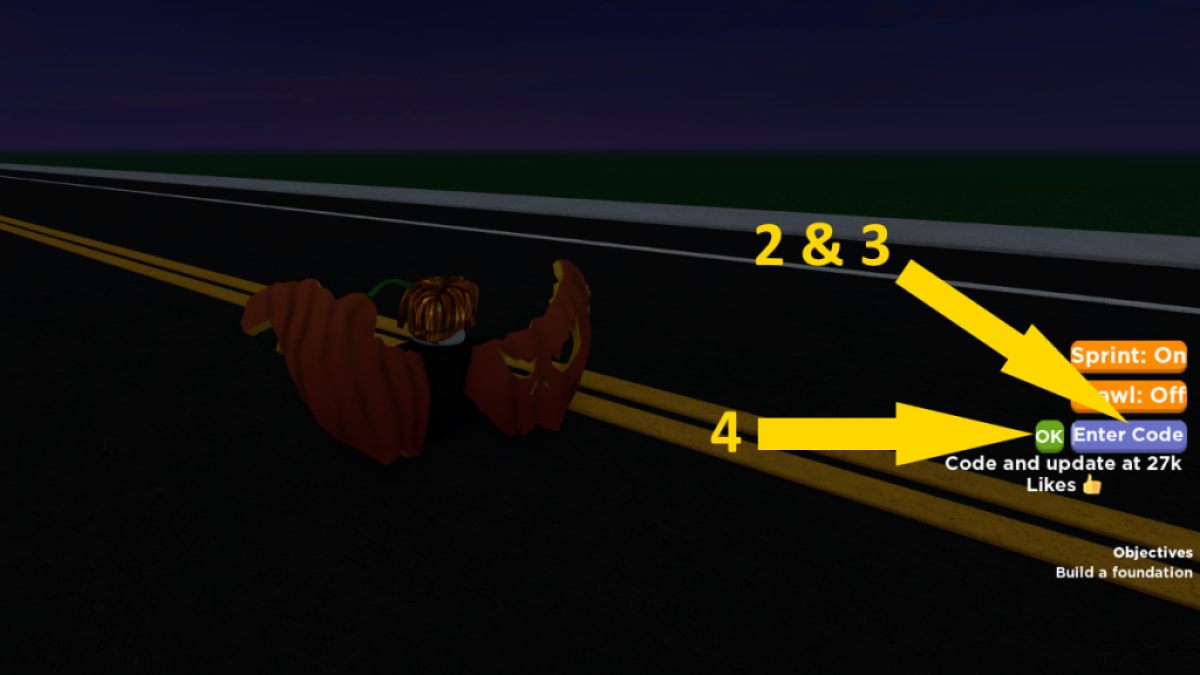 Launch Roblox Bank Tycoon 2 on Roblox.
Press the purple Enter Code button on the right of the screen to activate it as a text box.
In this text box, enter the code exactly as it appears in the list above.
Press the green OK button that appears next to the text box to claim your reward!
How can you get more Roblox Bank Tycoon 2 codes?
If you want to try to rustle up some of your codes for Roblox Bank Tycoon 2, why not start by joining the Holblox Studios Roblox Group? For all the latest game info, it is also advisable to become part of the Holblox Studios Discord Server, which has a whole Bank Tycoon section as well as a Bank Tycoon 2 announcements thread in the Main section.
Why are my Roblox Bank Tycoon 2 codes not working?
If you've tried to input a Roblox Bank Tycoon 2 code listed as working below, but it came up invalid, it could be due to a typo. Check to see if you have mistaken a number for a letter or not copied the capitalization exactly as it is here. To make sure, the easiest thing to do is to cut and paste the code. If that doesn't work, it may have expired. Unfortunately, most Roblox codes expire in the end. But we're always out there looking for new ones, so check back soon for new codes!
Other ways to get free rewards in Roblox Bank Tycoon 2
If you're looking for more Roblox Bank Tycoon 2, you can start by joining the Holbox Studios Discord Server, linked above. Go to the Main section and click on the Giveaways button, where there are regular events giving free Robux to lucky participants that you can then spend in-game. Also note that early in the game, before you can afford vehicles, look out for a skateboard. Simply walk over to it to get on board, massively increasing your speed so you can get around town faster.
What is Roblox Bank Tycoon 2?
Roblox Bank Tycoon 2 can be played as a typical Roblox tycoon-style game, earning money and walking across buttons to add new elements to your bank. But you can also choose to play as a bank robber or police officer, keeping the banks of other players safe or trying to steal from them. Players can buy armor and weapons to defend themselves, as well as buy getaway vehicles and other gear with their cash.
If you're looking for codes for other games, we have a ton of them in our Roblox Game Codes post! You can also get a bunch of free stuff via our Roblox Promo Codes page. And in the meantime, take a look at the latest news to stay up-to-date on all things entertainment.