It seems like you're stuck in a spooky house with a monster! There's a long corridor, but it seems to lead nowhere. If only you could run a little bit faster… DOORS Race Clicker sees you click as fast as possible to improve your speed, then run down a long corridor, trying to stay ahead of the monster. As you run, you'll go through doors and collect wins that can be traded for rewards. Can you go far enough to reach the leaderboards?
Redeeming codes in DOORS Race Clicker will give you some free wins, which you can then spend on eggs. Break these open to give you pets, which will help you run faster in future races.
Like Roblox race-clicker games? Why not also check out some of our other pages, such as Llama Clickers codes, Marble Race Clicker codes, Muscle Race Clicker codes, Reaper Clicker codes, and Race Clicker codes?
All DOORS Race Clicker Codes List
Updated November 15, 2022

Open for new codes!
DOORS Race Clicker Codes (Working)
Here's a look at all the working DOORS Race Clicker codes.
release—Redeem this code for 25 wins
DOORS Race Clicker Codes (Expired)
These codes for DOORS Race Clicker no longer work.
onemillion—Redeem for 25 wins
sub2dillonfidel—Expired
DOORS Race Clicker FAQ
Here's everything you need to know regarding DOORS Race Clicker codes.
How to redeem DOORS Race Clicker codes
Redeeming codes for free rewards in DOORS Race Clicker is easy.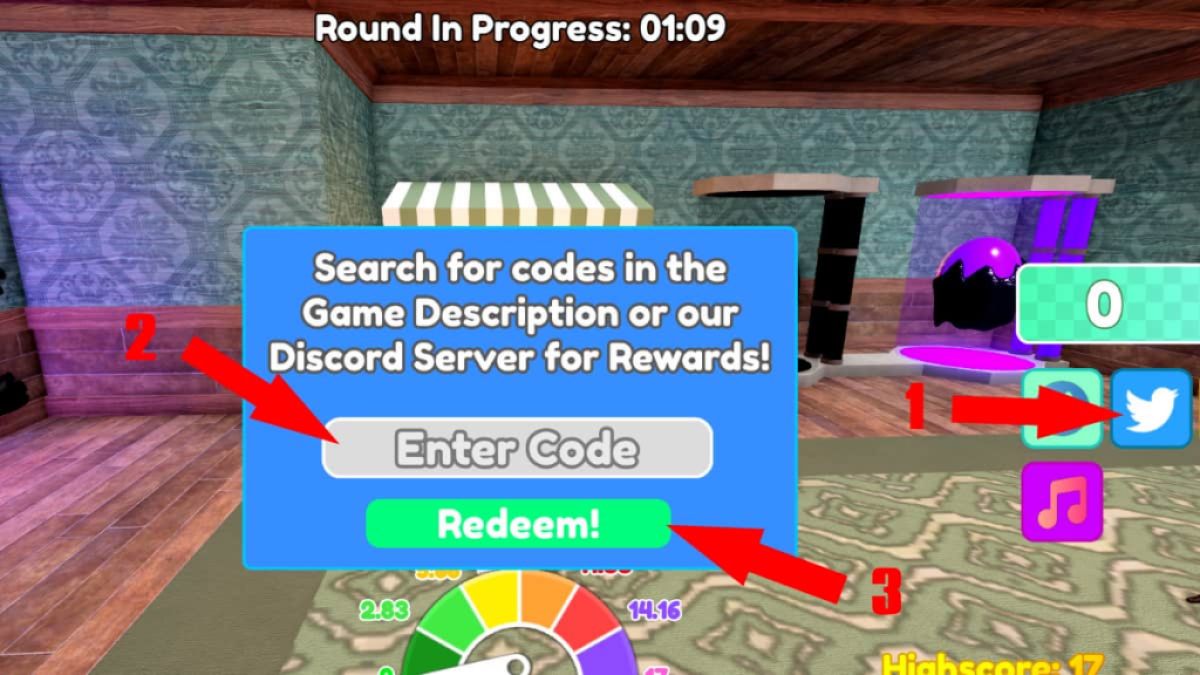 Click the blue Twitter bird on the right of the screen.
In the text box that says Enter Code, enter the code exactly as it appears here.
Press the green Redeem! button below to claim your reward!
How can you get more DOORS Race Clicker codes?
We'll regularly check the interwebs for Roblox codes for all the most popular games. But if you want to look for your own DOORS Race Clicker codes we suggest you start by joining the Crazay Studios Discord channel, and the Crazay Studios Roblox Group. These are the most likely places where new DOORS Race Clicker codes will be announced.
Why aren't my DOORS Race Clicker codes working?
If A DOORS Race Clicker code isn't working, first check you've inputted it correctly. The capitalization needs to be exact, and it can be easy to mistake a number for a letter. We always suggest cutting and pasting directly from the webpage here to make sure you have it right. If it still doesn't want, the code may have expired. Most Roblox codes have an expiry date and if that's the case, you're out of luck. But the chances are more codes will follow, so check back soon. And let us know of any broken ones, so we can update the page.
How to run faster than the Monsters in DOORS Race Clicker?
The trick to DOORS Race Clicker is knowing that, after you start your run, you're going to get hit by a monster. It starts later than everyone else, taking out the slowest runners first. But once hit, you can start again and claim more wins. So, when you see the monster catching you up on the screen, get ready to reorientate yourself in the starting run and go again. Especially early on, you'll get more wins on your run after the monster than before it.
What is DOORS Race Clicker?
DOORS Race Clicker does exactly what it says on the tin. You have 20 seconds pre-race to click and build up your top speed, then two minutes to get through as many doors along the corridor as you can. Each gives a win, and you can trade wins for eggs. Eggs give you pets, which you can equip to improve your speed and make it to higher levels.
If you're looking for codes for other games, we have a ton of them in our Roblox Game Codes post! You can also get a bunch of free stuff via our Roblox Promo Codes page.