All players can redeem a free Fan Hand Sign - Why Don't We item from the Roblox catalog right now. Roblox has gifted every player this Back Accessory to celebrate the virtual Why Don't We launch party happening on Roblox. Following the launch party, a virtual Why Don't We concert and a fan Q&A commences tomorrow evening starting at 6pm CT.
The Fan Hand Sign is an exclusive free item that attaches to the back of your Roblox avatar. Its design is a red "Number One" fan hand sign with the Why Don't We band label on the front. A mysterious question mark is painted on the back of the fan hand sign; we're not yet sure what that implies.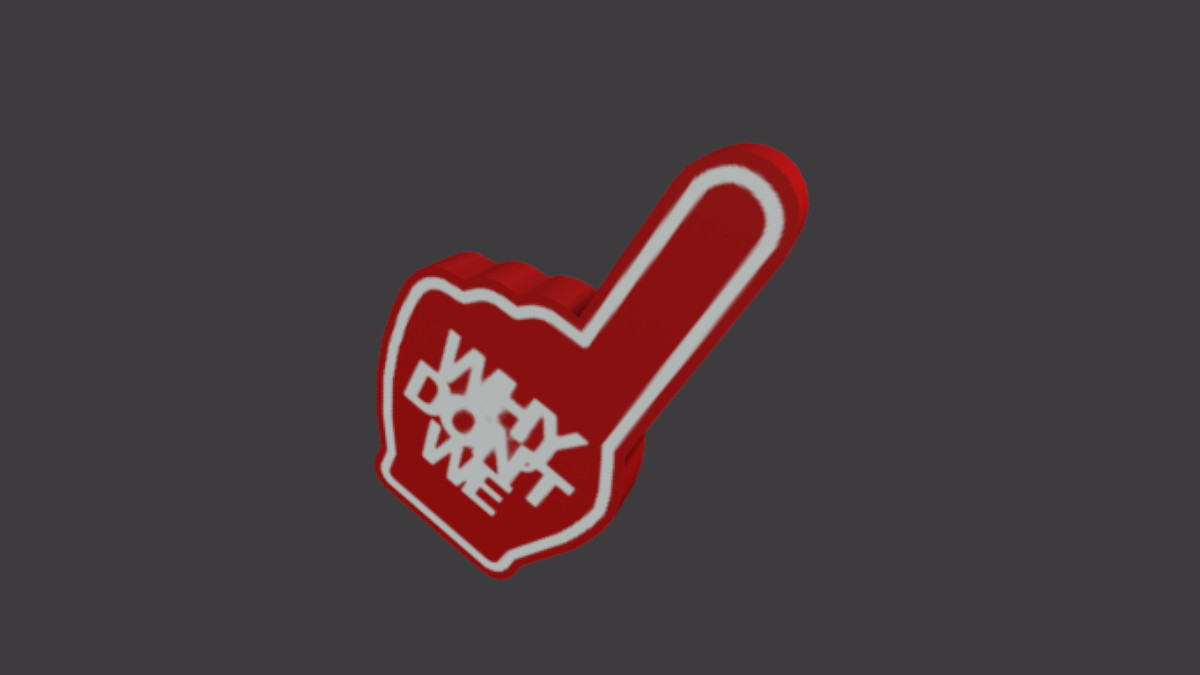 The Why Don't We Launch party officially kicked off today, allowing players to hang out at the Why Don't We L.A. Mansion. This weekend's virtual event is a celebration of the American boy band's new album, The Good Times and the Bad Ones.
If exploring the mansion isn't enough, Roblox has added plenty of minigames to complete. These include:
Scavenger Hunt
Quiz
Obstacle Course
In addition to the free Fan Hand Sign, there is a large catalog of Why Don't We merch available in the Shop.
If you can't make the Main Event on Friday, don't sweat. This weekend's Why Don't We virtual concert and Q&A is as follows:
Main Event: Friday, March 5 at 6pm CT
Rebroadcast: Saturday, March 6 at 3pm CT
Rebroadcast: Saturday, March 6 at 11pm CT
Rebroadcast: Sunday, March 7 at 11pm CT
If you want that translated to your own time, then you should Google "6pm CT my time" and you should get a result.
Check out the Why Don't We launch party trailer below.
If you're looking for codes for other games, we have a ton of them in our Roblox Game Codes post! You can also get a bunch of free stuff via our Roblox Promo Codes page.