Most video games require you to download each game directly to your PC. Downloading the Roblox game launcher is similar, but it barely requires any hard drive space.
How to Download Robloxplayer.exe to play Roblox
To play Roblox on your PC, you will need to download the Robloxplayer.exe. This is a required download, because you can't play any Roblox games without it. Once downloaded, this file serves as an invisible launcher that will always take you to the Roblox client, opening your default web browser whenever clicked.
Step One: How to Download Robloxplayer.exe
Follow along with these steps to download the Robloxplayer.exe game launcher.
Head to the Roblox website

Login or create an account if you haven't done so already

Click on any game and press the green Play button

Wait a couple seconds for the Roblox client to load for a new prompt to pop up

Click Download and Install Roblox

Save the RobloxPlayerLauncher.exe file to an easily accessible location on your PC

We recommend saving this file to your Desktop

Once saved, open the RobloxPlayerLauncher.exe to install the Roblox Game Launcher to your PC

You should receive confirmation that the launcher was successfully installed
Step Two: How to Play any Roblox Game
After you have downloaded and installed the Robloxplayer.exe file, you can open any Roblox game on the platform. Some Roblox games require a one-time purchase of Robux, but you will rarely find a game that requires pay-to-play. Most Roblox games are free-to-play with the click of a button.
Related: Is Roblox Down? Here's how to check Roblox server status
To access and play Roblox games, you need to be on the Roblox platform. Although you have downloaded the Game Launcher, the platform itself can only be accessed via a web browser (Chrome, Edge, Firefox, Safari).
Here are a handful of ways to reach the Roblox website/platform.
On your PC, click the RobloxPlayerLauncher.exe, aka the same file that you downloaded earlier

Clicking the launcher will open your default web browser and transfer you to the Roblox website

Enter this URL into your web browser: https://www.roblox.com/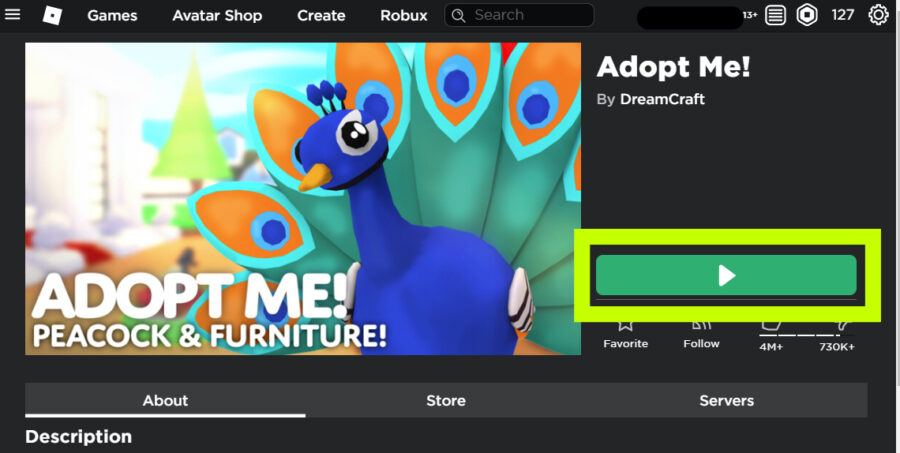 Once on the Roblox platform, click any game that interests you and press the green Play button. It will only take a handful of seconds to launch the game you want to play. Who knows, maybe you've just found your favorite game!
Looking for some Roblox freebies? We have a ton of them in our Roblox Game Codes post! You can also get a bunch of free stuff via our Roblox Promo Codes page.