You and I both know that having the strongest, rarest, and coolest pets is one of the most, if not the most, alluring parts of Pet Simulator X, and many players will do just about anything to get their hands on them. From remaining in-game for numerous hours, to paying real money for toys that have exclusive codes—the lengths that players will go to get their hands on a special pet can be pretty wild. In the case of the unbelievably rare banana pet(?), players will need a hefty amount of coins in their pockets, and a whole 'lotta luck!
How to hatch a banana pet in Pet Simulator X - Roblox
The banana is a basic (yes, basic) pet that's owned by less than 2,500 players at the time of this article's publication, making it one of the rarest pets in the entire experience. Each time you purchase and open any egg in Pet Simulator X, there's a very, very, very small chance you'll be awarded with the banana pet. There's no secret trick or quest that needs to be completed to earn it, it's simply opening eggs and hoping you're lucky—that's all there is to it!
Though it's been discontinued now, there used be a Titanic version of the banana pet as well that was unlocked after purchasing its corresponding UGC item from the Avatar Shop for 690 Robux. Only 99 copies of this item could be purchased, and it was never restocked after selling out completely.
Related: Pet Simulator X Value List
The standard banana pet can be found in the Trading Plaza every once in a while, but will likely be selling for well over 100 billion Diamonds.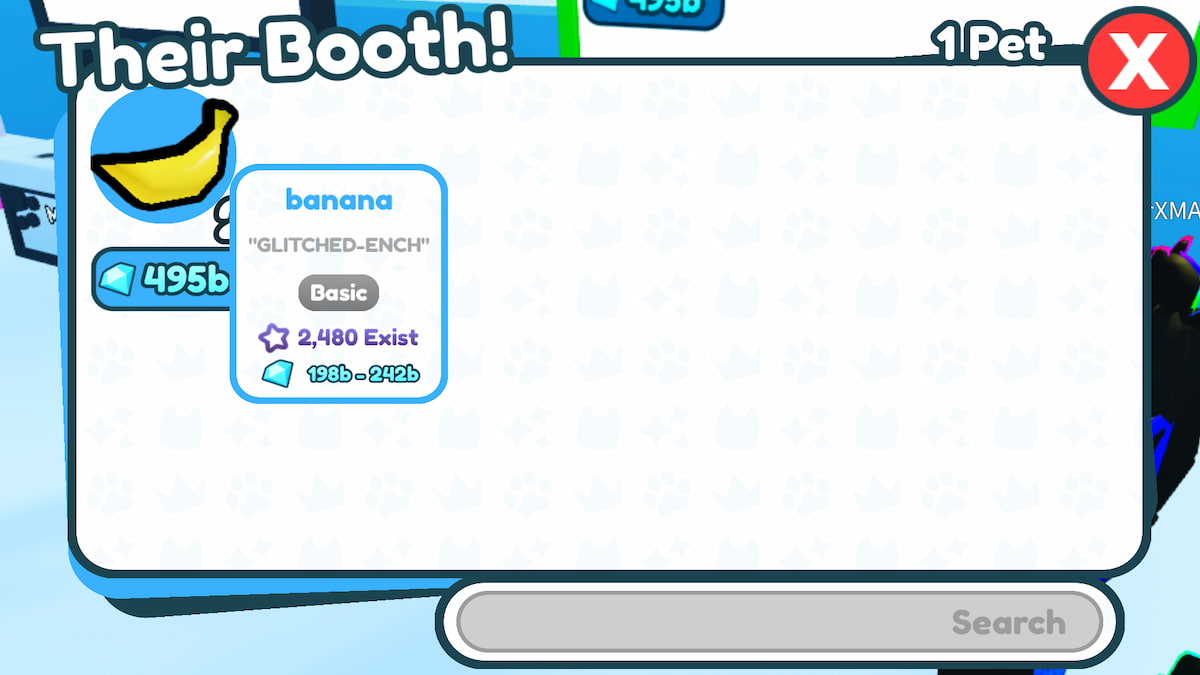 End
That's it for our guide on how to unlock the banana pet in Pet Simulator X. If you're able to hatch this Exclusive pet, I send you my congrats, and a reminder to check your RAP, which goes up every time you an add exclusive pet to your collection!
Looking for more Pet Simulator X content? Check out some of our other guides on How to get the Huge Maskot pet in Pet Simulator X – Roblox or How to get the Cat Hoverboard in Roblox Pet Simulator X here on Pro Game Guides!