AJ Striker needs your help dealing with the mob in Roblox Mafia Tycoon. Find out how to get AJ Striker's Crate Drop #1 (available April 14 to April 22) below.
How get AJ Striker's Crate Drop in Mafia Tycoon
To get AJ Striker's Crate Drop in Mafia Tycoon, you must give Harold the Hobo $7777. Like most tycoon games, earning the total $7777 requires time and patience, but we have some tips to speed up the process. Using these tips below should ensure that you can complete this mission in less than 10 minutes!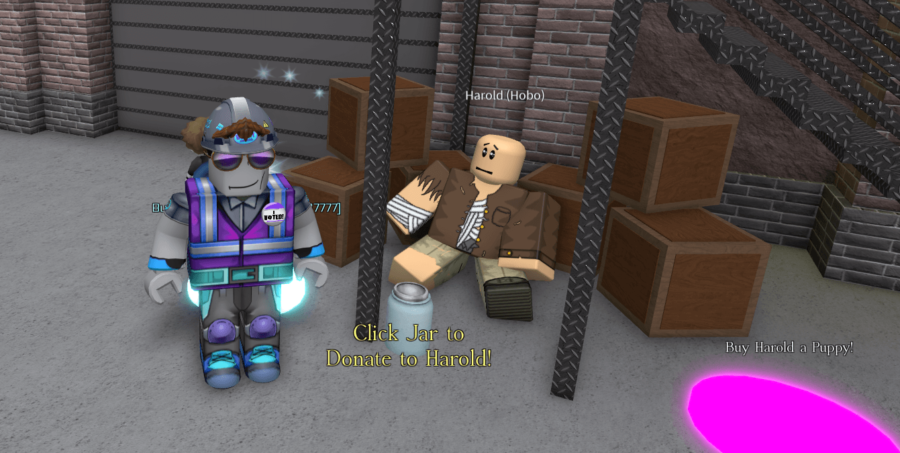 If this is your first time playing Mafia Tycoon, you'll need your own money-printing warehouse. To claim a warehouse, find an unclaimed, empty building. Once you climb the stairs and step inside, the building is yours.
Next, turn on the electricity by stepping on the glowing button. Then create the Printer for 1 in-game dollar. Now you're ready to print money as fast as possible.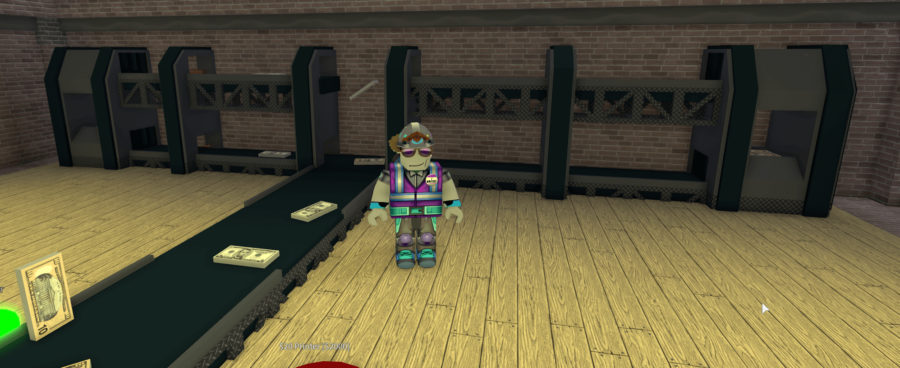 Like most Roblox tycoon games, time is the largest factor to finishing the missions. To speed up the process, build the two Money Printers along with the Printing Extensions. Building these Printers and Extensions will ensure that cash generates without requiring much clicking on your end.
Related: How to get AJ Striker's Crate Drop in Manhunt | Roblox Metaverse Champions
Expect to perform some rapid clicking in the beginning, but once your two Printers and extensions have been built, you'll have earned the required $7777 cash in less than ten minutes.
Some notes:
Stand outside of the "Touch to collect!" zone, not directly on the green square. Mafia Tycoon does not have a great way to track how much money you have collected and you might spend longer than necessary wondering how much money you have made.

To prevent the unknown, wait until the generator reads more than $7777 to collect.
Do not buy any of the Associates. They do not seem to bring in cash faster. Purchasing Associates will just increase the time spent in the mission.
After you have collected $7777, travel downstairs and donate the money to Harold the Hobo and watch as he dons a snazzy new outfit. This completes the mission.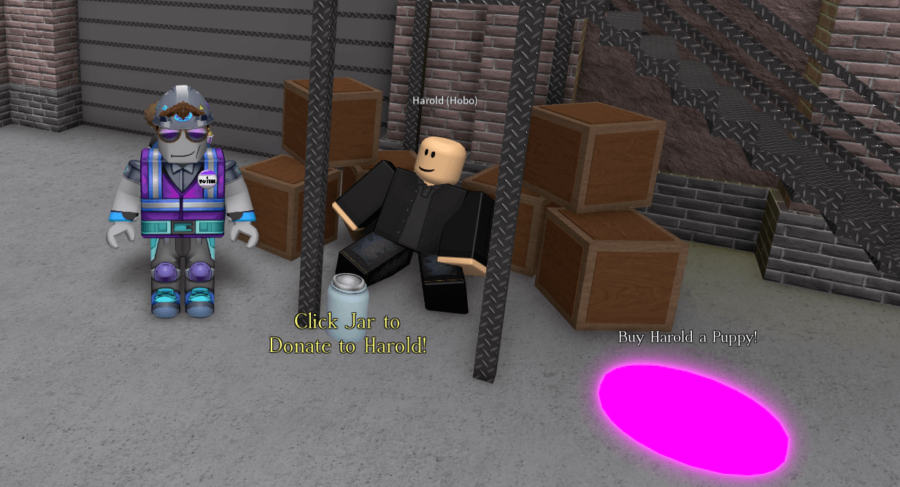 AJ Striker's Drop Crate #1 which will appear in your Avatar inventory and you will be rewarded a game Badge.
For all Metaverse Champions Mission Guides, be sure to check back with Pro Game Guides. If you're looking for codes for other games, we have a ton of them in our Roblox Game Codes post! You can also get a bunch of free stuff via our Roblox Promo Codes page.