Roblox's Clicker Simulator is a simple but oddly satisfying game full of clicks. Your main goal is to get as many clicks as possible by spamming that mouse button. Your clicks help purchase cute pets that give you boosts, allow you to rebirth with more clicking power, and open up portals to the islands high in the sky. Gems are also a beneficial currency to collect in the game that helps speed up that rebirthing process and get you even more powerful and adorable furry companions. Here's how to rack up some Gems in no time!
Purchase Gamepasses & Boosts
2x Gems Boost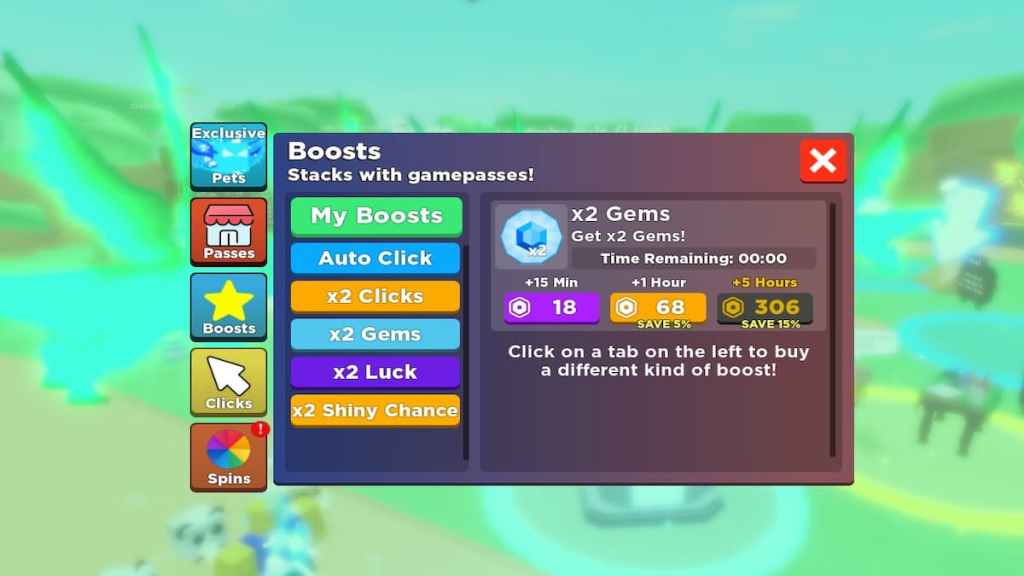 A great way to increase the number of Gems you're getting at a time is to purchase a boost. When purchased, this boost will only last for a limited amount of time but will get you double the number of Gems you usually would when completing specific tasks.
You can find this page by opening up the Shop menu on the left side of your screen. From there, select the yellow star labeled Boosts. You will need to spend some Robux, but it's reasonably cheap. This is a great way to get increased Gems, especially if you're only planning on playing the game for a little while.
2x Rebirth Gems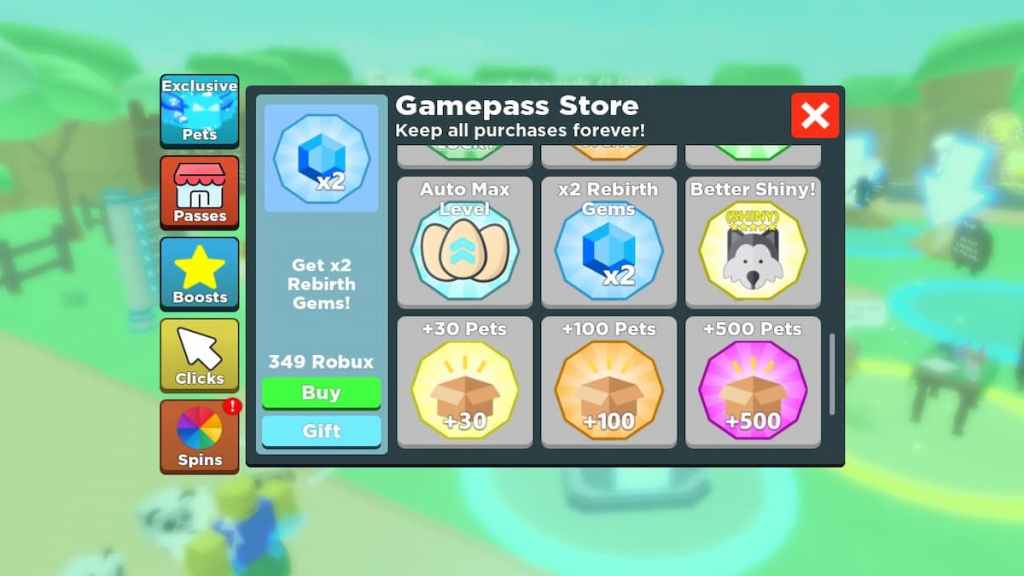 If you're looking for a more permanent solution for increased Gems, you can buy the Gamepass instead. Gamepasses are a great way to get a more significant amount of items as quickly as possible, such as pets, eggs, or even to help get some tokens fast. The great thing about the x2 Rebirth Gems Gamepass is that this increases the number of Gems you get when rebirthing. This is already an excellent method to get a hefty number of Gems, and with this x2 Rebirth Gems, that number is doubled! You can get this permanent Gamepass by spending R$ 349, which only happens to be R$ 43 more than the 5-hour boost.
Related: How to make Rainbow pets in Roblox Clicker Simulator
Complete achievements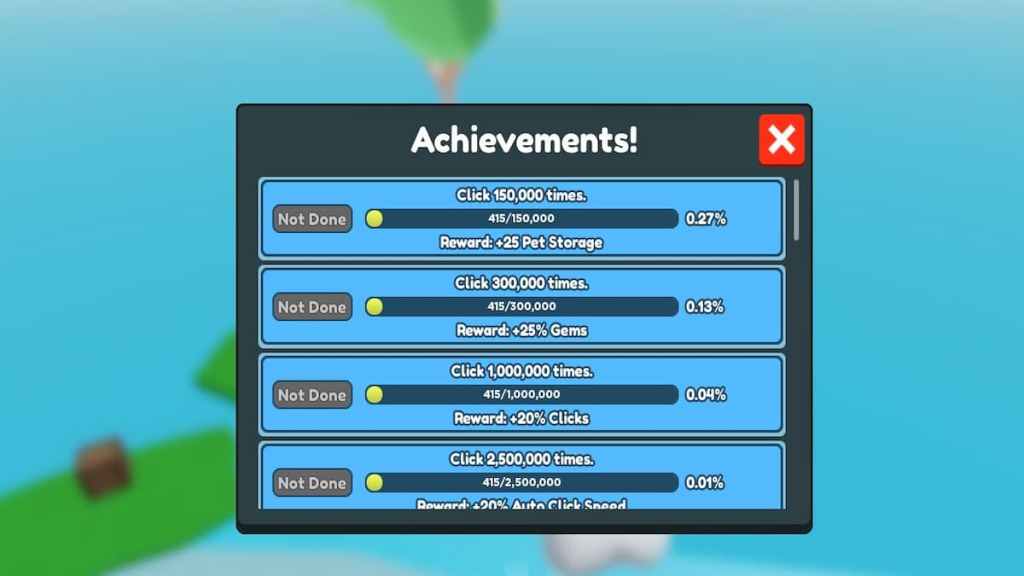 Another way you can get Gems more quickly is to complete achievements. There is a long list of tasks you can complete that give you various rewards. You can scroll through and find ones that reward you with many Gems or a boost of Gem collection for some time. These tasks are not usually hard to accomplish, mainly because most of them just require you to click!
Rebirth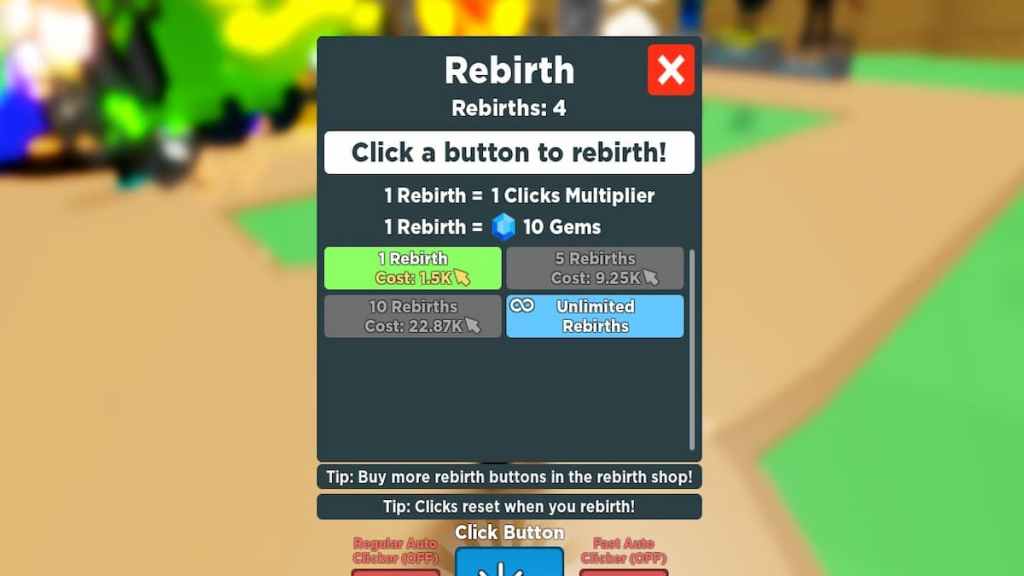 Last but not least, the most efficient way to earn Gems quickly is to rebirth. Rebirths cost clicks, so all you have to do is click as much as possible and rack up those points. Every time you rebirth, you are rewarded with 10 Gems, and if you buy bulk rebirths, that number is multiplied accordingly. You will be able to rack up Gems in no time, especially if you decide to get that x2 Rebirth Gems gamepass to help out!
Looking for more Pro Game Guides Roblox content? Check out our guides on Roblox Clicker Simulator Codes (June 2022) or How to get secret pets in Roblox Clicker Simulator!