With Clicks, Rebirths, Gems, and Tokens, collecting currency in Clicker Simulator can seem a bit overwhelming at times. Luckily, Pro Game Guides has created this brief guide below to help walk you through what Tokens are, how to collect them, and the best ways to do so quickly.
Token details
How do I earn Tokens fast?
Unfortunately, the answer to this question involves spending real money. At the time of this article's publication, there are two ways to earn Tokens: by purchasing them with Robux, or by completing two exceptionally time-consuming and seemingly impossible quests.
To purchase Tokens with Robux, select the Trade button from the left-hand side of the screen—this will open the Trade menu.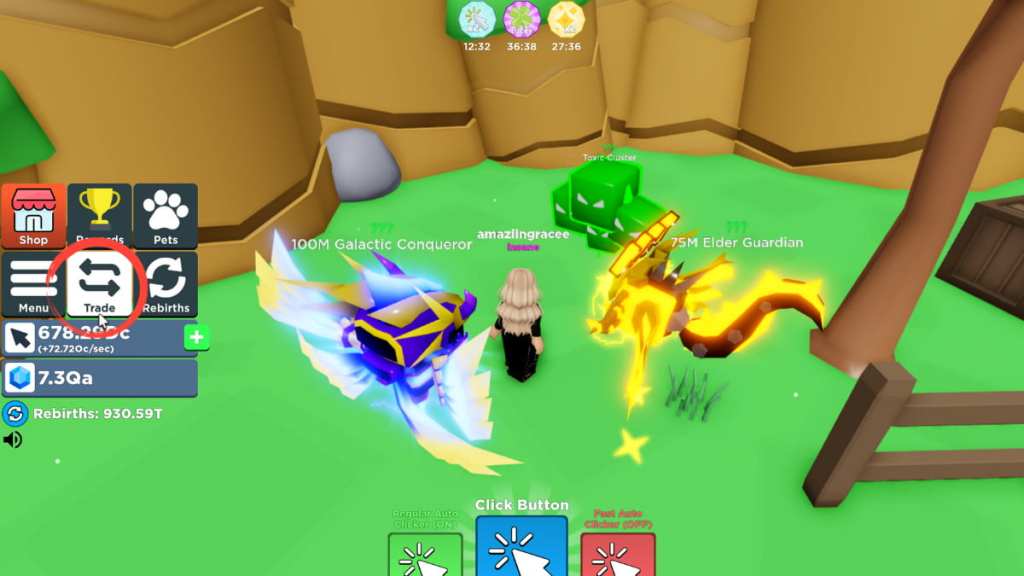 From here, look for the Token icon underneath the menu, and select the plus sign next to it.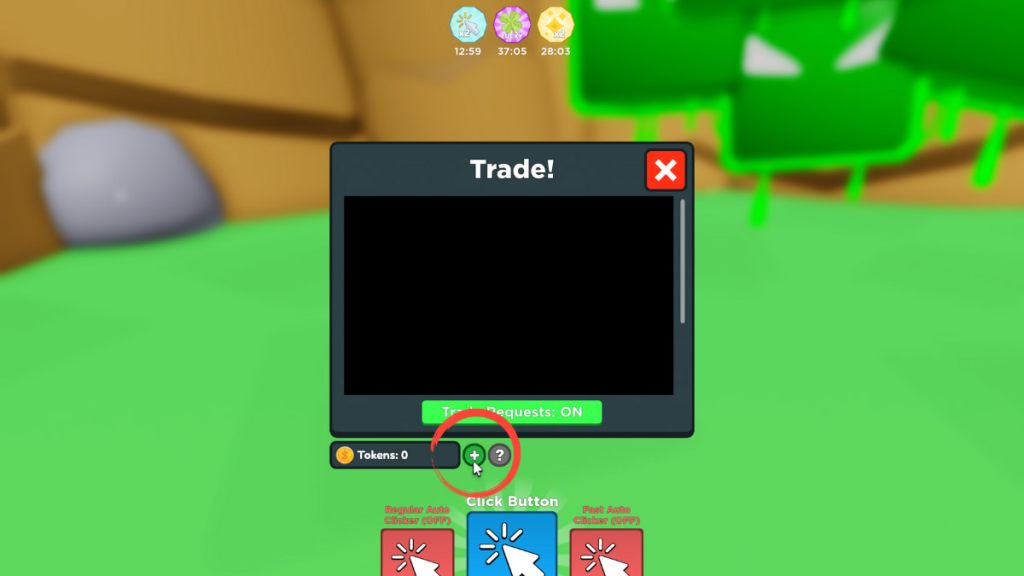 A pop-up should be appear that lists all of the possible Token bundles and their prices.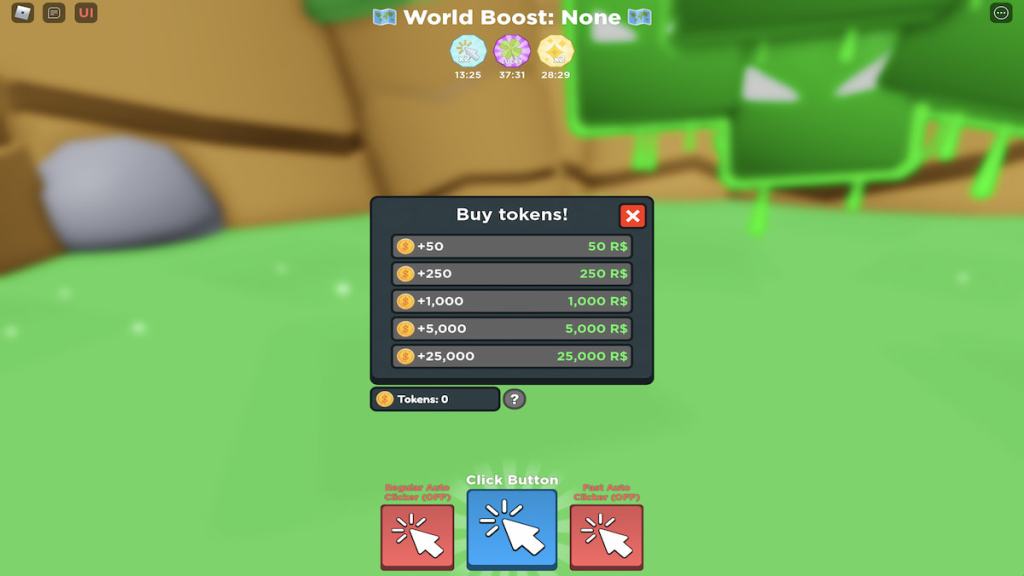 As mentioned above, tokens can also be earned by completing two specific quests. To check your progress on these quests, select the Rewards button from the menu on the left-hand side of the screen—it's located above the Trade button.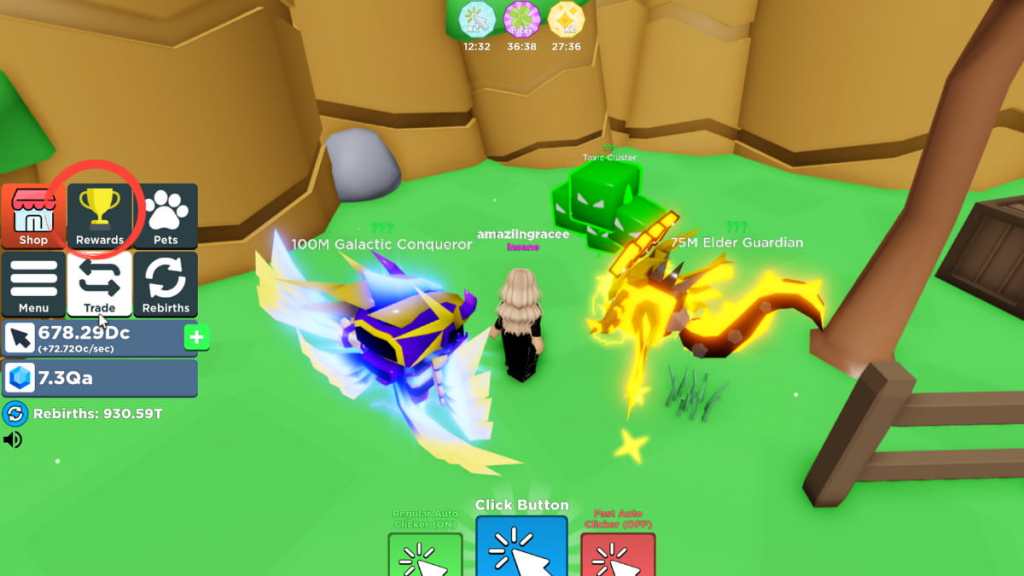 Scroll down until you see the two quests pictured below: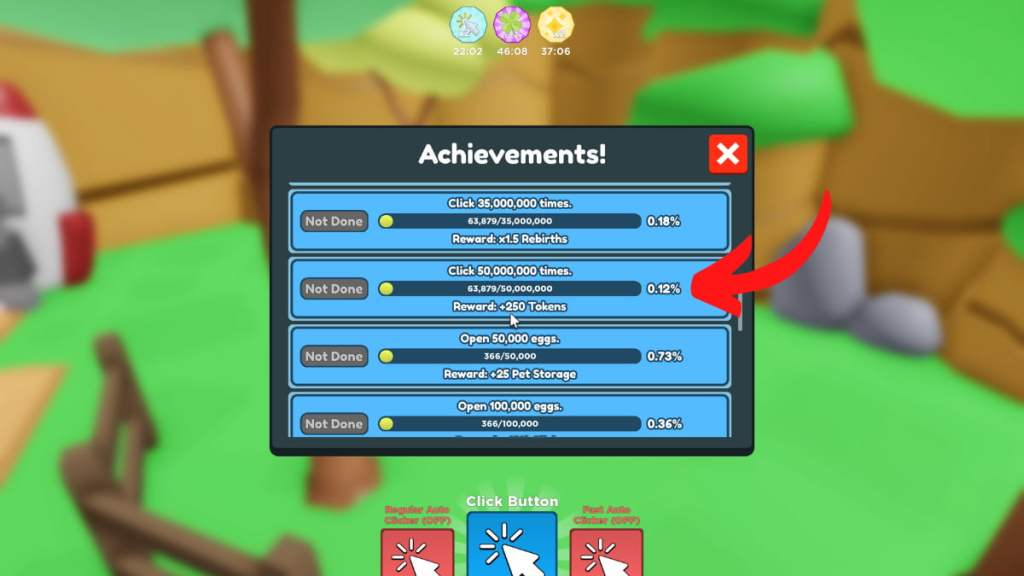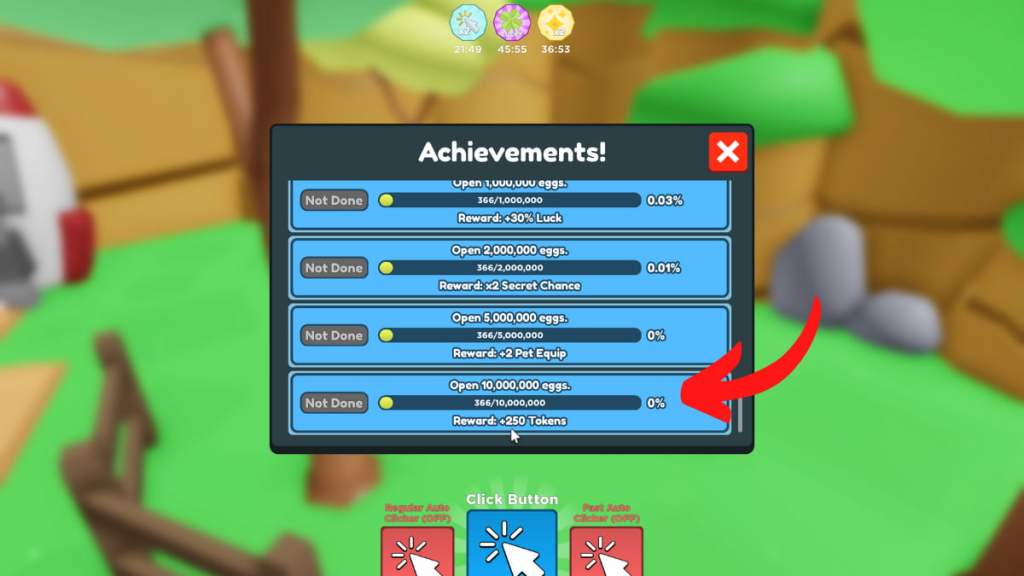 The egg quest has yet to be finished by any player, so don't feel discouraged if you have a long way to go.
What are Tokens used for?
Anything inside of Clicker Simulator that can be bought with Robux can also be bought with Tokens, meaning that all of the exclusive eggs, gamepasses, and boosts that are typically locked behind a Robux paywall can theoretically be purchased for free.
Are Tokens worth it?
At the moment, no, Tokens are not worth the time, money, or effort that they require in order to obtain them. They serve little to no purpose inside of Clicker Simulator, especially when experience codes are consistently released by developers that offer their own form of free boosts.
Looking for more Clicker Simulator content? Check out our recent guides on How to make Golden pets in Roblox Clicker Simulator or How to get the Molten Core pet in Roblox Clicker Simulator!