Bee Swarm Simulator is an immersive experience, giving players a world of bees and flowers (amongst many other features) to explore while collecting items to complete quests and make in-game currency. One of the most consistently valuable items in Bee Swarm Simulator is honey. But how do you get it?
Best Ways to Quickly Get Honey in Bee Swarm Simulator
Here are the best ways for you to rake in all the honey you could dream of in Bee Swarm Simulator.
Quests
One of the most reliable ways to get honey in Bee Swarm Simulator is quests. There are usually always quests available for players to complete, and the ratio of reward and time spent is pretty generous. The quests are well worth completing to get honey. Two examples of good quests to pursue are the Black Bear and Mama Bear quests.
Events
Events are not always available to participate in, as they are special occasions. When they are available, though, you should be taking full advantage of their rewards. One great example of this is the Holiday event, which features the Honey Wreath. Completing all the activities here will quickly get you a lot of honey.
Related: How to get Honey Tokens in Roblox Bee Swarm Simulator
Codes
Codes are a great way to quickly get honey. This method definitely requires the least amount of effort, which can make it an attractive option. The only real con to this choice is that there is a limit on the number of codes, meaning this will only work for a limited time. Once that honey is used, you will likely need to employ one of the other methods on this list.
Golden Rake and Buffs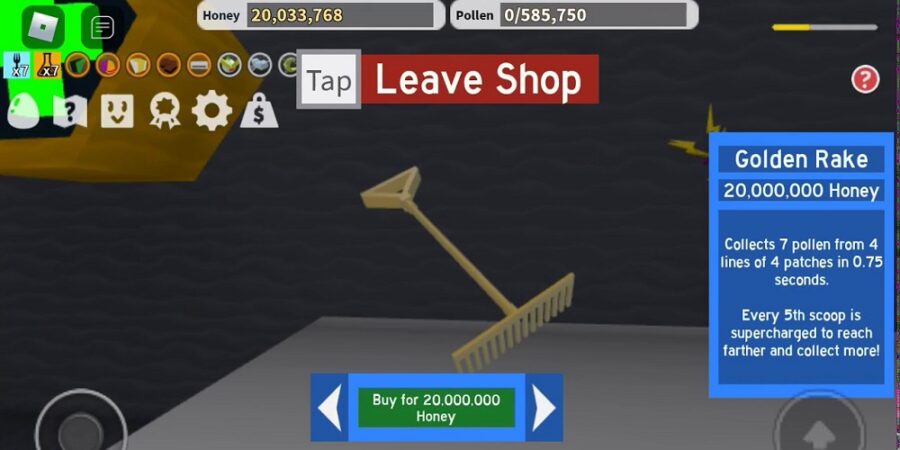 The Golden Rake on its own is not the best tool for collecting honey. It can be done, but the time spent is likely not worth it. If you combine the Golden Rake with buffs, however, the pollen will flow (which can then be easily turned into honey). A couple to consider are Enzymes and Blue Extract.
Want to read more about Roblox Bee Swarm Simulator? Check out How to get Translator in Roblox Bee Swarm Simulator on Pro Game Guides.