If you're looking to purchase Blade colors, execution styles, and other fun customizations in Rogue Demon, you're going to need to earn some Rogue Coins. Rogue Coins are the currency you can use to make purchases around the world from Swordsmiths. It can take some time to build up your savings, but there are a few ways you can speed up that process. Keep reading for some helpful tips!
How to earn Rogue Coins quickly in Rogue Demon
There are a few different ways you can earn Rogue Coins in Rogue Demon. You can complete most of these options fresh every day, allowing you to increase your savings over several days and save up for what you'd like to buy. Here's how:
Complete Daily Goals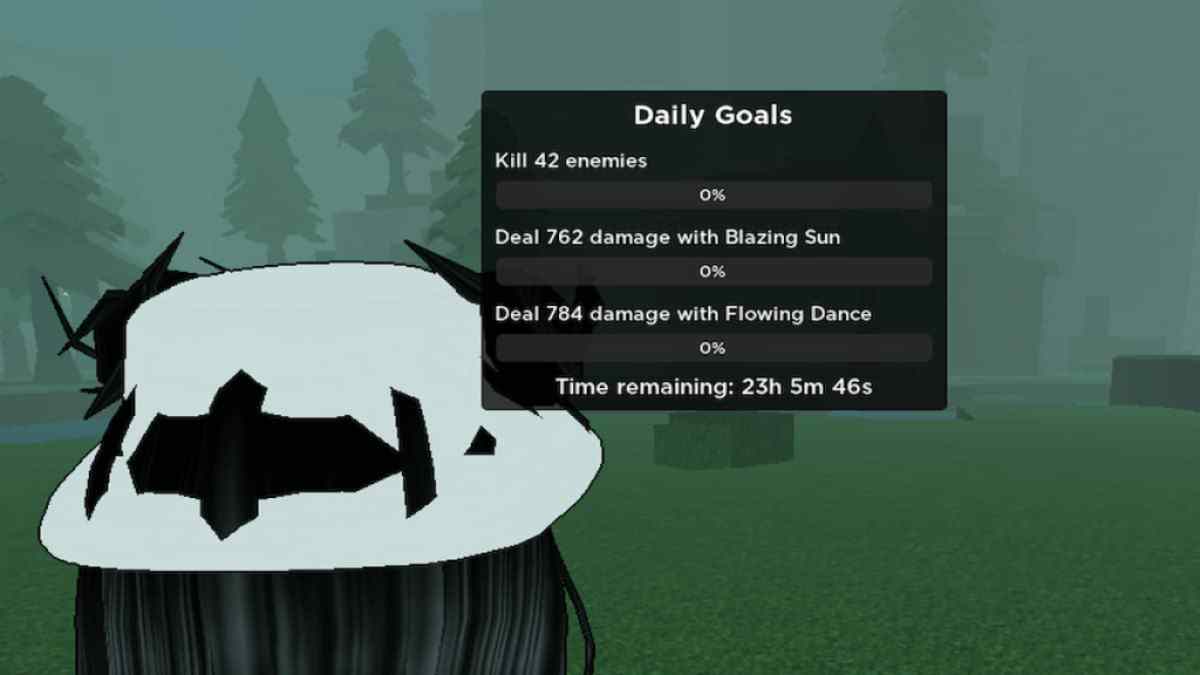 You can earn some Rogue Coins by completing Daily Goals. These tasks are random and will require you to perform different actions, like getting a certain amount of kills or dealing a specific amount of damage with an ability. You earn 17 Rogue Coins per Goal, or 34 if you have Roblox Premium. These Goals are reset every 24 hours, meaning you can complete some every day to earn Coins. You can check them by pressing M on your keyboard.
Complete Bounties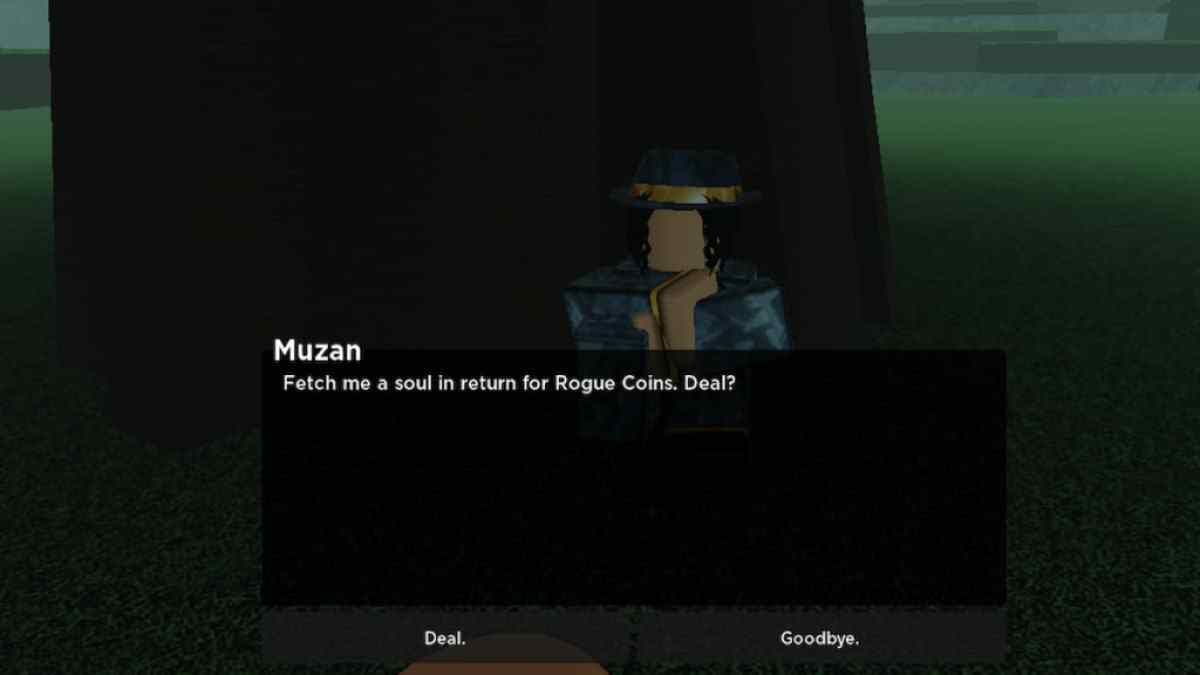 Similarly to Daily Goals, you can also pick up some bounty requests from the NPC Muzan. He sits under a tree on the middle strip of land connected to both bridges, just right of the hill with the watch towers on it. You can make a deal to fetch him a soul, which will require you to eliminate a specific player in the server. Finishing this bounty will reward you with 15 Rogue Coins. If you're a skilled player, this is a great way to earn Coins quickly.
Purchase Rogue Coins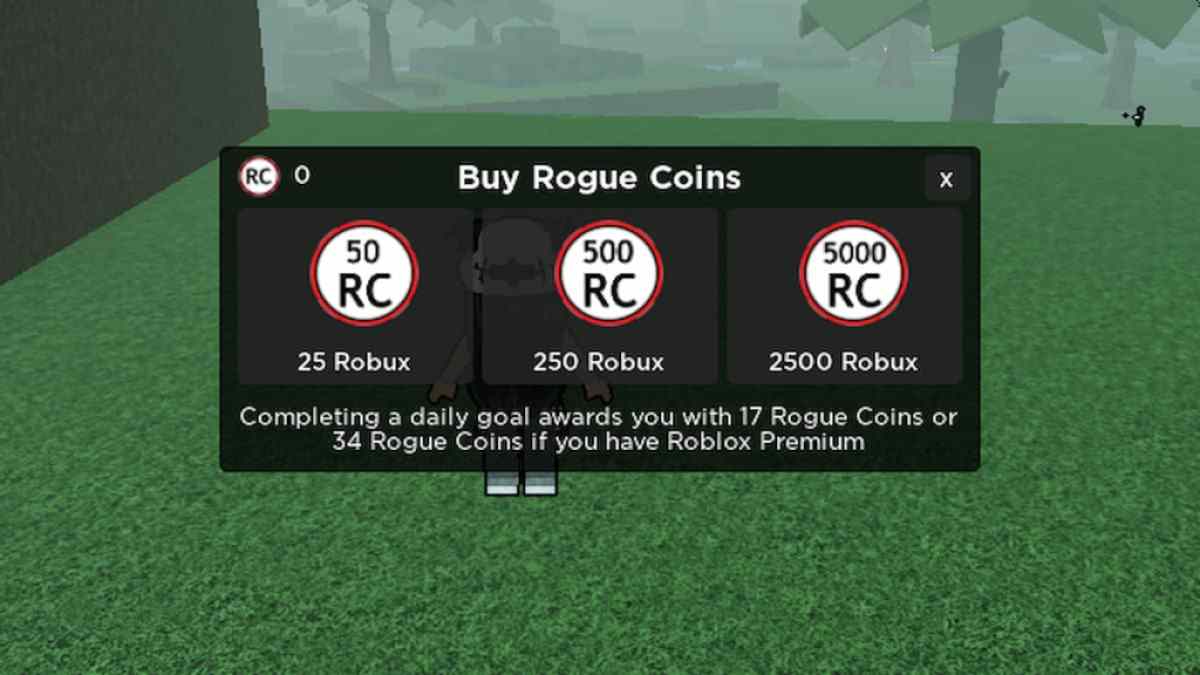 If you don't want to spend time earning the Coins through the Daily Goals and Bounties, which can take some time to do. You can purchase some Rogue Coins immediately by using some Robux.
25 Robux: 50 Rogue Coins

250 Robux: 500 Rogue Coins
2,500 Robux: 5,000 Rogue Coins
However, we understand that this method is not convenient for everyone since it does require spending some real money to get Robux. To avoid this, you could also just try some codes.
Use Codes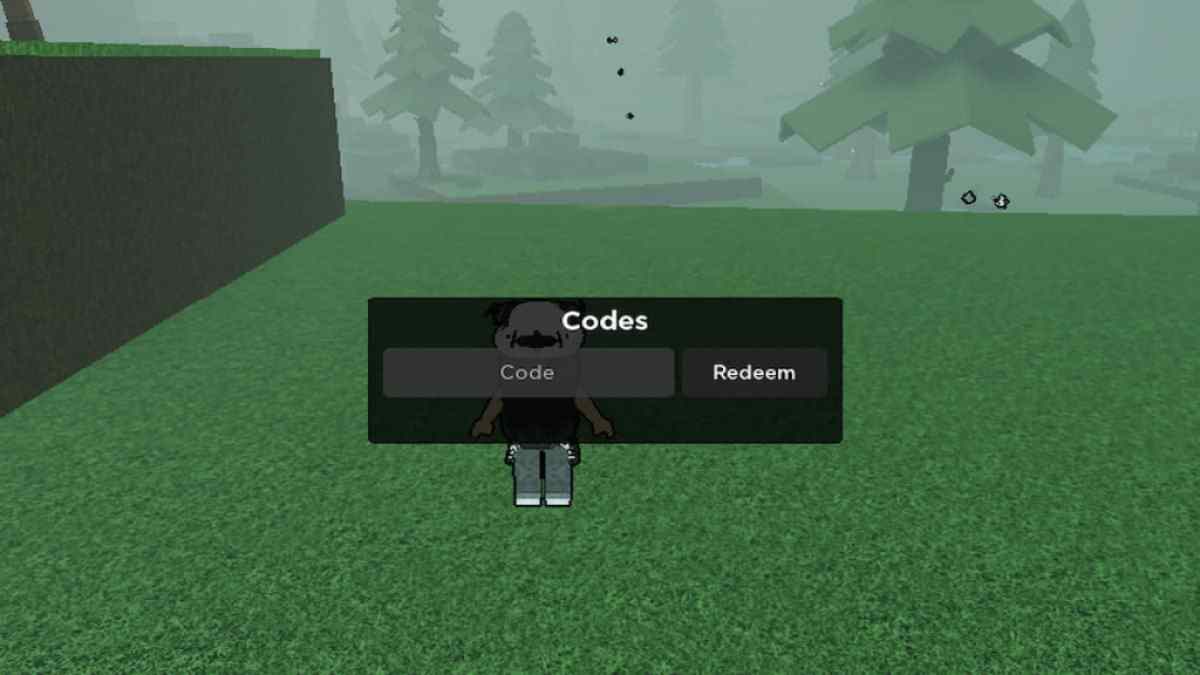 Codes are a great way to earn some free items without doing any of the work and are definitely one of my preferred methods to earn currency fast. Developers usually give out codes during an update or if a goal is met, such as the number of likes reached. You can find them on their social pages, like Discord or Twitter, and occasionally on their Trello boards. However, you can find them all in one place, right on our Rogue Demon codes page (hyperlinked here).
To enter codes, press J on your keyboard when spawned in the game. It will open the Codes menu, and you can enter the code into the text box, then press Redeem to enjoy your free rewards!
Looking for more Pro Game Guides Roblox content? Check out our guides on What is the Rogue Demon Trello Link? or Best 'Demon Slayer' games on Roblox!