Sparks Kilowatt has left us some treasure in Daycare Story 2 during Week 1 of Metaverse Champions. Find out how to get Spark Kilowatt's Secret Package (available April 14 to April 22) below.
How to get Sparks Kilowatt's Secret Package in Daycare Story 2
You won't have any difficulty finding Spark's treasure in this non-competitive Roblox game. When you first join Daycare Story 2, you'll have to go through the introduction to the game outlined below.
In the image above, you'll see that you need to get on the bus to go to the daycare, then wait while Sarah welcomes you. Afterward, she'll invite you to explore the Daycare. This is where you'll find the parts.
While exploring, you need to find 5 different parts to complete the Sparks Kilowatt challenge. Unfortunately, these parts can be anywhere inside the Daycare. There are dozens of potential spawn points, so you must investigate every room to find them. The image below shows you where we found them in our run-through.
Related: How to get Wren Brightblade's Treasure Chest in Werewolf Within | Roblox Metaverse Champions - Pro Game Guides
If you are struggling to find the five parts, here are some tips:
Walk through doors. Most of the doors in this game are not solid objects and are blocking you from seeing the rooms behind them. Walk through them to go into different areas.
Look for pink floating objects. All of Spark's parts are pink and floating. There are no other objects like this, so scan for those as you walk around.
Be patient about the events. Every couple of minutes, you are forced to take part in an event. These events are only a minute or two. Afterward you can return to the house and continue your search.
Once you have found all five parts, click on Spark's icon on your screen. You'll see a short animation. Close this window and go downstairs to the cafeteria.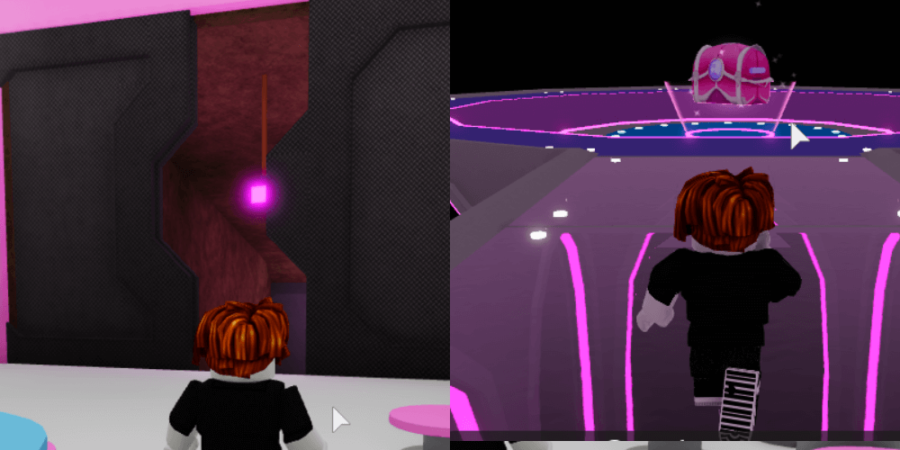 In the cafeteria, you will see a giant door has open wide enough for you to enter (shown in the image above). When you go through this door, continue down to the end of the path. At the end, you'll find Sparks Kilowatt's secret treasure!
For all Metaverse Champions Mission Guides, be sure to check back with Pro Game Guides. If you're looking for codes for other games, we have a ton of them in our Roblox Game Codes post! You can also get a bunch of free stuff via our Roblox Promo Codes page.