Sparks Kilowatt has left us some treasure in Horse Valley during Week 2 of Metaverse Champions. Find out how to get Sparks Kilowatt's Secret Package (available April 21 to April 30) below.
How to get Sparks Kilowatt's Secret Package in Horse Valley
Horse Valley is a non-competitive Roblox game where you ride train and upgrade horses. To get Spark's Secret Package, you need to train and ride your horse until you receive 10 Spark Points, which are represented by the lightning icon on the top-right of the game screen.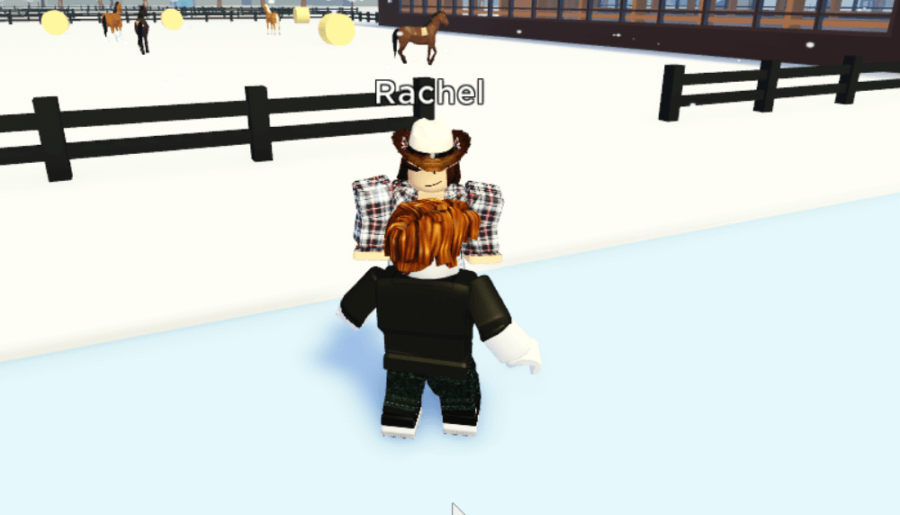 If you've never played before, you'll first need to speak to Rachel to get your horse. You do not need to go through the whole tutorial. Once you speak to her, your first horse will be in your stable, ready to ride. You can use this horse to get the Spark Points necessary for the quest.
Go to the stable and mount your horse. Getting used to the controls can be difficult, but once you've figured them out, it's time to collect the Spark Points. There are many ways to collect them, but the easiest way is to use two different training areas to get five Spark Points each.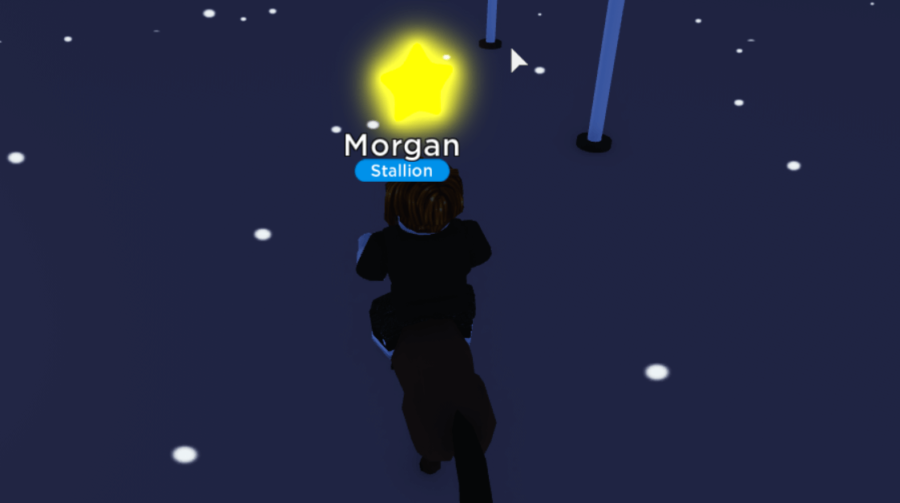 There are two training areas next to the stables. One has a row of posts going down the middle of the area, and the other has blue barrels placed randomly throughout the area.
Related: How to Get Sparks Kilowatt's Secret Package in Roblox Highschool 2
Go into one of these areas and you'll see a floating star nearby. Collect the star by controlling your horse over to it. Continue doing this to level up your horse with Spark Points. At first, you'll receive a Spark Point for every two stars you collect, but as you get to higher levels, you'll have to collect more Stars to get more Spark Points.
Once you have reached five Spark Points, move on to the other area. In the new area, you'll only have to collect two stars again to get more Spark Points. If you stay in the same area the entire time, you need to collect many more Stars to level up. Therefore, it's best to only get five Spark Points in each area.
If you find your horse is passing the stars too often, you can slow your horse down by pressing S on your keyboard.
Once you have used the technique above to collect 10 Spark Points, the quest is complete! You'll receive the badge in-game and Spark's Secret Package will be in your Roblox inventory.
For all Metaverse Champions Mission Guides, be sure to check back with Pro Game Guides. If you're looking for codes for other games, we have a ton of them in our Roblox Game Codes post! You can also get a bunch of free stuff via our Roblox Promo Codes page.