Sparks Kilowatt has left us some treasure in My Droplets during Week 1 of Metaverse Champions. Find out how to get Spark Kilowatt's Secret Package (available April 14 to April 22) below.
How to get Sparks Kilowatt's Secret Package in My Droplets
This is a non-competitive quest for the Metaverse Event and you'll find it's easy to complete and get the reward. To join a game, use the following link: My Droplets.
When you first enter the game, you will be prompted to adopt a Droplet. You can go through the tutorial if you wish, but it's not required to get Spark's Secret Package.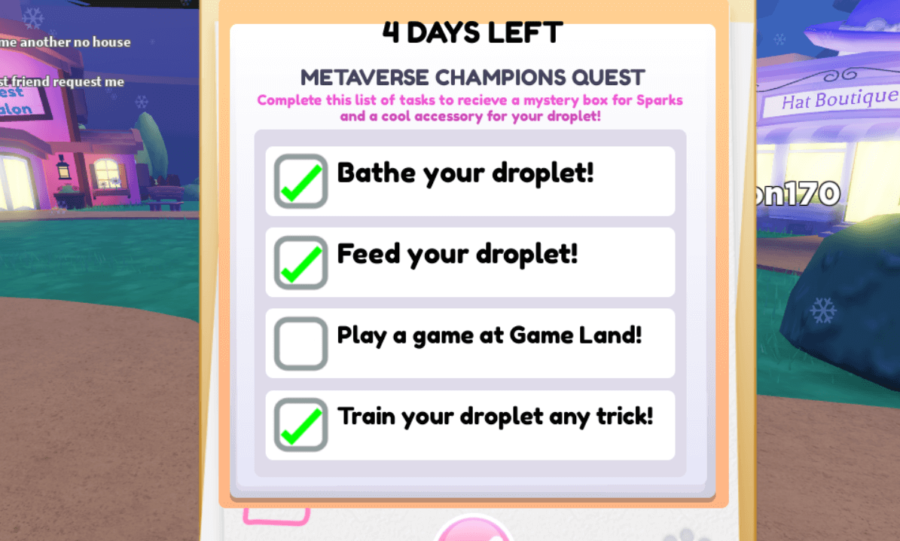 Once you have adopted a Droplet, you can click the Metaverse Event icon on the right side of the screen to see that you must complete four tasks with your Droplet to complete the quest. The tasks you must complete are listed below.
Bathe your Droplet.
Feed your Droplet.
Play any game at Game Land.
Train your droplet any trick.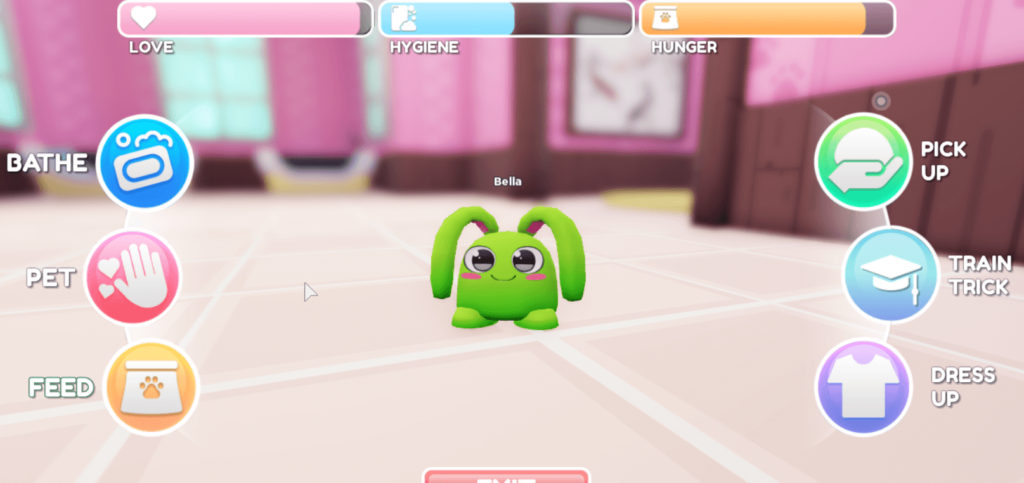 Open your Droplet's interactions menu (Q on PC) to engage with your Droplet. From this menu, you can pet it, feed it, and train it to perform a trick. All three options are straightforward. Select the one you'd like to do and follow the instructions.
Bathing: Go to the Bath House and approach a bath tub. Interact with it to bathe your Droplet.
Feeding: Drag the food from the right side of your screen to the Droplet's mouth to feed it.
Train Trick: Follow the instructions during the mini-game until it ends. You don't need to do an outstanding job, you simply need to finish the mini-game.
To play any game at Game Land, first you need to click the Globe Icon on the right side of your screen. Navigate to Game Land (shown in the image above). From there, select any game you'd like to play. There is no minimum you need to reach for points.
After you have completed the four steps above, you'll be awarded a badge and Spark's Secret Package will be delivered to your Roblox inventory!
For all Metaverse Champions Mission Guides, be sure to check back with Pro Game Guides. If you're looking for codes for other games, we have a ton of them in our Roblox Game Codes post! You can also get a bunch of free stuff via our Roblox Promo Codes page.