Sparks Kilowatt has landed in Roblox Simple Resort during Week 1 of Metaverse Champions. Find out how to get Sparks' Secret Package #1 (available April 14 to April 22 only) below.
How to get Sparks Kilowatt's Secret Package in Simple Resort
To get Sparks Kilowatt's Secret Package in Simple Resort, you must participate in a special Ski Jump and achieve a minimum score of 1,000 or greater. This is a super easy mission to complete and the longest part will be travelling up the mountain to reach the Ski Jump.
After launching the game, press the small Secret Package button found toward the bottom of the screen. A new window will appear that will explain the mission and allow you to mark the Ski Jump location on the map. Be sure to press this button so you know where to go.
Once you've reached the Ski Jump destination, enter the ski lift to activate the mission. You will slide down a long slope before making the jump. While sliding, press A and D back-and-forth to raise your jump power.
Related: How to get the MVP Launcher Box in Roblox Metaverse Champions
Holding down both buttons won't raise your power. Instead, press one button at a time in a rapid A-D-A-D-A-D motion to raise the power.
When you've landed and reached over 1,000 jump power, you will automatically be awarded Sparks' Secret Package #1 in your Avatar inventory along with a Badge.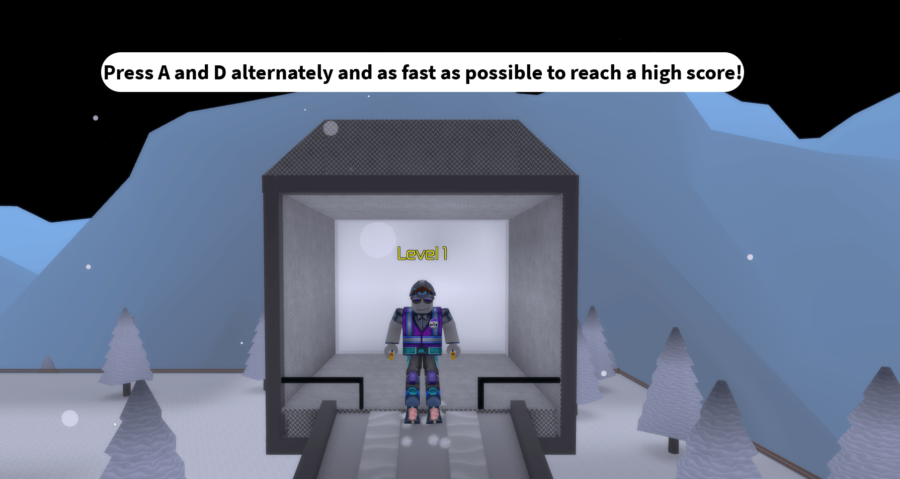 At the end of the Metaverse Champions event, Spark's Secret Package #1 will transform into a new item!
For all Metaverse Champions Mission Guides, be sure to check back with Pro Game Guides. If you're looking for codes for other games, we have a ton of them in our Roblox Game Codes post! You can also get a bunch of free stuff via our Roblox Promo Codes page.