Sparks Kilowatt has left us some treasure in Tower Heroes during Week 3 of Metaverse Champions. Find out how to get Sparks Kilowatt's Secret Package (available April 28 to May 7) below.
How To Get Sparks Kilowatt's Secret Package in Tower Heroes
Tower Heroes is a tower defense Roblox game that uses characters as your defense system rather than towers. To get Spark's Secret Package in this game, you need to complete the Metaverse Event map. Fortunately, this is a simple task, even for those that aren't familiar with tower defense games.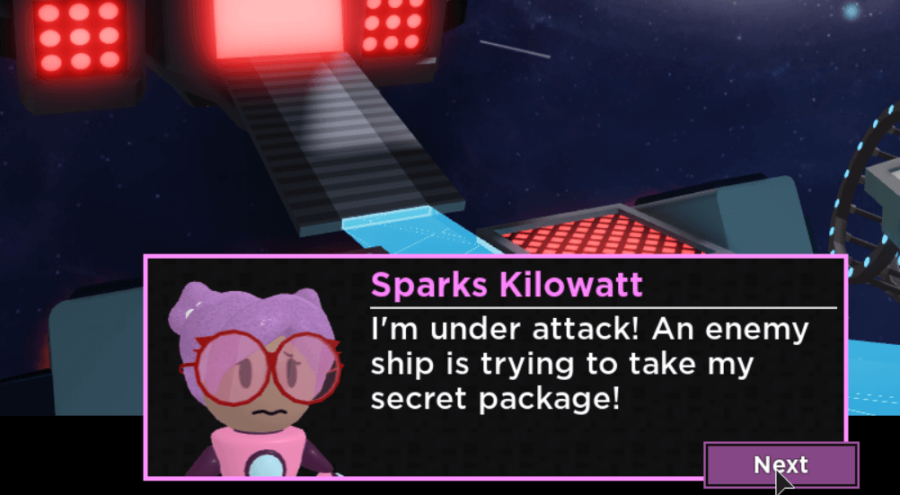 When you join a match, you'll see the event portal in the spawn area. Approach it to begin a conversation with Sparks, who will tell you that we need to stop waves of enemies that are trying to get the Secret Package. Click through this conversation to continue into the event.
When you're in the event, you'll have to click through some more conversation to start. When the game actually starts, you'll have 150 coins to purchase your first hero.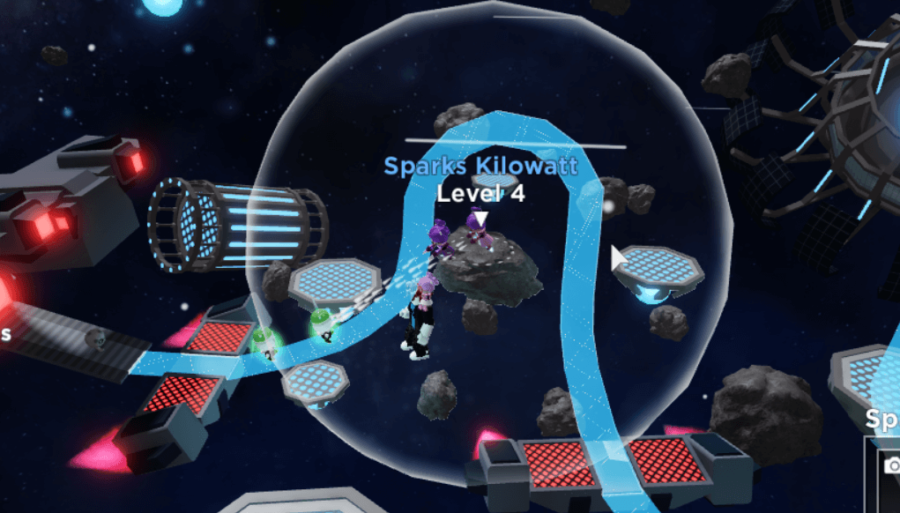 You want to start off by purchasing the Sparks hero and placing her on the asteroid that's inside the first big curve. Use the image above for reference. When the waves start coming, the Sparks hero will have enough range to hit them all around this curve.
Related: All Roblox Metaverse Champions | Weekly Locations, Games & Rewards
Instead of purchasing more heroes, you'll want to continue to upgrade the one Sparks hero that you have until it reaches its max level (3600 coins). When you fully upgrade it, place another Sparks hero on the same asteroid. Continue to do this until you have five Sparks heroes on that asteroid.
From this point, its up to you on what heroes you'd like to purchase. In the image above, you'll see our roster of Heroes that we used to complete this match. There are two Chefs at the beginning, then a total of seven Sparks, then one Cat past the curve.
In the image above, the boss that you see at the start of the line didn't even come close to making it past our defenses, and we still had money to spare.
Once you have defeated the boss on wave 25, the quest is complete. For your efforts, you'll receive a badge in-game and Spark's Secret Package will be in your Roblox inventory!
For all Metaverse Champions Mission Guides, be sure to check back with Pro Game Guides. If you're looking for codes for other games, we have a ton of them in our Roblox Game Codes post! You can also get a bunch of free stuff via our Roblox Promo Codes page.