There are seven fighting styles to unlock in Roblox Blox Fruits, all of which have different requirements. In order to get Superhuman, you'll need to have four fighting styles and lots of Beli.
How to get Superhuman in Roblox Blox Fruits
To get this powerful fighting style, you will need 3 million Beli and 300 Mastery on these four fighting styles: Dragon Breath, Electro, Dark Step, and Water Kung Fu (Fishman Karate). Once these requirements are met, speak to the Martial Arts Master at the Snow Mountain to purchase Superhuman.
Luckily you do not need to reach max level in those four fighting styles, but reaching 300 Mastery might still take a while. To increase your Mastery, fight as many enemy NPCs as possible until all four fighting styles reach 300. Your Beli should also steadily increase as you defeat NPCs.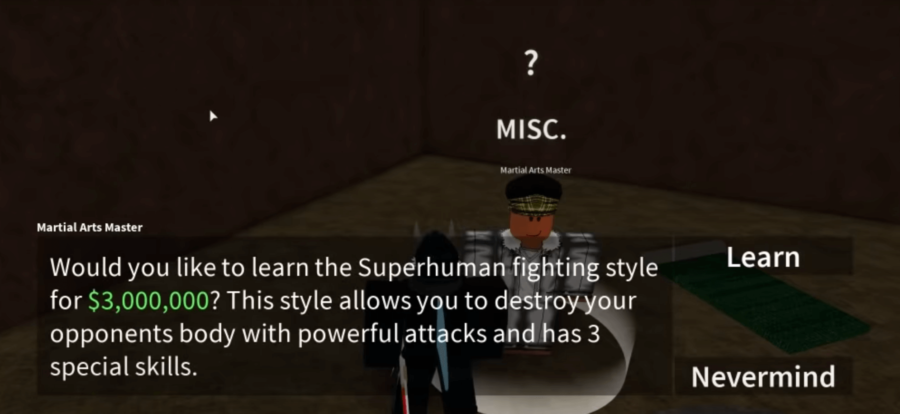 Finding the Martial Arts Master might seem tricky, but he is not too hard to find. Head to the Snow Mountain area. You won't find the Martial Arts Master in town; the cave is located below ground. So, travel around the edge of the Snow Mountain until you can travel further down. From there, you should reach the cave.
Related: All Devil Fruit stock chances in Roblox Blox Fruits
The Superhuman fighting style has three movesets: Beast Owl Pounce, Thunder Clap and Conqueror's Gun. Here's a look at when each moveset unlocks:
Beast Owl Pounce: Mastery 110
Thunder Clap: Mastery 220
Conqueror's Gun: Mastery 330
That's all there is to it. After acquiring Superhuman, you will have unlocked one of the strongest fighting styles in Roblox Blox Fruits!
---
For free rewards, check out our Blox Fruits Codes. If you're looking for codes for other games, we have a ton of them in our Roblox Game Codes post! You can also get a bunch of free stuff via our Roblox Promo Codes page.