Maple Hospital is a role-playing experience that, unlike bigger scale experiences like Brookhaven or Livetopia, confines players to one area, in this case, a hospital, and allows them to develop/refine specific skills, learn about the medical field, and experience a handful of the careers that come along with it. Whether you act as a doctor, nurse, or patient, chances are you'll discover something new every time you play this experience, including some pretty cool badges! To learn about one of the secret badges hidden inside Maple Hospital, the Bone Chiller badge, continue reading below.
How to unlock the Bone Chiller badge in Maple Hospital
Before we begin this guide, it's important to mention that you'll need help from a friend or server member to earn this badge because there's no way to unlock it on your own. Once you have someone to help you, enter the hospital building and walk to the right of the front desk. Around the corner from this desk should be the hospital's elevator.
Approach this elevator, press E, and then select Basement from the list of options. Upon doing so, you should be teleported to the hospital's basement.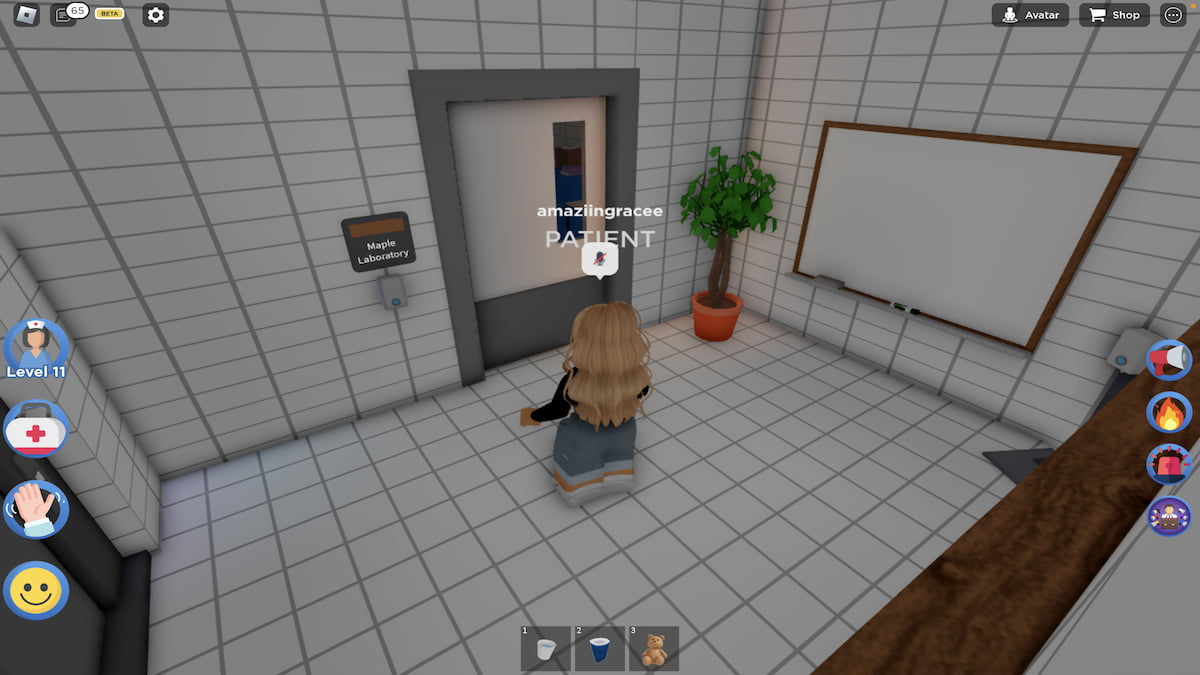 To continue toward the Bone Chiller badge, enter, walkthrough, and then leave the Maple Laboratory.
As soon as you exit the lab, turn left. In front of you should be the door to the morgue or, as it's labeled to be less suspicious, the Freezer Storage. This is where you're going to need some help.
Related: How to get the End of World badge in Roblox Livetopia
Upon entering the morgue, you should notice a vacant hospital bed next to the right-most wall.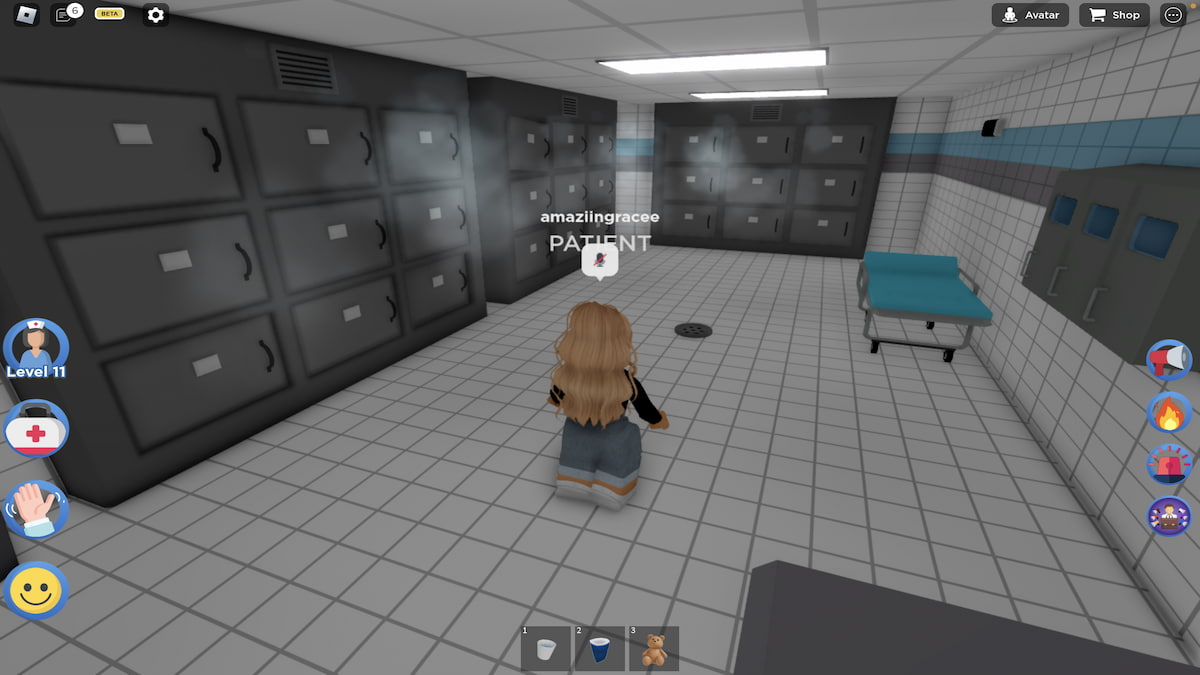 Have your friend, or random helper, grab this bed and request for you to lay on it. When the request comes through, accept it quickly before it goes away.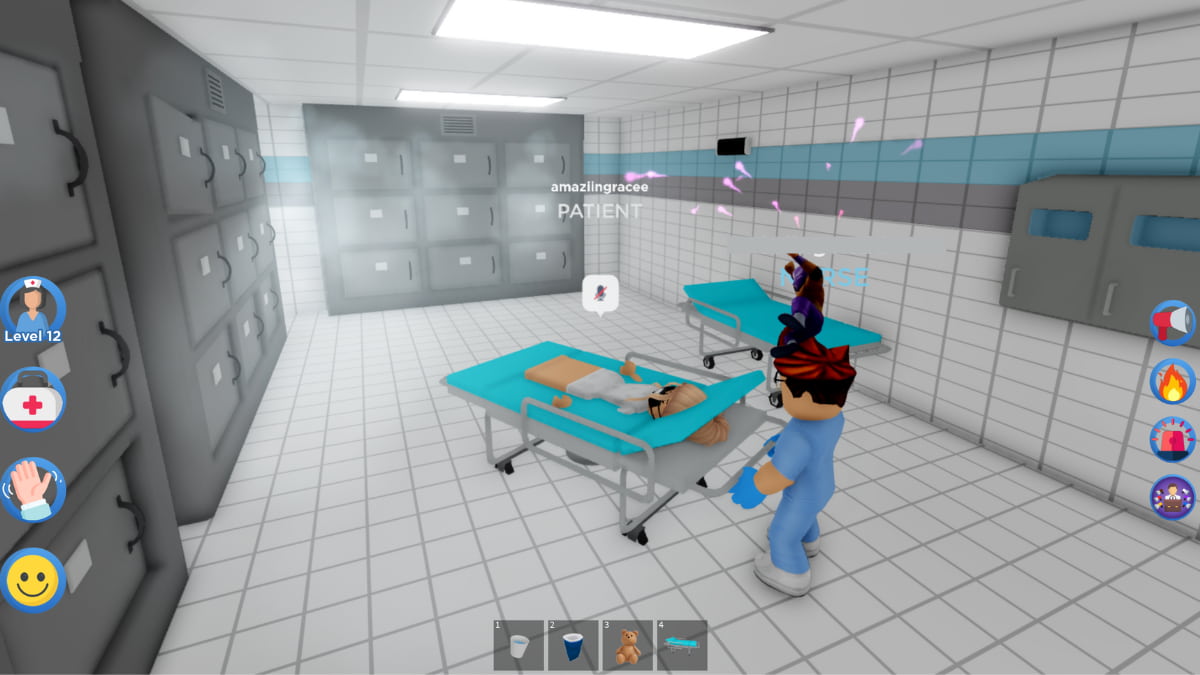 Now that you're on the bed, have your helper wheel you toward any of the morgue lockers.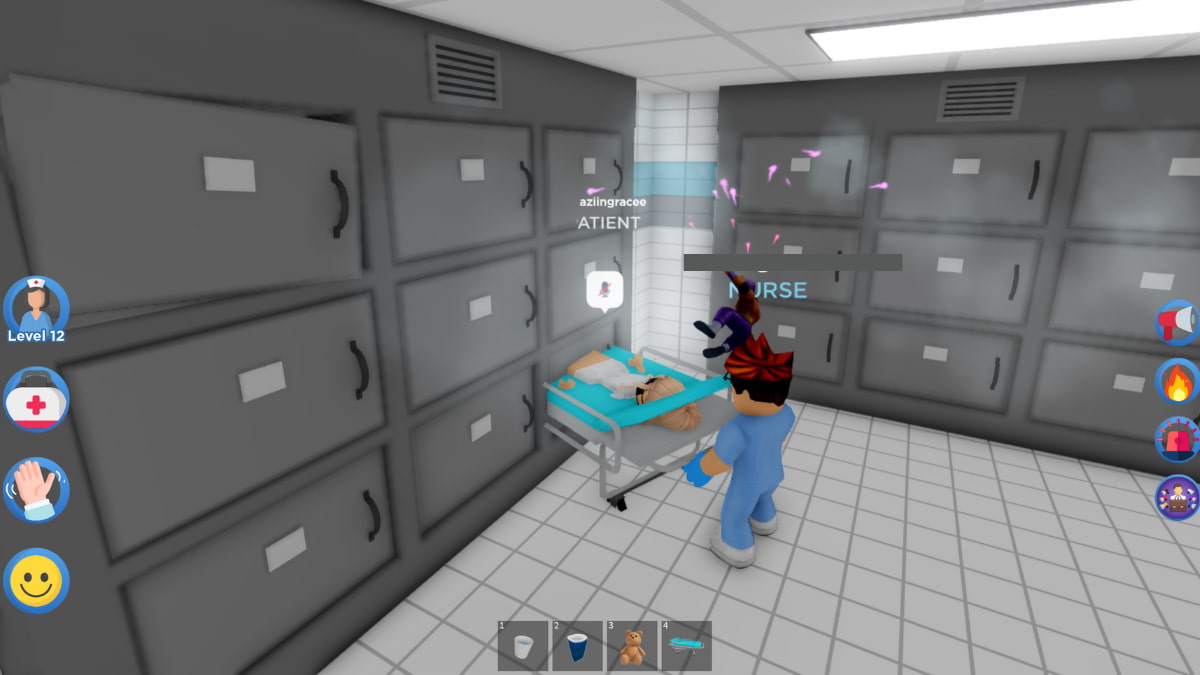 As your helper approaches one of these lockers, a prompt should appear for them that says Put In Freezer. When this appears, they need to press E. Upon doing so, you should automatically enter one of the lockers, causing your screen to turn blue and the Bone Chiller badge to appear.
Looking for more Maple Hospital content? Check out our recent guides on How to get the Supa Hot Fire badge in Maple Hospital – Roblox or How to get the Rodents… badge in Maple Hospital – Roblox here on Pro Game Guides!