Roblox Adopt Me has dropped a surprise announcement on their YouTube channel. On July 14, 2021, they will be celebrating the fourth year of Adopt Me by releasing a new pet. This pet is the Butterfly. But how and where do you get the new pet?
Update
Senior Media Producer for Uplift Games, JesseRaen, narrated a video that was released on July 13 using the YouTube premiere feature that announced Adopt Me would be giving players the opportunity to have a new pet for the fourth birthday celebration. This announcement was a surprise to players and was not publically known until then. During his narration, he also informed players that the update will upload on July 14, 2021 at 8am PT / 11am PT / 4pm BST.
How to Get the Butterfly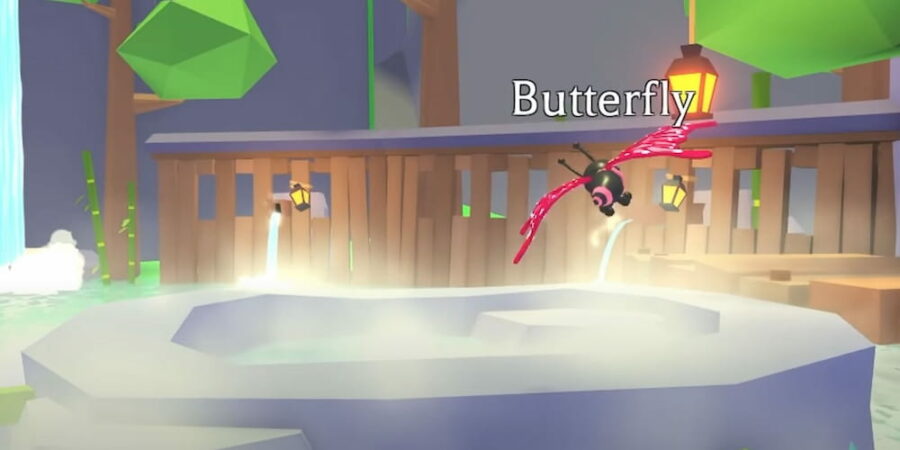 The pet will only be in the game for a limited time. Players can purchase the Butterfly between July 14 and July 22. After that, the Butterfly pet will no longer be available for purchase. Thankfully, one other detail JesseRaen announced was that the new pet will not cost Robux. This means many more people will be able to have the funds to purchase the Butterfly, making it an accessible event for players.
Players will be able to find the Butterfly (after the update is live) at the entrance to Adoption Island. You should be able to see the Butterfly there in the open. From there, you can buy the pet for 1500 Bucks.
Want to read more about Roblox Adopt Me updates? Check out All Roblox Adopt Me Updates | New Butterfly Pet & Friday Surprise on Pro Game Guides.