Players of Roblox Adopt Me were given a new premium pet as a delayed item after the June 2021 Sky Castle update. The pet is a Cobra with a very striking appearance. But how does someone go about obtaining a Cobra pet?
How to get the New Adopt Me Cobra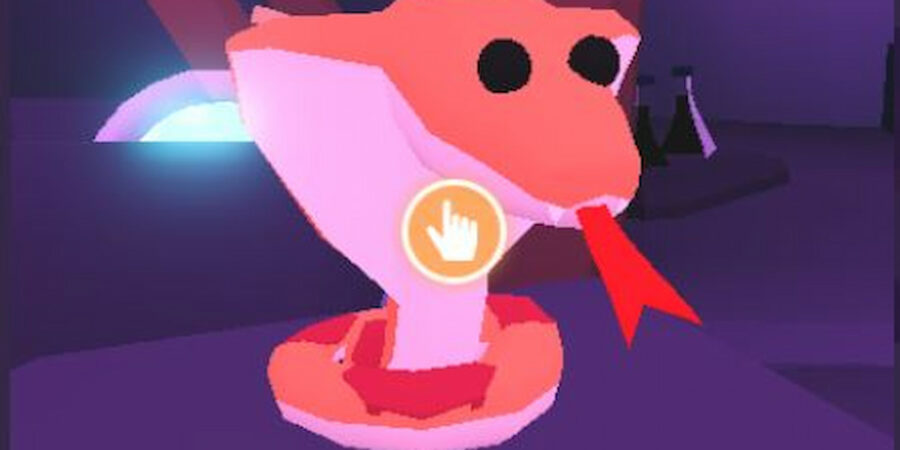 Here's how to get the Cobra that was originally meant as part of the Sky Castle Update!
What is the Cobra?
The Cobra is a premium pet that was introduced on June 17, 2021. It was originally going to be released with the Sky Castle Update, but developers announced they needed a bit more time to work on the Cobra. The pet is characterized by its dark orange coloring with large spots and signature hooded face. In Neon form, the pet will have bright red spots and tongue. The rarity of the Cobra is legendary. It is also one of only three reptile pets available in Adopt Me.
How to Buy
Once in the game, players will want to travel to the Sky Castle (in the sky above Adoption Island). There are several ways that one can travel to the Sky Castle, including a flying pet or hot air balloon. Once at the Sky Castle, players can now purchase the Cobra. The price for the Cobra is 500 Robux, which is not an uncommon price for a legendary premium pet in Adopt Me.
Want to read more about Roblox Adopt Me? Check out Roblox Adopt Me: How to Get Money on Pro Game Guides.