To celebrate the release of their debut album, superglue, indie-pop duo Alan Benjamin Thomas and Steven Rutherford, who make up the band joan, have also made their debut in the Roblox Metaverse. Fans of joan, or fans of free items in general, will also be excited to learn that alongside their debut, the duo has also brought a free avatar item, the joan T-shirt, which can be obtained in two different experiences—RoBeats and Mega Noob Simulator. To find out how to earn this item in RoBeats, continue reading below.
How to unlock the free joan T-shirt item in Robeats
To earn the joan T-shirt, players must dance to joan's song "loner" on any difficulty. To begin your first attempt, walk up the joan NPCs and interact with them. Upon doing so, you will be taken to the experience's beat-based minigame. To play this minigame successfully, you'll need to press the corresponding key on your keyboard, or tap the correct circle, right as the moving disk crosses over it.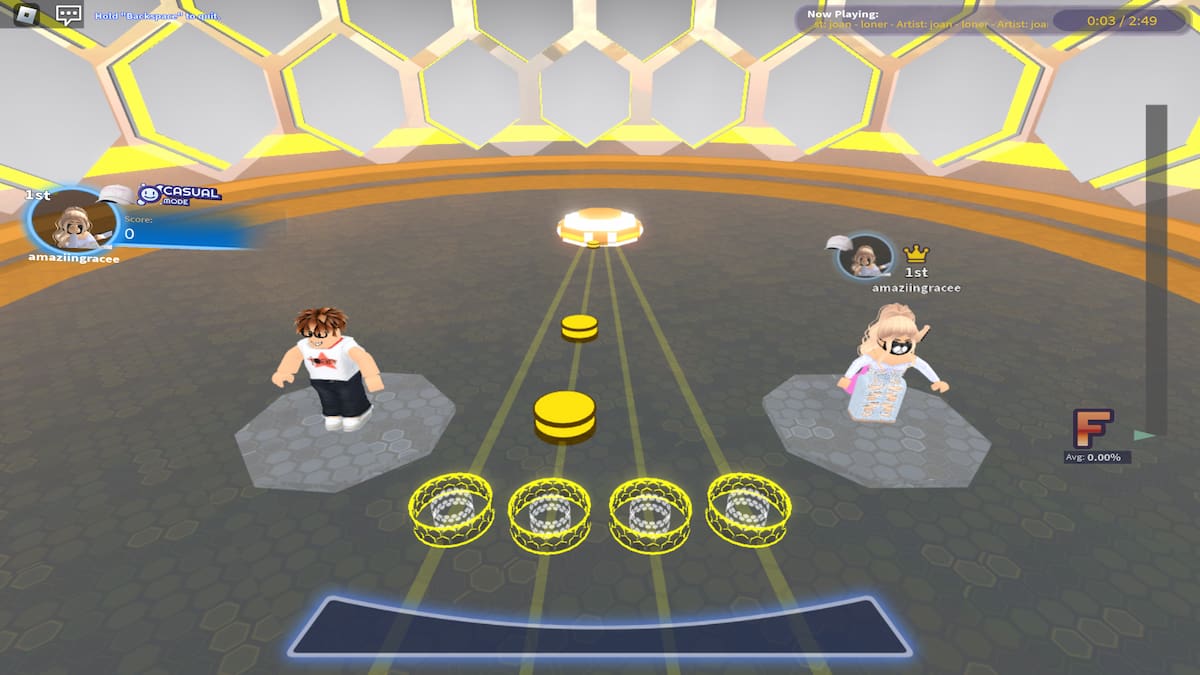 Related: RoBeats Codes (April 2023)
As soon as the minigame finishes, you'll automatically earn the joan badge and corresponding item. That's all there is to it!
End
Though this item can also be earned in Mega Noob Simulator, it's not a different item, and it can't be earned more than once, meaning once you've earned the item in either experience, you won't receive a second copy of the item or a different shirt. Keep in mind, also, that the listening party ends on April 23, 2023, so grab this shirt sooner rather than later if you're interested!
Looking for more Roblox content, including free items? Check out our recent guides on How to get all free items in PacSun Los Angeles Tycoon – Roblox or How to get the free Vans Obstacle Skatepack item in Vans World – Roblox here on Pro Game Guides!