Following in the footsteps of previous Halloween updates, the Wacky Wizards Ghost update, released on Oct. 22, 2021, has brought tons of new potions and a spook-tacular new ingredient—the Ghost. To find out how to collect this spirited ingredient, continue reading below! If you're looking for a full list of Wacky Wizards potions, check out All potions and recipes in Wacky Wizards | Roblox Wacky Wizards Full Potions List.
Ghost Hunter Quest
To obtain the Ghost ingredient, you'll need to find the Ghostbuster NPC. This NPC is located near the Halloween decorations at spawn, in front of the Scare Board. After speaking with him, he will offer to give you the Ghost ingredient in exchange for helping him catch a few ghosts—accept this quest, and you will receive the GhostHunter Gear.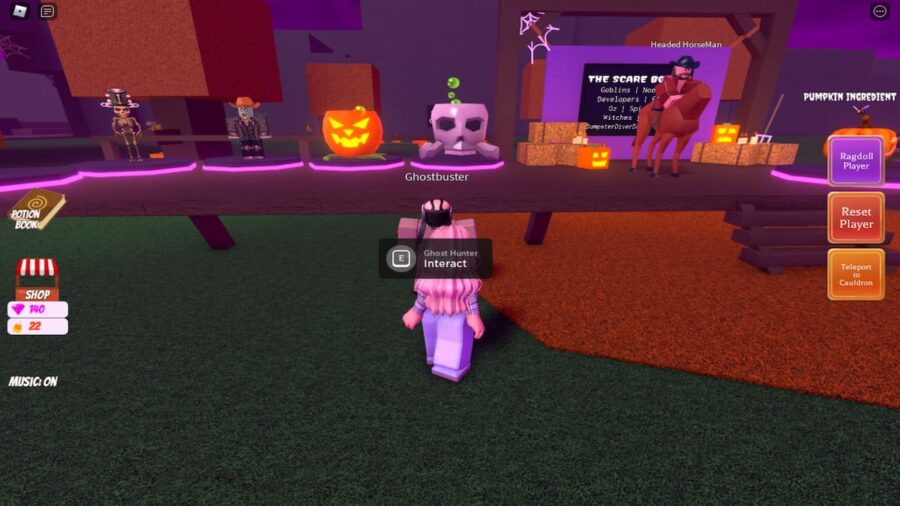 Once you've received the gear, head back to your cauldron and toss it in. This ingredient will spawn the ghostbuster equipment and allow you to begin catching ghosts with your Proton Pack-esque weapon.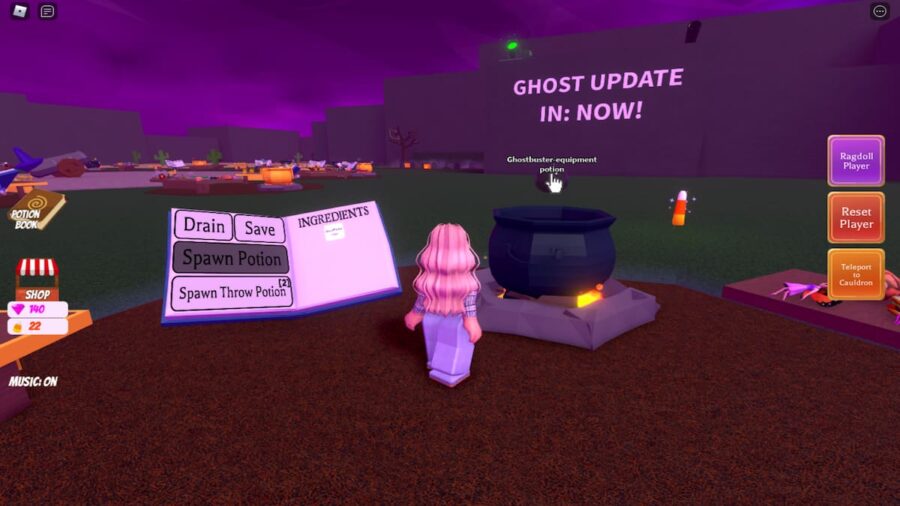 To catch a ghost, approach it and press and hold your action button. The ghost will try and avoid your suction, so you may need to play a short game of chase!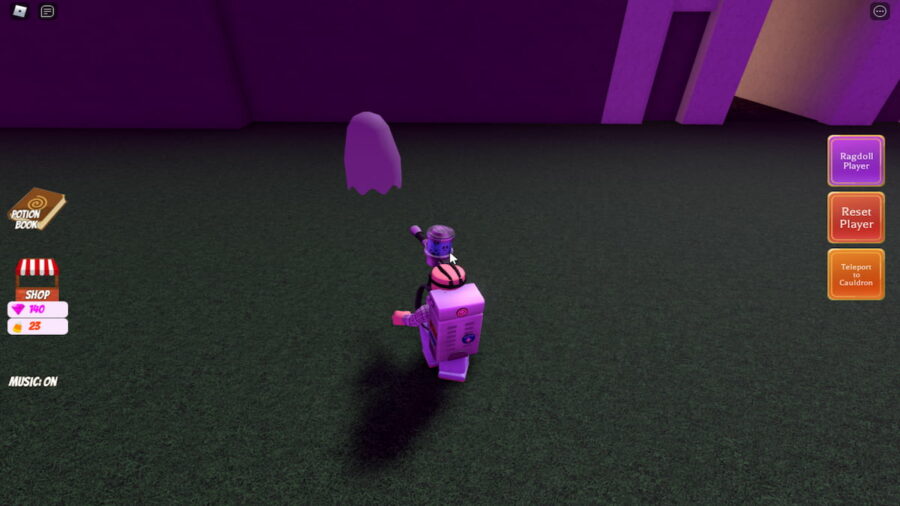 Once you've collected 10 ghosts, return to the Ghostbuster and tell him that you've completed his quest. After you do so, he will award you with the Ghost ingredient. He will also mention that you can continue collecting ghosts in exchange for candy!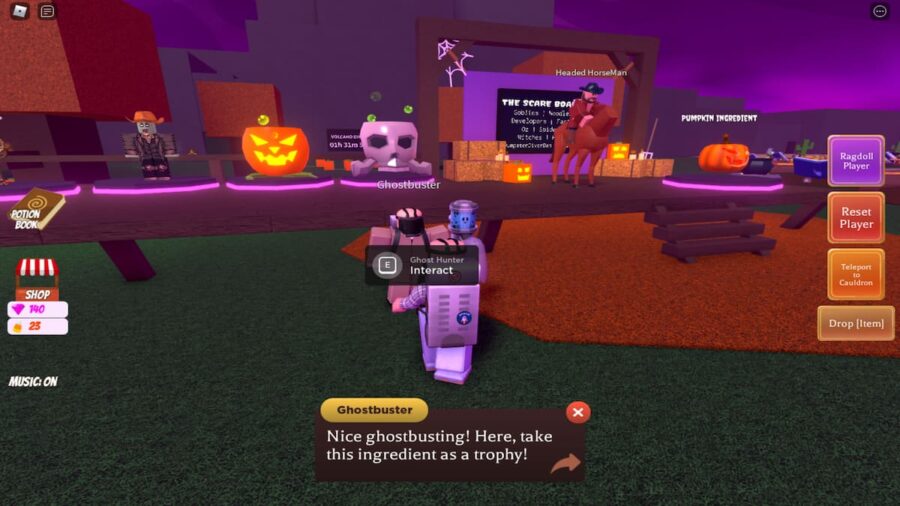 Related: How to get the Pumpkin Head ingredient in Roblox Wacky Wizards
Levitating Potion
Adding the Ghost ingredient to your cauldron will create the Levitation potion! Let us know what other fun potions you've discovered from this update!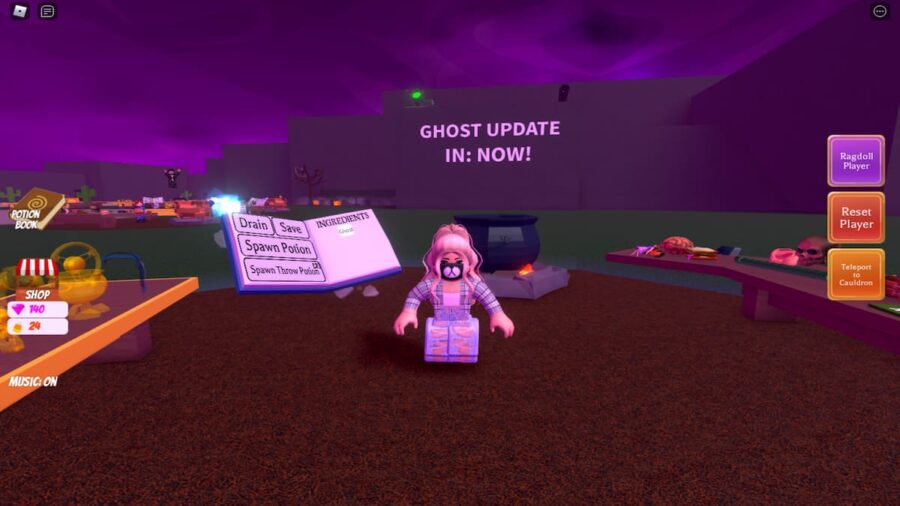 For guides on the last few Wacky Wizards updates, head over to How to get the Undead ingredient in Roblox Wacky Wizards, or How to get the Disco Ball in Roblox Wacky Wizards!