While Find the Markers may seem like just another scavenger-hunt-style experience, it actually offers quite an intricate map with more than a handful of challenging secrets to find. With its small Q update, Find the Markers has added six more markers for players to discover, including the one that we'll be covering in this brief guide, the Quest Marker.
Finding Quest Marker
Unlike all other markers in Find the Markers, the Quest Marker isn't located in one designated spot for every player. Instead, this marker is a traversal marker, meaning it travels between a handful of randomized spawn locations and can be found anywhere across the map. Its location can also change more than one time per server, so be sure to keep your eye out as you're exploring.
We found the Quest Marker hiding behind a cliff near the factory, though we also saw it near the pyramid and the mining cave.
Related: How to get the Couch Marker in Find the Markers – Roblox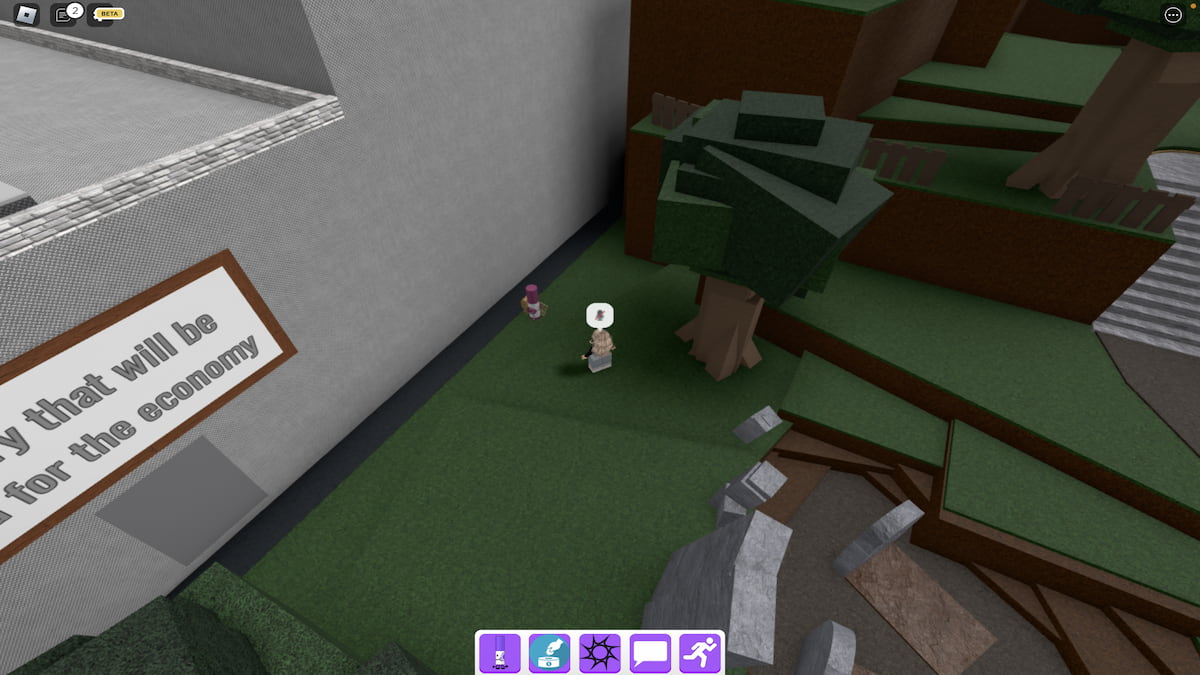 Once you've spotted this adventurous marker, you'll want to claim it as soon as possible! To add it to your Markerdex, simply walk up to it and touch it. Upon doing so, you should receive the pop-up below.
Looking for more Find the Markers content? Check out our recent guides on How to get the Quicksilver Marker in Find the Markers – Roblox or How to get the Anniversary Marker in Find the Markers – Roblox here on Pro Game Guides!