While Find the Markers may seem like just another scavenger-hunt-style experience, it offers quite an intricate map, with more than a handful of challenging secrets to find. With its small Feb. 2022 update, Find the Markers has added five more markers for players to discover, including the one that we'll be covering in this brief guide, Couch Marker.
Finding Couch Marker in Find the Markers
Once you've spawned into Find the Markers, head toward the snowy area of the map and locate the large house pictured below. Walk up the stairs of this house and enter its front door.
Inside of this house on the first floor should be a couch and two chairs—approach any of these pieces of furniture and sit on one of them.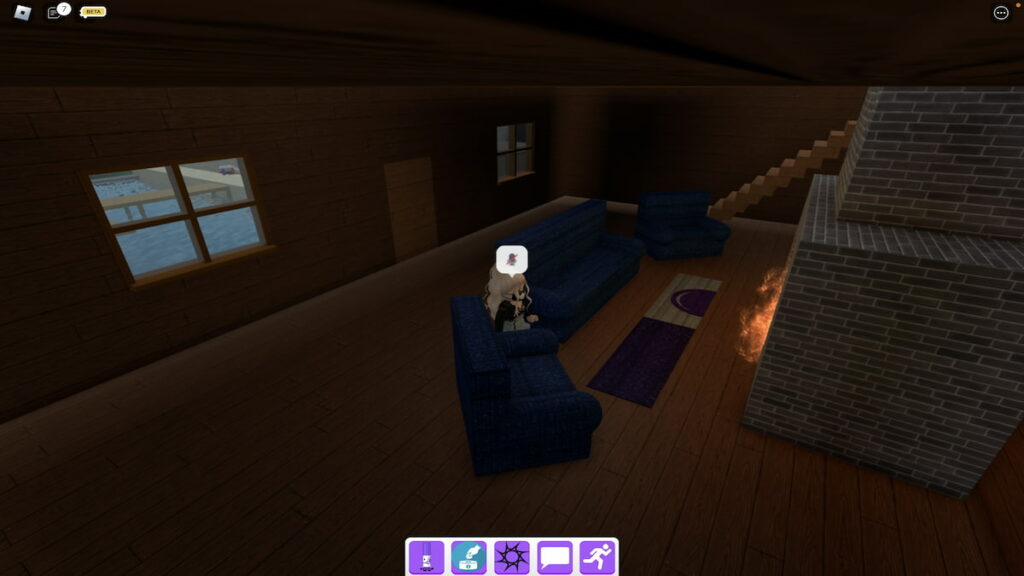 In order to obtain the Couch Marker, we need four more players to sit by us, meaning there needs to be one player in every spot—three on the couch and one in each chair. If you're playing alone, this means that you'll likely need to utilize the experience's chat feature and type a brief message asking other players to help you. Wrangling five players, and then convincing those players to stay and wait while others join you, can be really time consuming, so be sure that you have a few minutes to spare!
Related: How to get the Danger Marker in Roblox Find the Markers
As soon as the fifth players sits in the necessary spot, you will all automatically teleport to the location of the Couch Marker.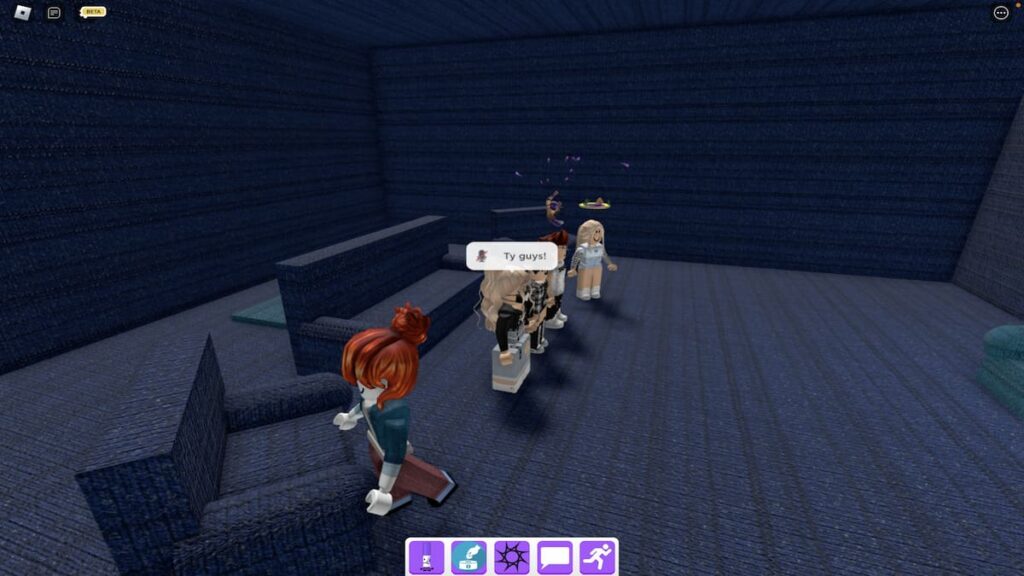 To claim this marker, simply walk up to it and touch it. Upon doing so, Couch Marker will automatically be added to your Markerdex.
Looking for more Find the Markers content? Check out our recent guides on How to get the Error Marker in Find the Markers – Roblox or How to get the … Marker in Find the Markers – Roblox here on Pro Game Guides!