While Find the Markers may seem like just another scavenger-hunt-style experience, it actually offers quite an intricate map with more than a handful of challenging secrets to find. With its Washable Kingdom update, Find the Markers has added 28 more markers for players to discover, including the one we'll be covering in this brief guide, the Stormy Marker.
Finding the Stormy Marker in Find the Markers
Once you've spawned into Find the Markers, head toward the forest area of the map and locate the small house pictured below.
Enter this house and walk into the fireplace. Yes, into the fireplace...you can trust us!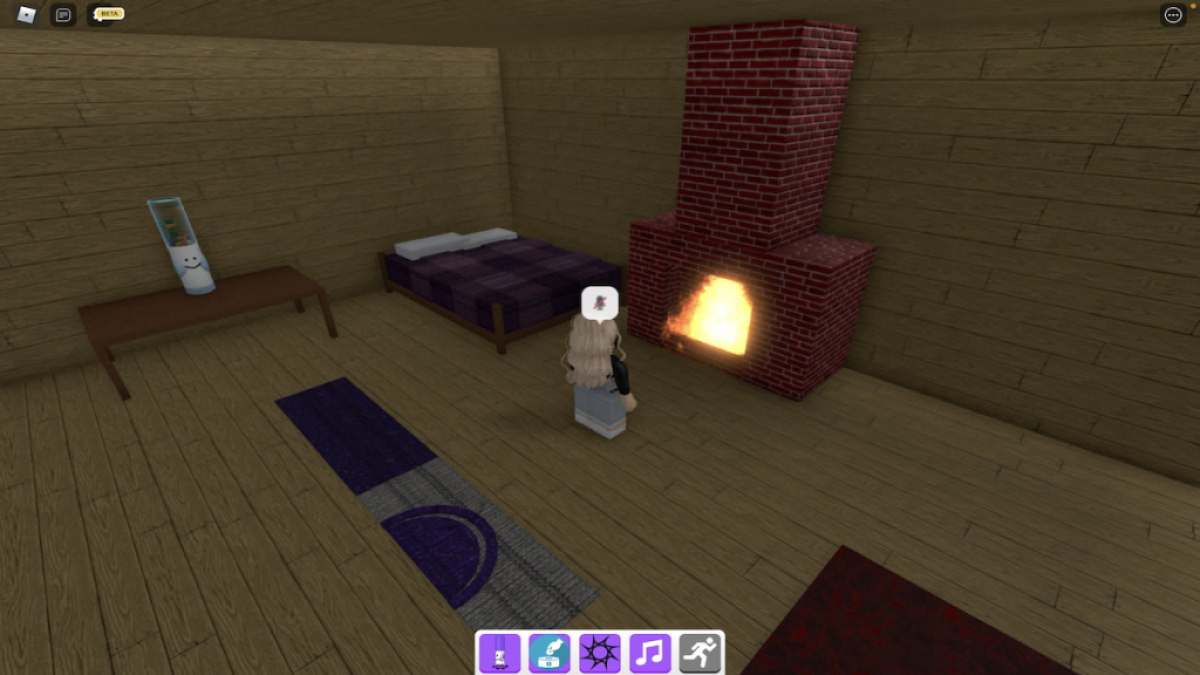 You should now be inside the Fire Room. To leave the Fire Room and continue toward the Stormy Marker, turn around and step onto the brown square behind you.
Upon doing so, you'll be teleported to the roof. Now, it's time to ascend into the sky. To do this, climb your way up the cloud obby that's floating near the chimney.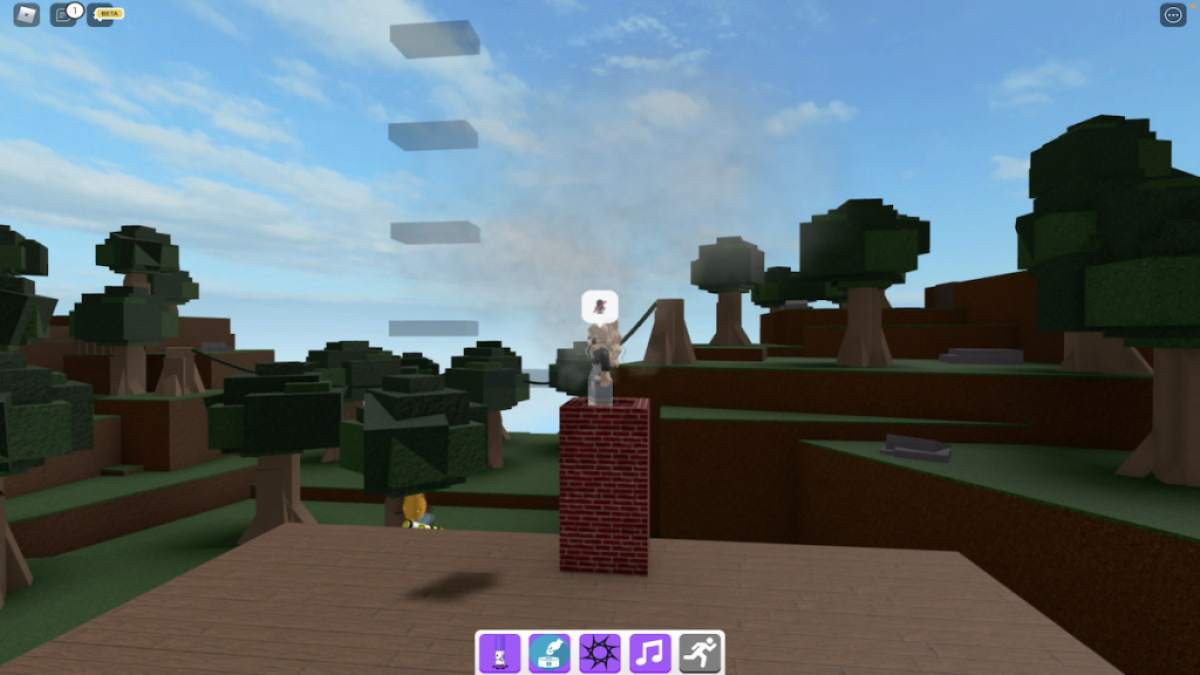 Once you've reached the top of this obby, you should automatically be teleported to the cloud area.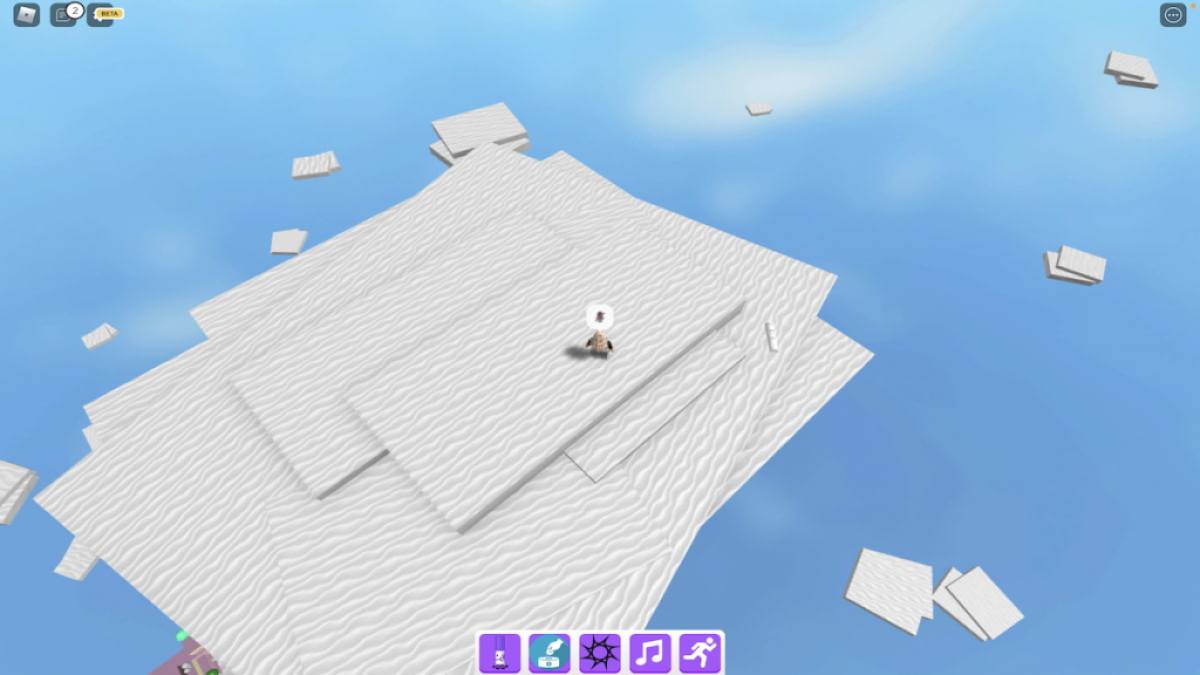 Related: How to get the Cough Drop Marker in Find the Markers – Roblox
From the cloud area spawn, maneuver to the location pictured below. Once here, you should notice a slightly-transparent, yellow ladder hiding underneath you.
To reach this ladder, you'll need to adjust your avatar so that you're facing the surface of the cloud, quickly jump backward off of the edge, and press the forward movement key all at the same time. If done correctly, your character should catch itself by grabbing onto the hidden ladder.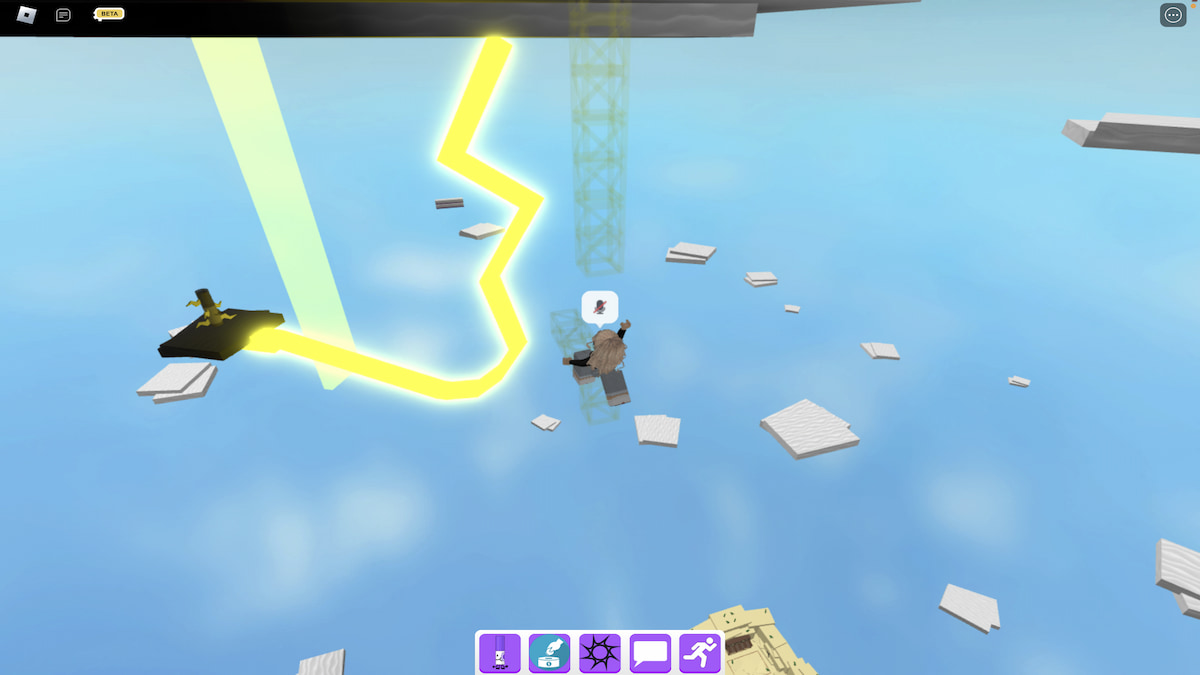 Now, carefully walk forward to the end of the truss and then jump onto the yellow lightning bolt in front of you.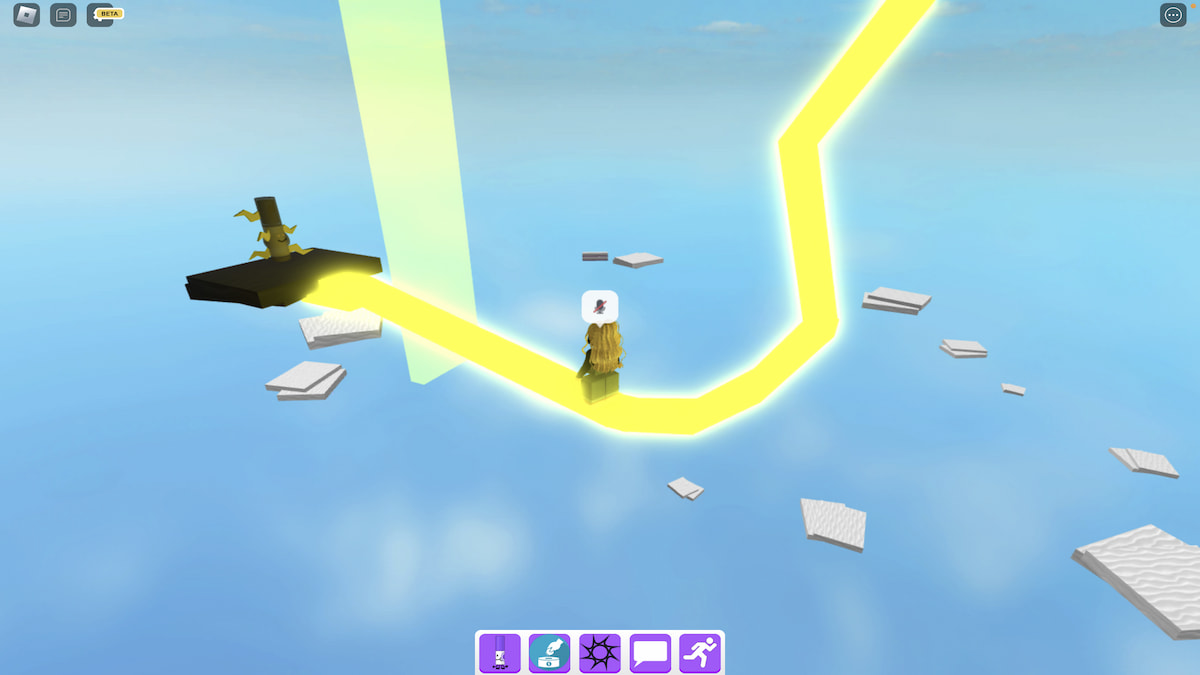 We're almost there! Walk forward and jump out and around the obstacle in front of you to reach the Stormy Marker. It's okay if it takes a few tries!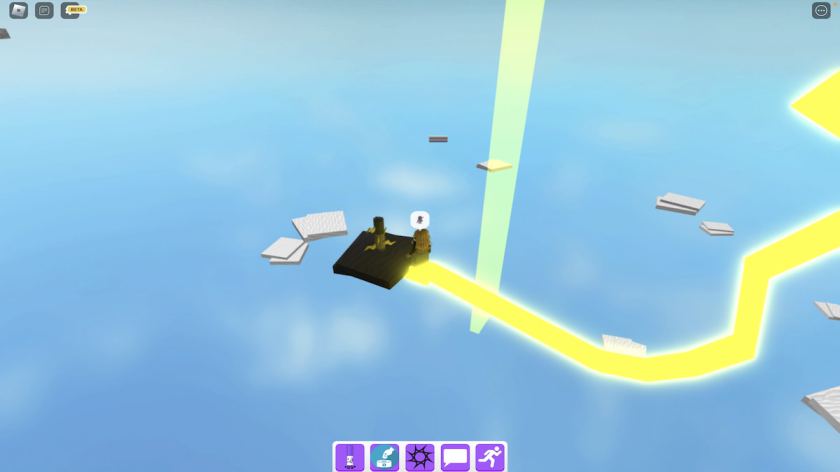 To add this marker to your Markerdex, simply walk up to it and touch it. Upon doing so, you should receive the pop up below.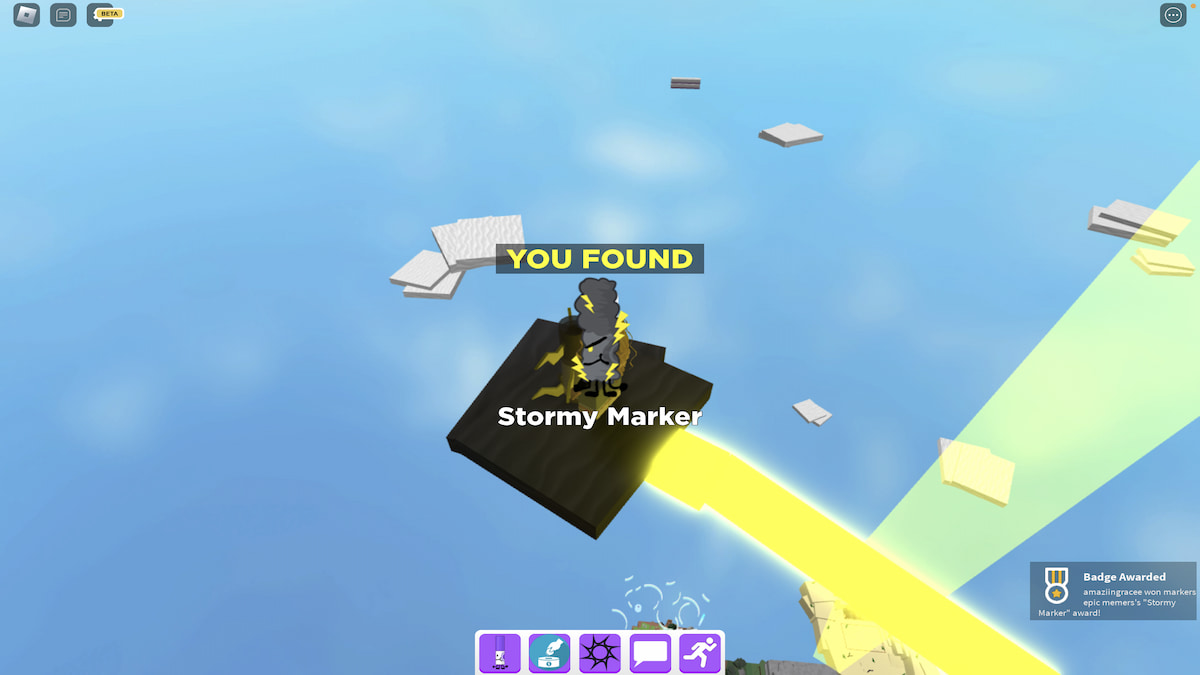 Looking for more Find the Markers content? Check out our recent guides on How to get the Oil Marker in Find the Markers – Roblox or How to get the Glitch Marker in Find the Markers – Roblox here on Pro Game Guides!