While Find the Markers may seem like just another scavenger-hunt-style experience, it actually offers quite an intricate map with more than a handful of challenging secrets to find. With its Washable Kingdom update, Find the Markers has added 28 more markers for players to discover, including the one we'll cover in this brief guide, the Glitch Marker.
Finding the Glitch Marker in Find the Markers
Upon spawning into Find the Markers, head toward the forest area of the map and approach its large mountain.
At the base of this mountain should be a makeshift ladder that you can climb—use this ladder to reach the cliff above you.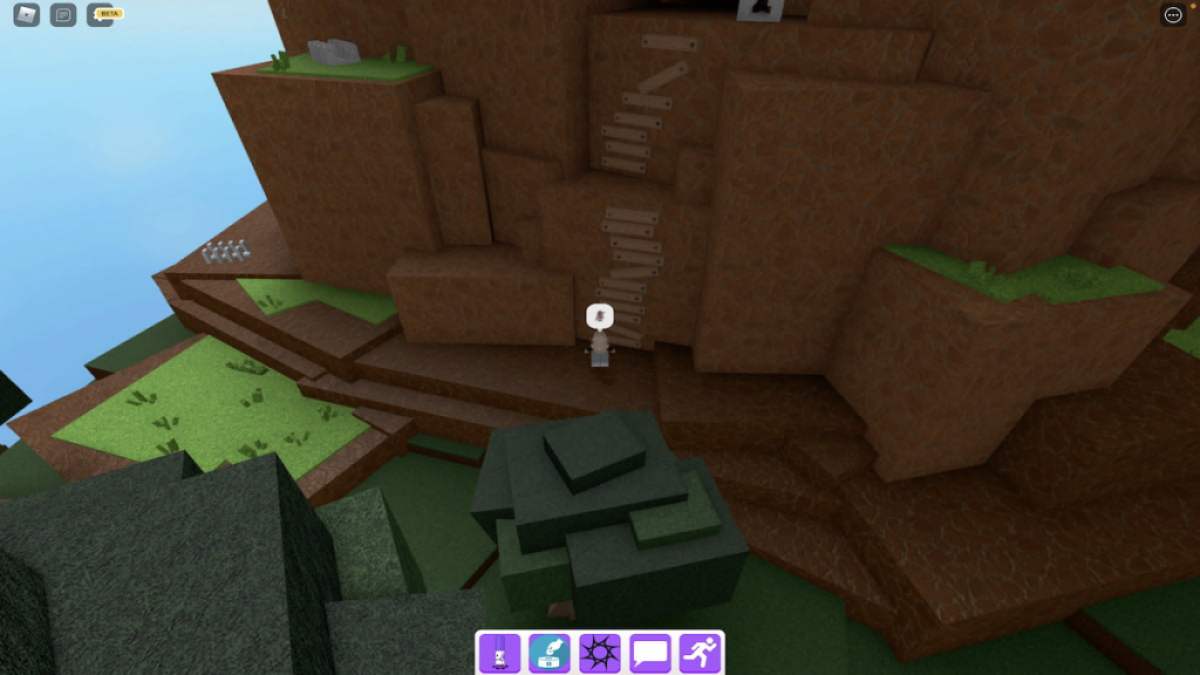 From this cliff, walk left toward the next ladder and climb it.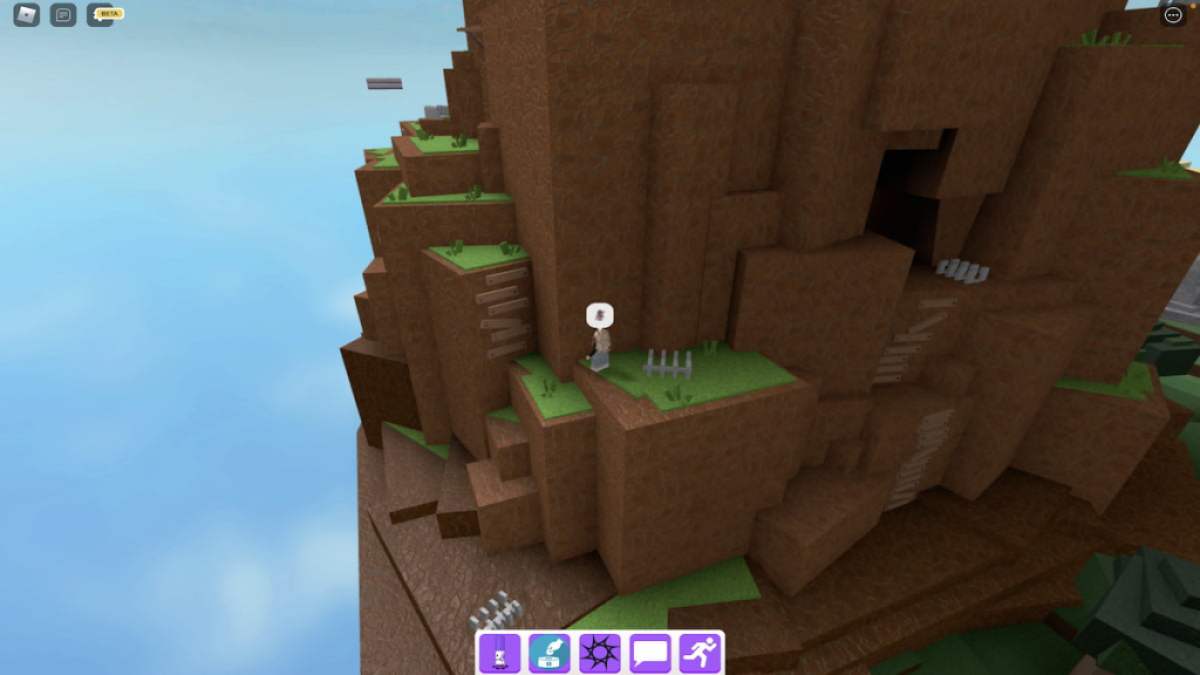 Now, hop up the small cliffs in front of you, climb onto the wooden platform attached to the cliffside, and climb the plank ladder until you reach the location pictured below. Above you should be the Goat Marker.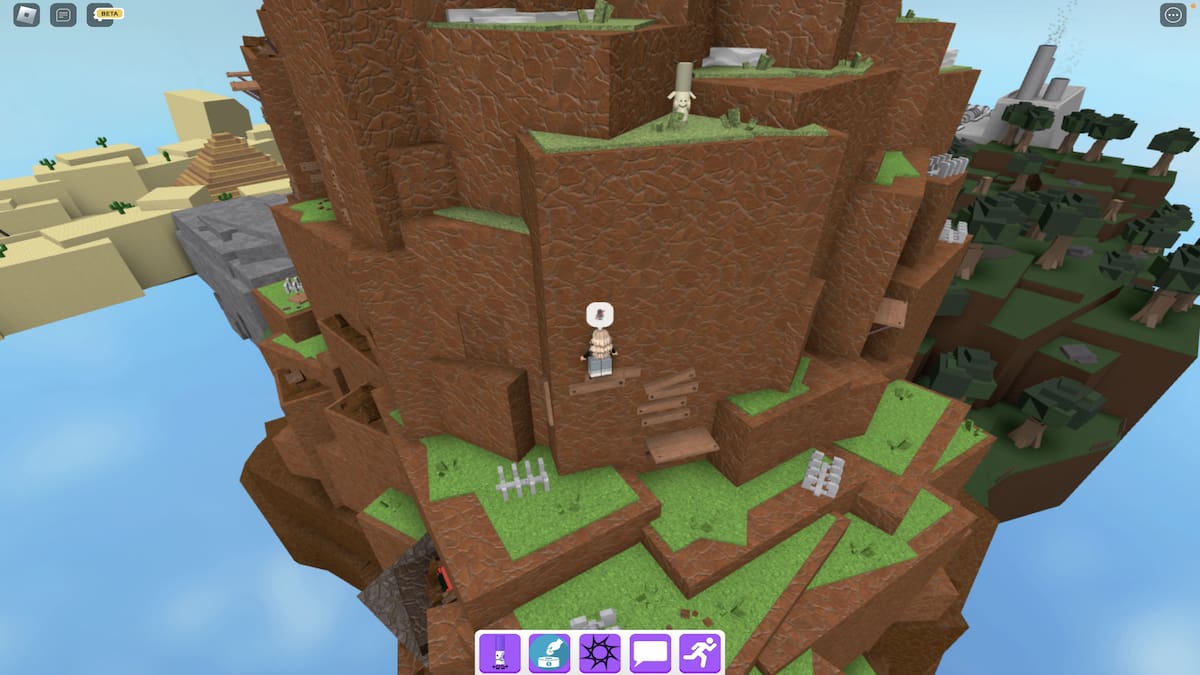 Once here, notice the slightly discolored section of rock to your left—this is where we want to jump next.
Related: How to get the Technical Marker in Find the Markers – Roblox
As you hover your mouse over this discolored area, notice that your cursor will change from an arrow to a pointer, indicating you can click on it. Upon clicking, the wall should start glitching and reveal a trail of red arrows leading to a secret path below you.
To reach the Glitch Marker, we must carefully maneuver to the ending square of this secret path. The hard part, however, is that the path is only revealed when the wall is clicked—as soon as you walk away from the wall, meaning that you're out of clicking range, the path disappears. Try your best to remember the direction/length of the path as you walk across it!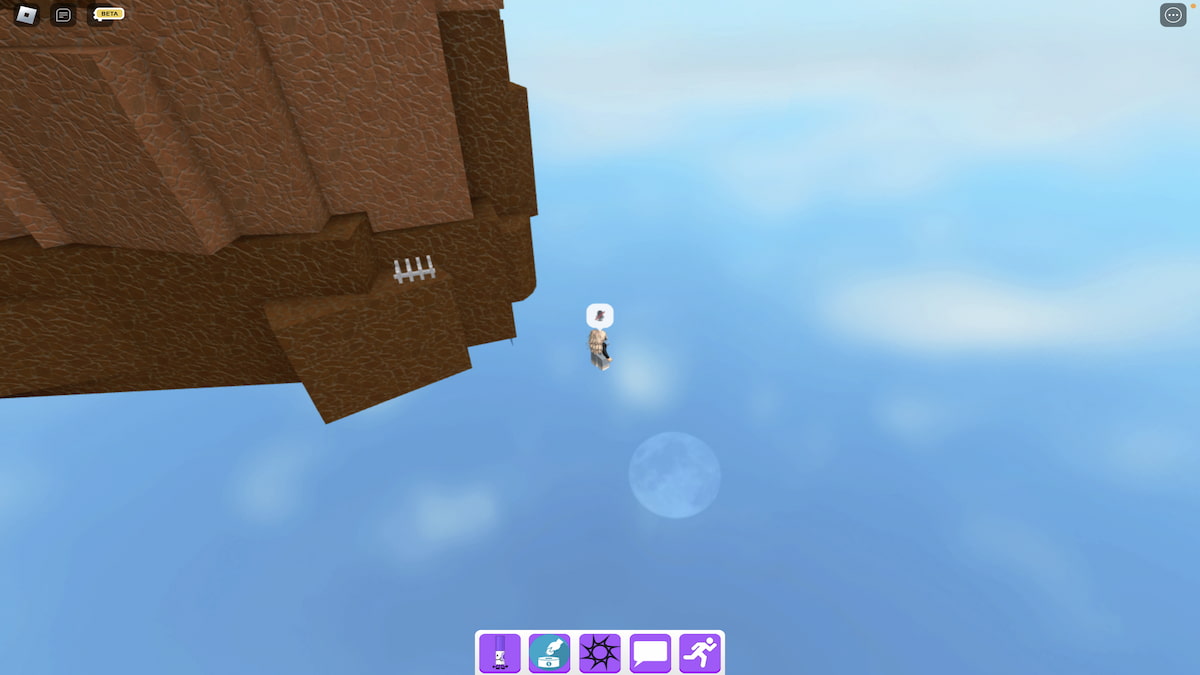 As soon as you reach the end of the path, a full-screen glitch will flash across your screen, and your avatar will automatically teleport inside a small room. Inside this room with you is the Glitch Marker and a short obby that must be completed before you can reach it.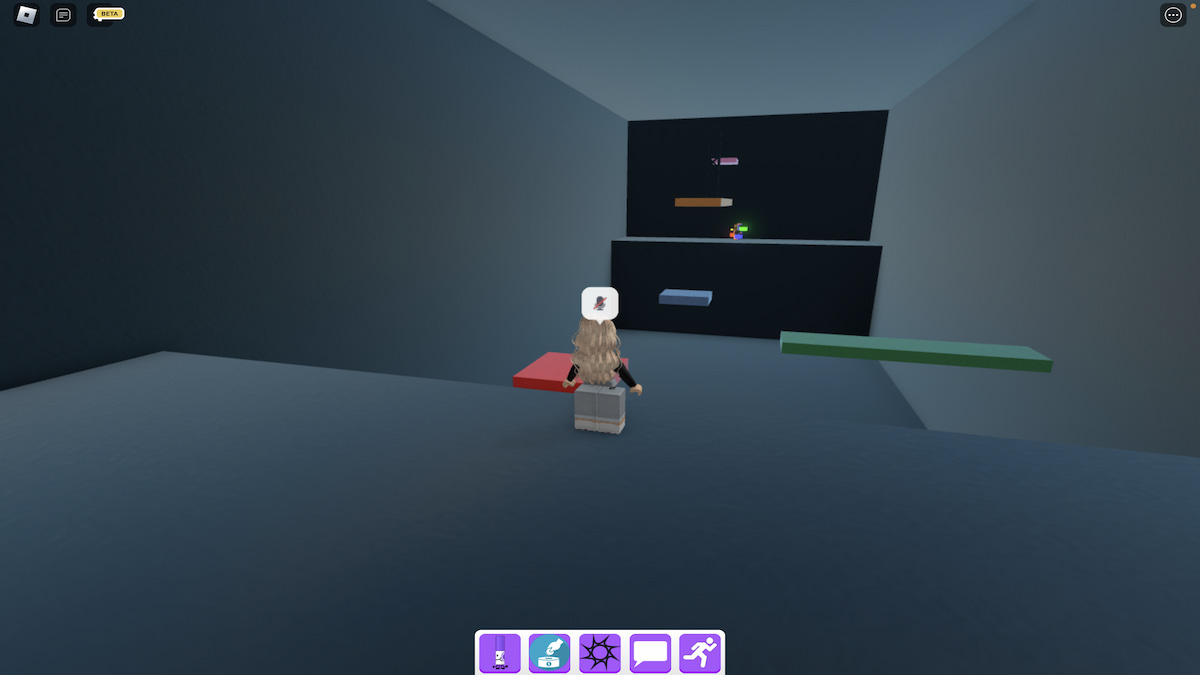 Completing this obby can be a bit frustrating, as all the platforms move in randomized and purposefully-glitchy ways, but it shouldn't be too difficult overall. If it takes you a few tries to finish, that's ok!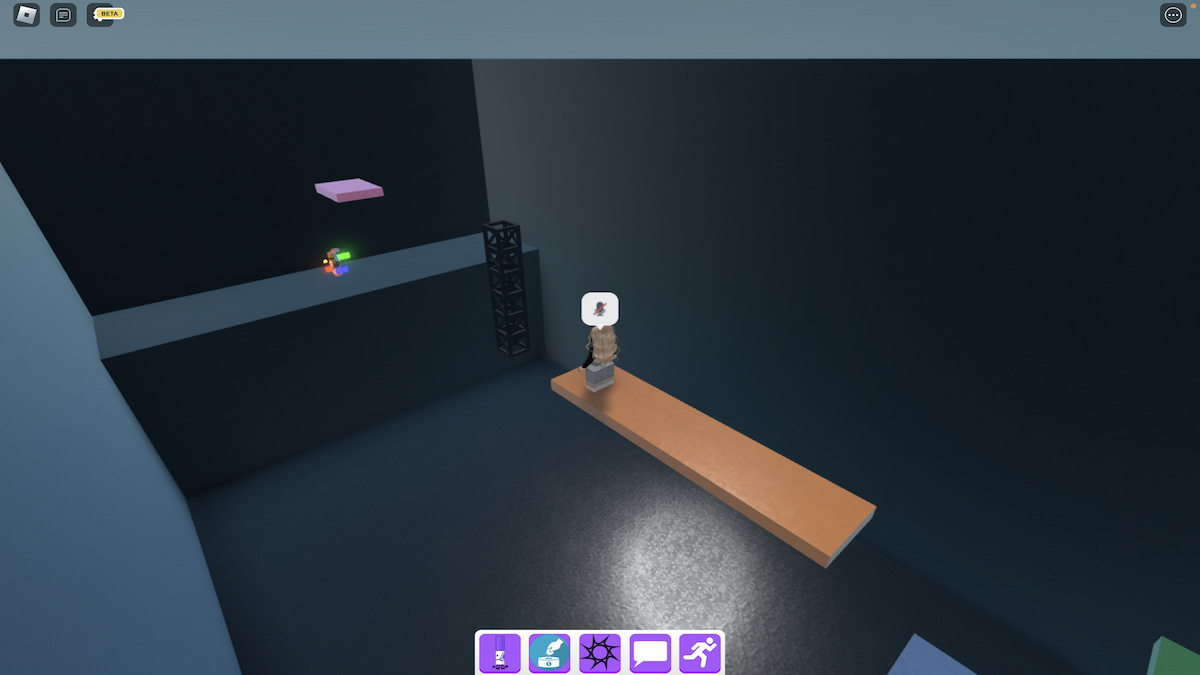 Once you've made it to the other side, the Glitch Marker is yours for the taking. To collect it, simply walk up to it and touch it. Upon doing so, you should receive the pop-up below.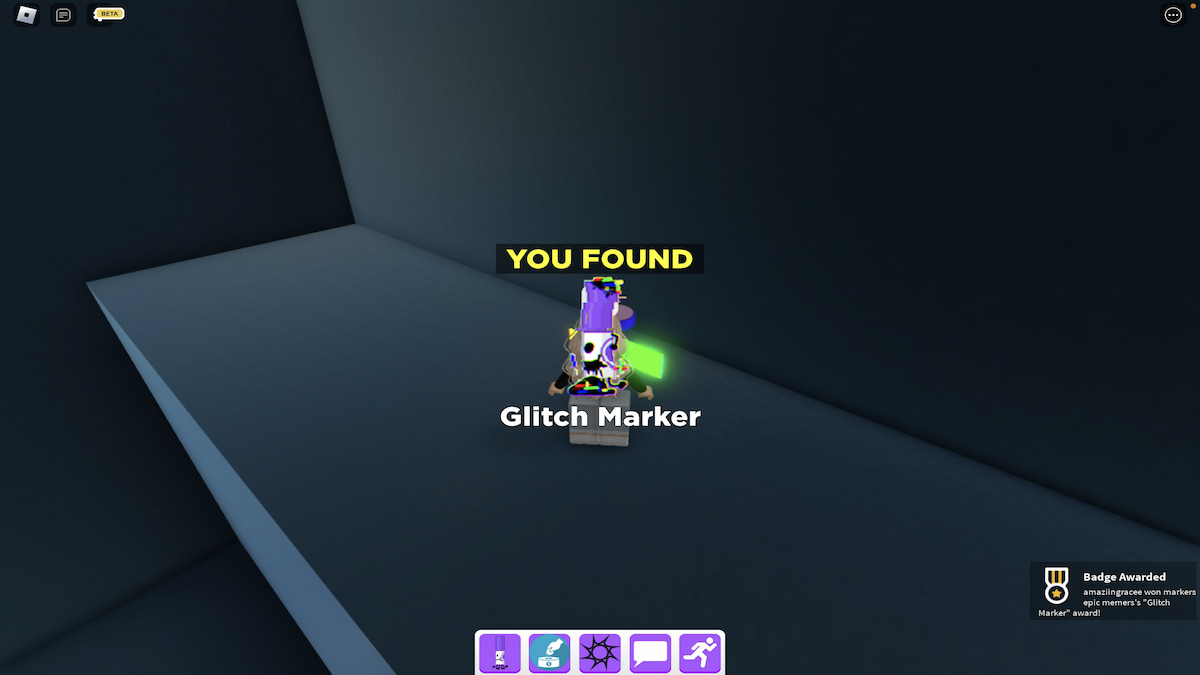 Looking for Find the Markers content? Check out our most recent guides on How to get Wild Marker in Find the Markers – Roblox or How to get the Difficulty Chart Marker in Roblox Find the Markers here on Pro Game Guides!