While Find the Markers may seem like just another scavenger-hunt-style experience, it actually offers quite an intricate map with more than a handful of challenging secrets to find. In fact, some of these secrets may be so well hidden that they're right under your nose and you don't even know it! A brief guide on one of these mischievous markers, Wild Marker, can be found below.
Finding Wild Marker in Find the Markers
Once you've spawned into Find the Markers, head toward the forest area of the map and locate the small house pictured below.
Enter this house and immediately turn right. Upon doing so, you should see a framed picture of an UNO card hanging on the wall above the words WILD CARD.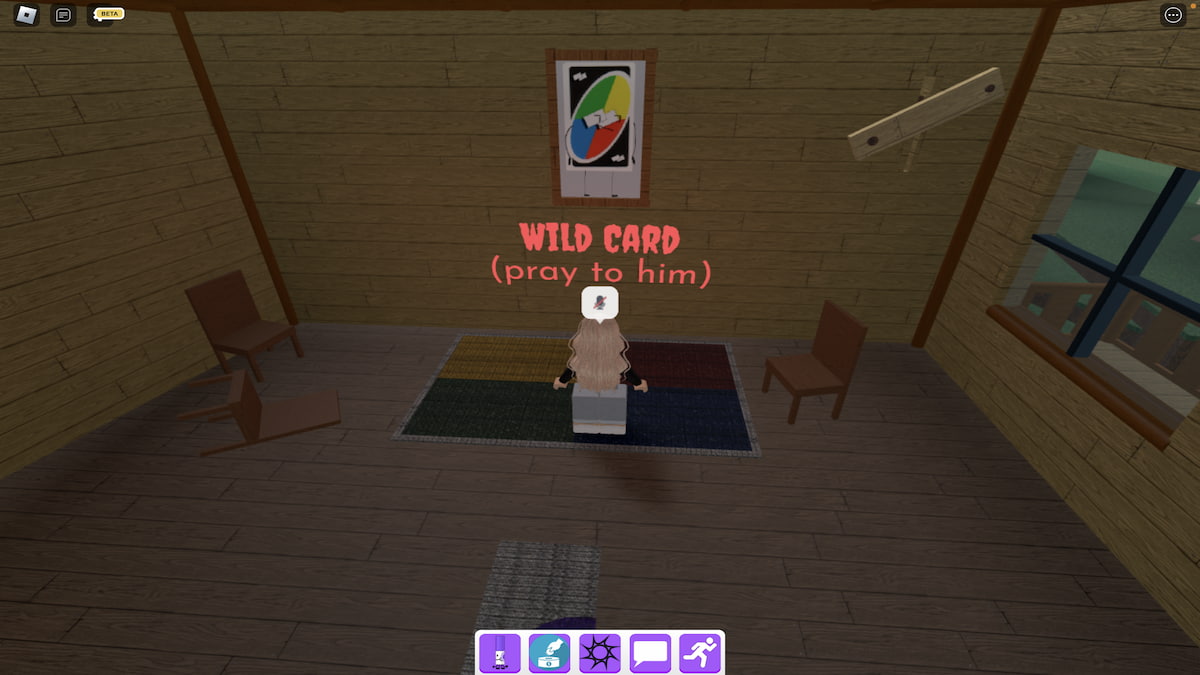 To earn the Wild Marker, we must do as the writing on the wall says and pray to him. To do this, click on the chat icon in the top left-hand corner of your screen. Then, with the chat box open and ready, type pray to wild card into it and press Enter.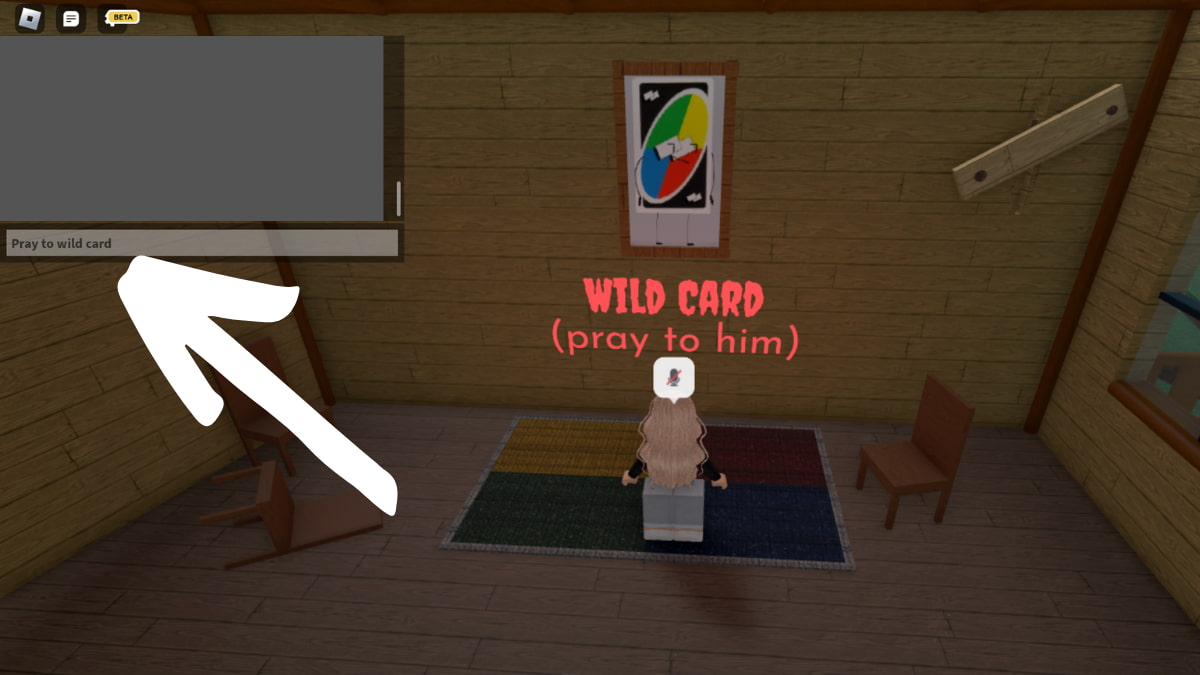 Related: How to get the Couch Marker in Find the Markers – Roblox
Upon doing so, Wild Card should appear in the chair on your right.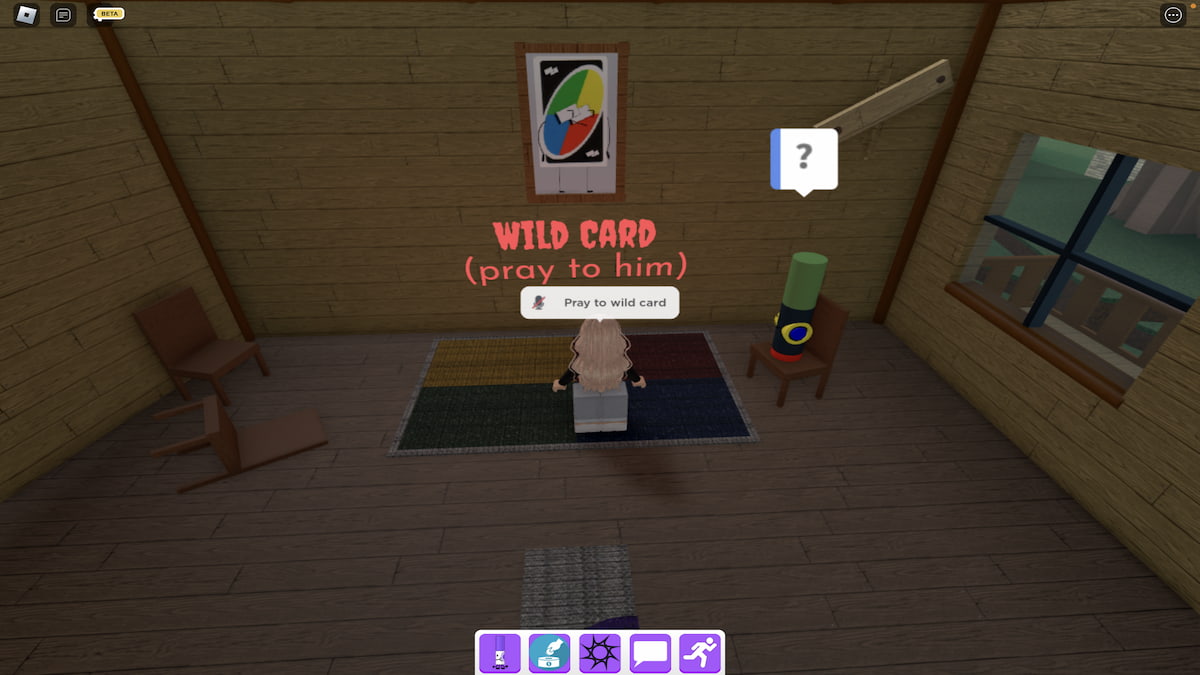 To claim this marker and add it to your Markerdex, simply walk up and touch it. Upon doing so, you should receive the pop up below.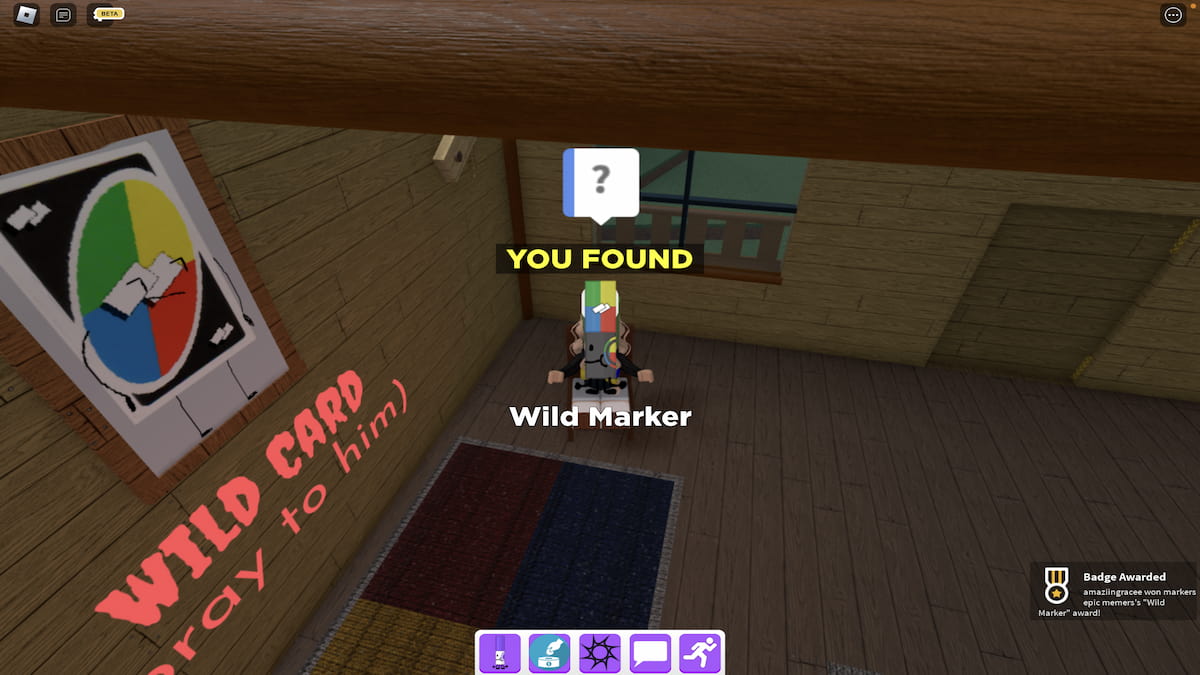 Looking for more Find the Markers content? Check out our recent guides on How to get the Catzo Marker in Find the Markers – Roblox or How to get the Technical Marker in Find the Markers – Roblox here on Pro Game Guides!