Roblox Adopt Me has many different activities that players can participate in. Players have been able to ride pets, sell lemonade, and much more. But have they ever been able to throw a competition show with a panel of judges? Well, they can now!
Furniture & Voting Paddle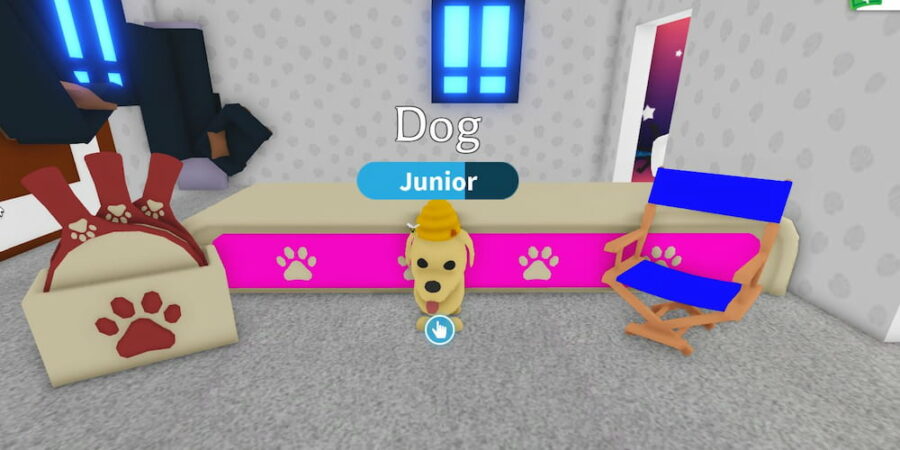 Those who have always dreamed of hosting or participating in competitions within the game are in for some great news. The new Voting Paddle provides players with the opportunity to score the performances in front of them. While the judges watch performances, they can sit at the new table and on the new chair. The Judge's table and chair are both great additions that will immerse players further in the competition experience.
Related: How to get the Adopt Me Nerf Bees Blaster in Roblox
How To Buy
To purchase the items in the Judge's Series, you will first head to your house. Select the button at the top of your screen that says Edit House. Then, use the new window at the bottom of your screen to find the Fashion category of furniture (you will need to hit the arrow button to the right that shows you more options). Click on the Fashion button and you will see all three items:
Voting Paddle - $20
Voting Chair - $25
Voting Table - $40
They can all be placed like furniture normally is placed. You can also change the color by selecting the paint can icon when placing. Use them to have a fun competition with your friends!
Want to read more about Roblox Adopt Me? Check out How to get a Trade License in Roblox Adopt Me on Pro Game Guides.