Wren Brightblade has left us some treasure in Welcome to Farmtown during Week 3 of Metaverse Champions. Find out how to get Wren Brightblade's Treasure Chest (available April 28 to May 7) below.
How To Get Wren Brightblade's Treasure Chest Welcome to Farmtown
Welcome to Farmtown is like most other farming simulator games, where the goal is to build up your farm to be the biggest and most productive farm you can. To get Wren Brightblade's Treasure Chest in this game, you only need a house and a dog.
This means that if you're new to the game, you'll need to go through the tutorial to get money and resources. The tutorial is straightforward, but in case you need some help, we've listed the basic instructions below.
Till the land and grow your crops.
Package the crops when they're done growing.
Bring the crops to the shipping dock and sell them.
Go to the farmer supply store and speak to Jim, then buy the Hatchet and nails. Spend the rest on seeds.
Return to your farm and select where you'd like to place your house.
Break the small stones to collect stones and chop down trees to collect logs. Place the resources down to build the foundation for your house.
Related: All Roblox Metaverse Champions | Weekly Locations, Games & Rewards
After you have your house, you've completed the hardest part of the quest. You're now ready to get your dog and complete the quest. Use the images and instructions below to see the next steps.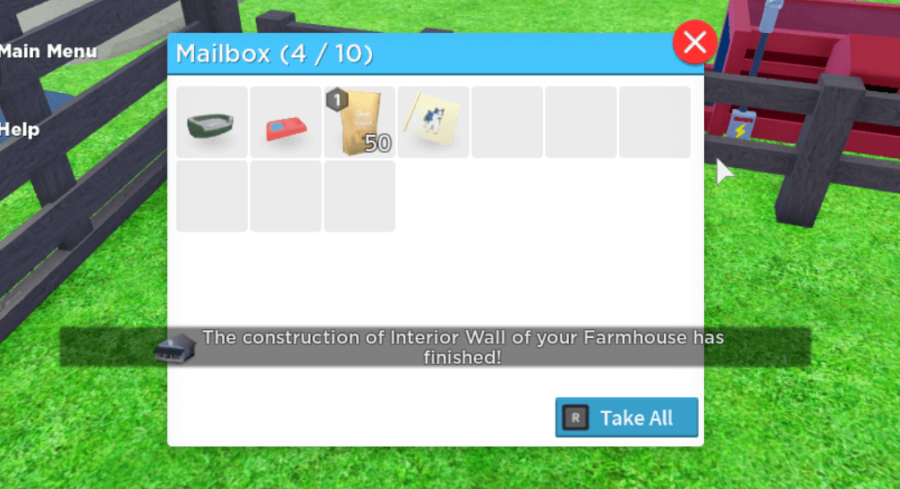 After you have done everything above, Wren's chest will be in your in-game inventory. Equip it and use it to complete the quest! You'll receive a badge in-game and Wren's chest will now be in your Roblox inventory!
For all Metaverse Champions Mission Guides, be sure to check back with Pro Game Guides. If you're looking for codes for other games, we have a ton of them in our Roblox Game Codes post! You can also get a bunch of free stuff via our Roblox Promo Codes page.