Anime Adventures is one of the most popular tower defense-style experiences on Roblox and it's easy to see why. The sci-fi neon lobby area looks awesome, while the number of units and ways to refine your own playstyle add a lot of depth to the gameplay. One option is to try to reroll your units' stats. It's risky, as the results are random, but the worthier you are, the better your odds. Here we'll discuss how to increase Worthiness in Roblox Anime Adventures.
How do you increase worthiness in Anime Adventures?
The best way to increase Worthiness in Roblox Anime Adventures is to play through as many levels as you can. The further you make it, the more Worthiness you will earn. For example, working through Fabled Kingdom all the way to level 50 should earn you 100 percent Worthiness. Cursed Academy and Shigashinu are also solid options for raising Worthiness, as is Infinity Castle. Basically, the more you play and clear the levels the faster it will rise.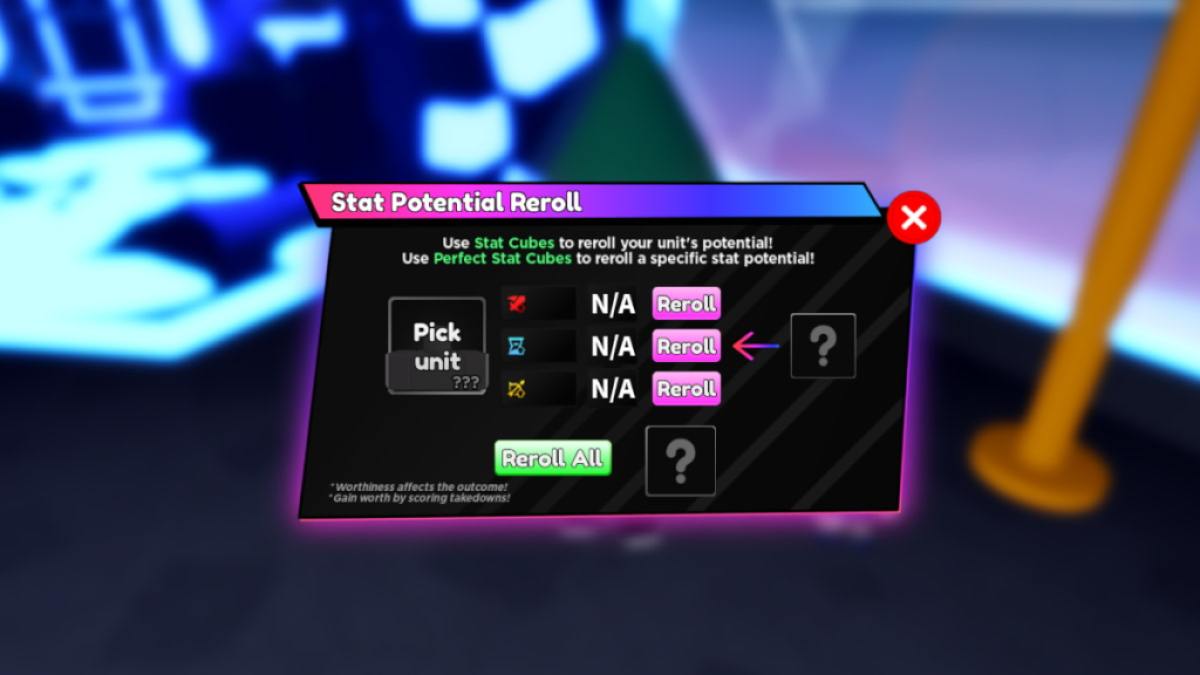 Why Worthiness is Important in Anime Adventures
Once you're at 100 percent Worthiness, you'll want to take advantage of it by heading to the Evolve area in the Lobby. Head inside and talk to NPC Beeruh inside the Evolve Room. You'll need to have collected Stat Cubes or Perfect Stat Cubes by completing runs before you can reroll.
Perfect Stat Cubes are great because they allow you to reroll a specific stat. Once you have them, choose Reroll Potential from the list of chat options with Beeruh, and then click that option a second time after it asks if you seek greater power. Then pick your unit, add your Stat Cubes, and good luck! Each roll will decrease your Worthiness though, so then you'll need to head back out to build it up once more.
Looking for more on Roblox Anime Adventures? Check out How to get cosmetics in Anime Adventures and How to trade in Roblox Anime Adventures here at Pro Game Guides!