Popular content creator KSI appeared in the Volcano event of Roblox Wacky Wizards. Not long after, he was turned into a potion for all player's consumption. Turning into KSI requires finding a secret ingredient hidden behind the volcano, and it's super easy to locate.
To find the KSI ingredient, players must make a flying potion. While there are various potions to choose from, grabbing the Sleepy Bee ingredient is the easiest way to get flying. The Sleepy Bee ingredient is located in the tree area, within a yellow hive snoozing away. Grab the ingredient and place it inside your cauldron to transform into a bee.
Once you are ready to fly, buzz toward the very top of the volcano. The KSI ingredient is located near the volcano's top, but directly behind it. The ingredient is located on the other side of the volcano, the side that faces away from the general Wacky Wizards overworld.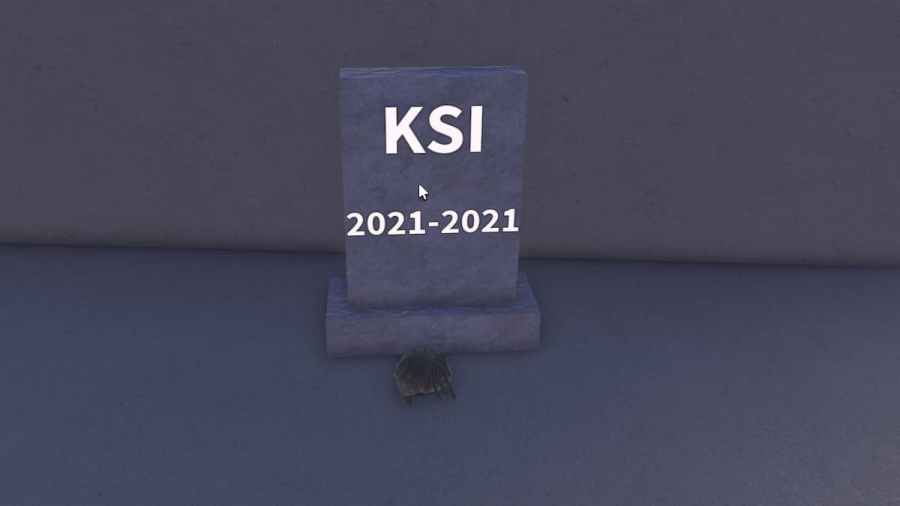 You'll know you have found the KSI ingredient because it is placed in front of a grave that says KSI: 2021-2021. Fear not, this is just a silly in-game Easter Egg, the real KSI is in good health! The KSI secret ingredient is hair. Grab the hair and teleport back to your cauldron.
Place the KSI ingredient in your empty cauldron to brew the KSI potion. Drinking the potion will turn you into KSI, the same model used in the Volcano event where players defeated the Bean Titan and obtained the Eggcano ingredient.
Note: The KSI potion is a bit glitched and will transform half of KSI's body into the ground. It helps if you jump up and down while drinking the potion for it to work properly. The developers will most likely fix this bug in a future update.
For more Roblox Wacky Wizards guides, check out How to get the Eggcano ingredient in Roblox Wacky Wizards and How to get the Sleepy Bee in Roblox Wacky Wizards on Pro Game Guides.