Get your bags, pillowcases, and buckets ready, it's candy collecting time! On Oct. 5, 2023, Adopt Me! released its Halloween Begins update, which brought a new island aesthetic, fun and engaging minigames, and, of course, limited-time-only pets (all of which are spookified for the occasion). While the Halloween event is active, players can earn an exclusive Candy currency, which can then be used to unlock said Halloween pets. One of the ways Candy can be earned is by trick or treating, which is detailed in the brief guide below.
How to trick or treat houses in Adopt Me!
For a limited time only, you can trick or treat a player's home by approaching the candy bucket sitting outside of it and pressing E. Each time you successfully trick or treat a player's house, you will collect 15 pieces of Candy, and the owner of the house will receive 15 pieces in return.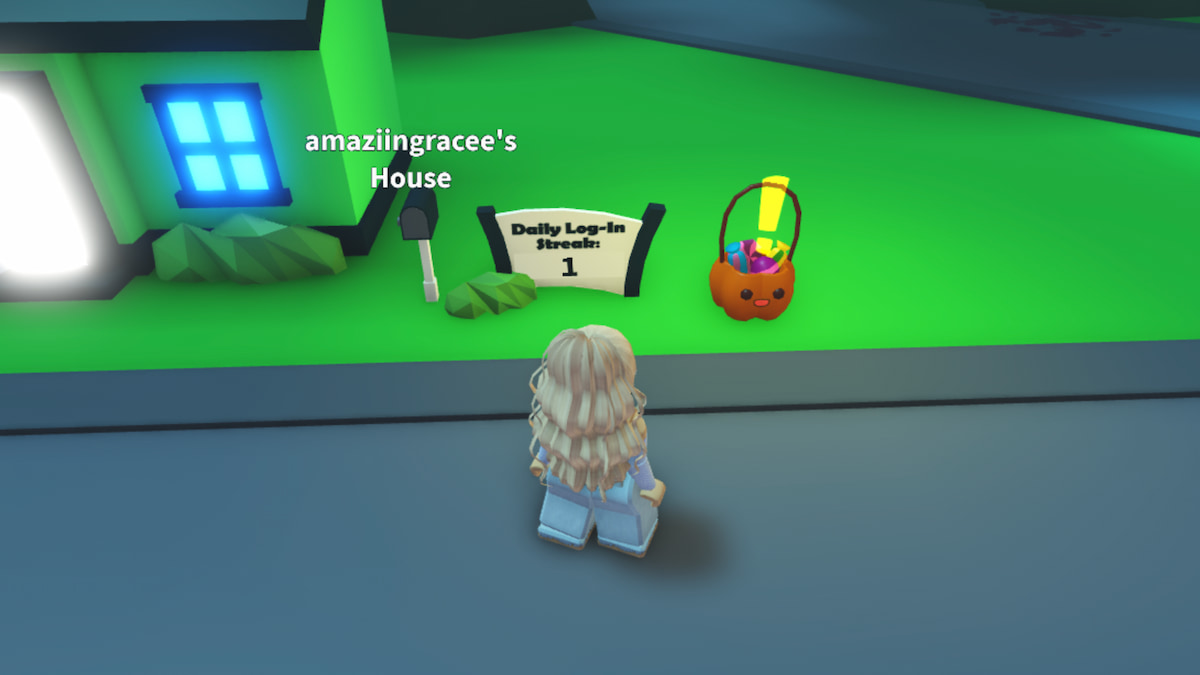 Once you've trick or treated a house, its bucket will become dark and empty, signaling it cannot be used again. You can trick or treat a total of 47 houses each day, regardless of how many different servers you join!
Related: All Halloween-themed pets in Adopt Me! (2019-Present) – Roblox
If you have a full server and every single player were to participate in trick or treating, you could earn a total of 1,410 Candy per day just from trick or treating alone—talk about a sweet treat!
End
That's it for this quick guide on how to trick or treat in Adopt Me!. Remember, if you're hoping to unlock any of the special Halloween pets, you'll need to collect quite a bit of Candy and fast, so be sure to trick or treat as often as you can and play those minigames!
Looking for more Adopt Me! content? Check out some of our other guides on How to play Tile Skip in Adopt Me! – Roblox or How to play Chickatrice Says in Adopt Me! – Roblox here on Pro Game Guides!