Get funky with a new way to play Friday Night Funkin in Project Funk Night. It adds multiplayer, allowing you to duke it out with other players and master the rhythm. Don't forget to customize your character to show off your skill.
Codes in Project Funk Night will give you various rewards, including Eaglets, items, and more, so keep an eye on them. These will also have expiration dates, so you must use the codes before they expire. We have compiled a list of available codes so you can earn gems and more in Project Funk Night.
If you're looking for more Roblox content, check out Roblox Anime Dimensions Codes, Roblox Tapping Legends X Codes, Roblox Goal Kick Simulator Codes, All Roblox Royale High Mermaid Halo answers, and more on Pro Game Guides. These Roblox code pages will certainly help you out.
All Project Funk Night Codes List
Updated February 1, 2023

Added a new code!
All Project Funk Night List (Working)
WELUVGAMEFAM!1!11!—Redeem for an Animation (New)
HAPPYHALLOWEENBOO!—Redeem for the Treater Animation
BADENDMAIDEN—Redeem for the Maiden Animation
ALMOST5MILLIONVISITS—Redeem for Joe Arrows
HOTWHEELCHAIR—Redeem for an animation
VIBECHECK—Redeem for an animation
10YEARWEIRDMAGEDDONSORRYFORBACKUP—Redeem for an animation
200KVISITSBACK—Redeem for an animation
JUNEMONTHBACK—Redeem for an animation
FARD—Redeem for the Sonic troll animation
All Project Funk Night Codes List (Expired)
SHOPISHERE—Redeem for 1.5k Points
TYSMFOR1MIL—Redeem for 2.5k Points
TYSMFOR5KLIKES—Redeem for 1k Points
200KVISITS

—Special animation

SUPPORTJUNEMONTH—Special animation
Roblox Project Funk Night Codes FAQ
Here's everything you need to know about Roblox Project Funk Night codes.
How to redeem codes in Project Funk Night
Here is how to redeem codes in Project Funk Night.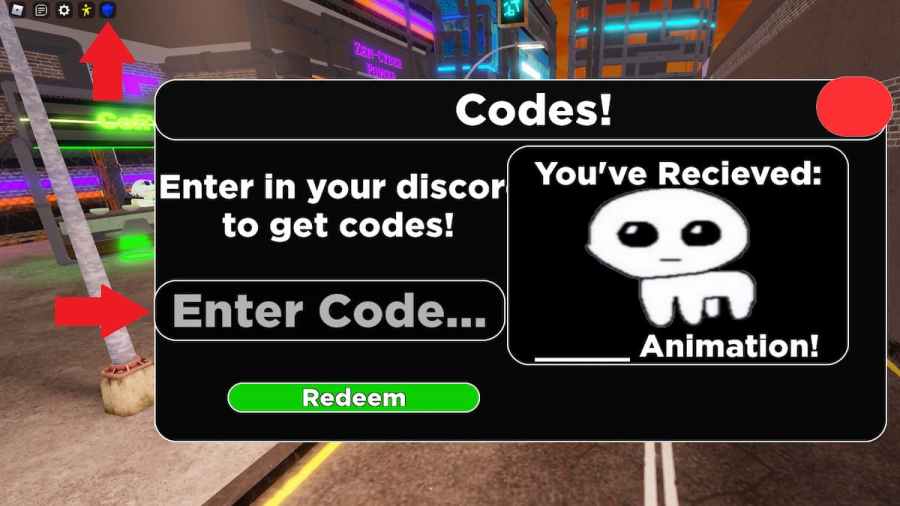 Click on the Blue Box in the top left of the screen.
Click on the Codes field.
Enter the code and select Redeem.
How to get more Project Funk Night Codes
The best way to get more codes is to join the Project Funk Night Community Group and Discord where players can join a group of Friday Night Funkin and Roblox fans. Within these groups, the developers provide codes, which we make sure to update on the Pro Game Guides page. You can also check back at this page for more codes as they get released!
Why aren't my Project Funk Night Codes working?
The developer controls codes for Project Funk Night and determines how long they are active. Some codes may expire quicker than others, and some may not work with others. If a code does not work for you, double-check if there is a spelling error, the code isn't active yet, or it has already expired. To help solve that issue, bookmark this page and come back often to see if Project Funk Night has added new codes or if some are expired.
What is Project Funk Night?
Project Funk Night is a Roblox experience based on Friday Night Funkin, a popular rhythm game developed by four Newgrounds users. Battle other players in head-to-head rhythm combat. As your skill improves, earn rewards and customize your character to show that you are the master of funk.
For more information on Roblox, check out Clean Up Roblox! Codes and Roblox Doodle World Codes on Pro Game Guides.