Roblox continues to wade into pop culture, this time they are going to be part of an event that has to do with a book release. Many of you have probably heard of the book that was turned into a movie called Ready Player One. Well, Ernest Cline, the author of Ready Player One, has written a sequel called Ready Player Two! To promote this book, he is going on a virtual book tour of sorts, and one of those stops will be to Roblox!
While we don't know exactly what the event is going to be, it was announced via the Ready Player Two Twitter. There are dates where Ernest Cline will be appearing in various bookstores, but at the bottom of the announcement, you will notice that there's a "Roblox Event" listed.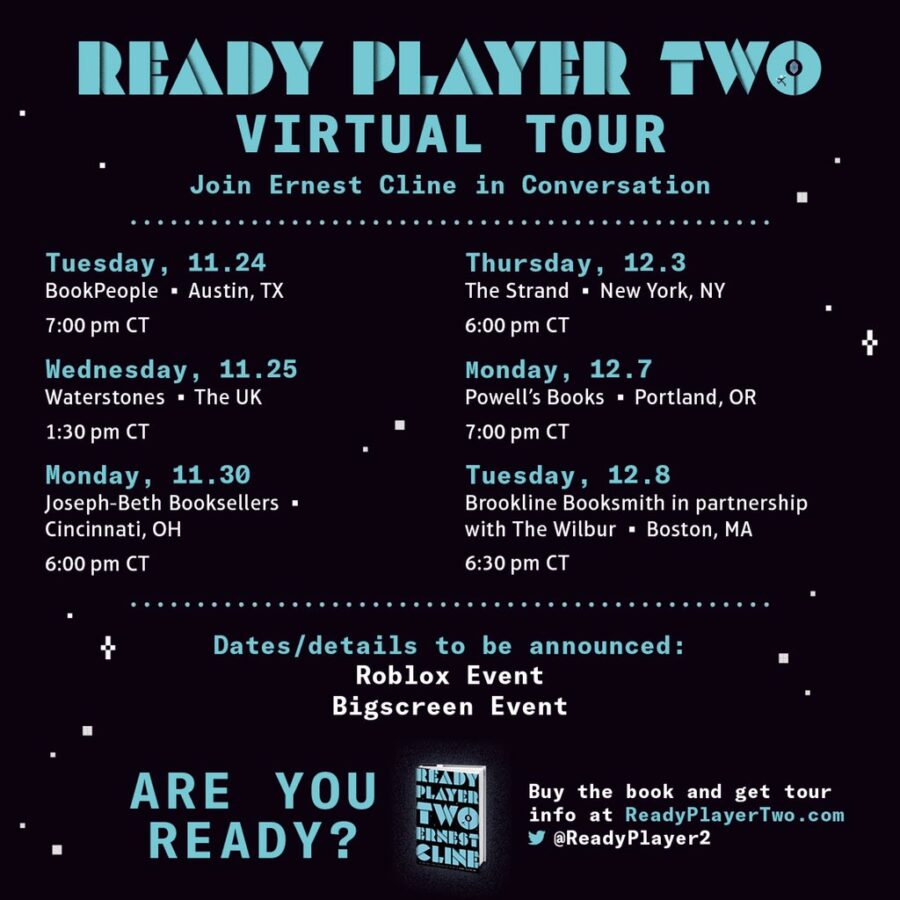 While we don't know when this event will take place, I would expect it will be after the December 8th tour stop. We will just have to wait and see what this actual entails, but some players are getting excited due to the possibility of some freebies being added to the game. Well, we can't guarantee that these will be added, but there's always a good chance it's a possibility whenever any collaborative event happens in the game. The book and movie involved an escape from reality in a virtual universe, so some items involving virtual reality might be possibly available!