The new Adopt Me Monkey Fairgrounds update is finally here, and with it come a bunch of new things to the game! We're going over everything you need to know for this new addition to the game, including how to get Monkeys, transformations, boxes, and how to stay safe when trading your Monkey items!
How to Get Monkeys
Monkeys are available for a limited time and can be purchased inside of the Monkey Fairgrounds. This can be found on Adoption Island in the middle area at the Circus tent that looks like this: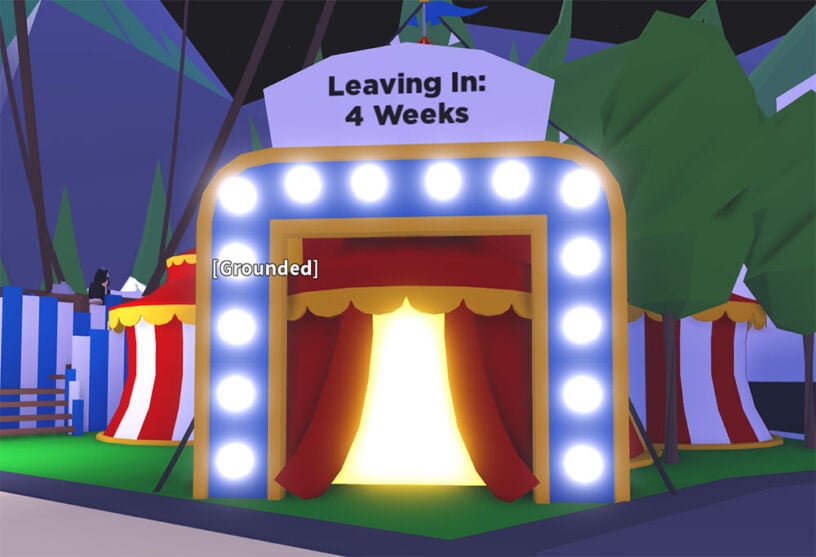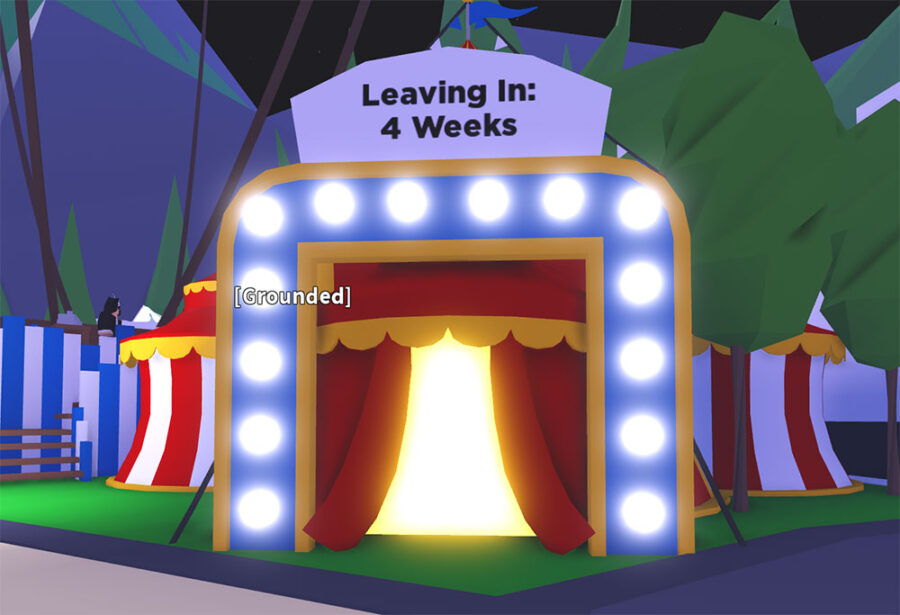 Go inside of the tent and look for the following area: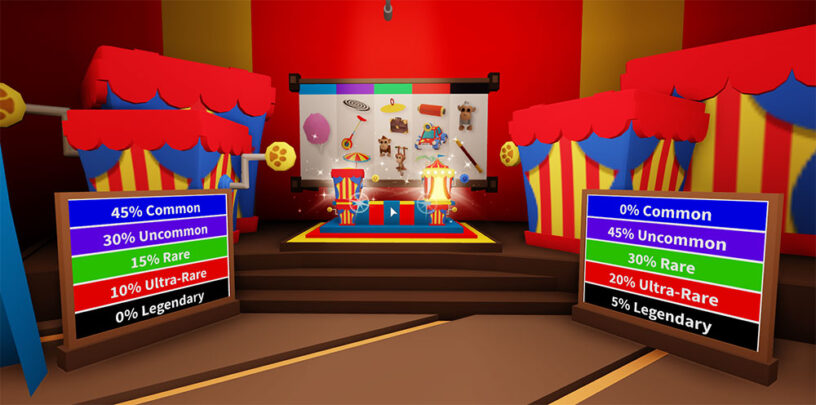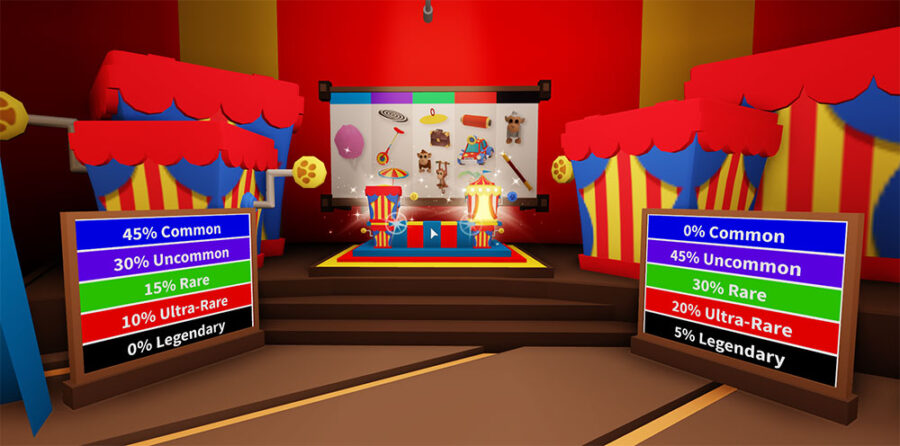 This is where you can purchase a regular Monkey Box or the Premium Monkey Box. If you purchase either of these you will be guaranteed to receive a Monkey in either one! For more about the Monkey Boxes, keep reading...
Monkey Boxes
There are two Monkey boxes that you can purchase in the Monkey Fairgrounds. The first one is the normal Monkey Box which can be purchased for $600 in-game dollars. The second is the Premium Monkey Box that can only be purchased with Robux, each one of these will set you back 195 Robux. Here's a look at the rarity percentages:
Monkey Box ($600)
Common: 45%
Uncommon: 30%
Rare: 15%
Ultra-Rare: 10%
Legendary: 0%
Premium Monkey Box (195 Robux)
Common: 0%
Uncommon: 45%
Rare: 30%
Ultra-Rare: 20%
Legendary: 5%
Each box will get you a guaranteed Monkey and two items, but if you want the Albino Monkey, you can only get it out of a Premium Monkey Box!
Monkey Items & How to Get Variants
You will get two random items out of each Monkey Box. Some of these items can be used to transform your Monkey into either a Business, Ninja, Toy, or Monkey King type! If you want one of these, you will need to get THREE of the special item to do it. Once you have the three, equip the Monkey you want to transform, and talk to the Monkey you want in the Monkey Fairgrounds. They will take the items and your Monkey will be transformed. Here's a look at the items required for each special Monkey:
Business Monkey: 3 Briefcases (Rare)
Toy Monkey: 3 Cymbals (Rare)
Ninja Monkey: 3 Scrolls (Ultra-Rare)
Monkey King: 3 Staffs (Legendary)
I'm getting a lot of questions about how to get these items, and it is explained here:
The briefcase, cymbal, and scroll can all be gotten in the regular Monkey Box. If you want the Monkey King, however, you can only get the staff out of a Premium Monkey Box. If you have an Albino Monkey, it will look different in its changed form than a regular Monkey. You can also trade other players to get the items you need, which I discuss further down the page.
Here's what each of the special Monkeys looks like:
Trading Items
The best way to get three of the items you want to transform a Monkey would be to trade with other players. You will need to be careful though, because this game has a lot of people attempting to scam you. Items CAN'T be traded if they are equipped to the pet. You will only receive an item if it is IN the trade window when you confirm a trade. Here's what the official Adopt Me patch notes say about it:
Be careful when trading them! Pet Accessories are never traded equipped on the pets. If you're trading for a Monkey and want the accessories that come with them, make sure the accessories are put in the trading window individually.
Instead of buying a ton of boxes, try to find someone with the item you want and trade them an item they want! This would be a much more efficient way to get the items you need to make your favorite Monkey friend!
Be sure to check out our look at all of the Adopt Me Pets, and find out how to make more in-game money with our Adopt Me Money Guide!