Animal Tycoon is a Roblox game that puts you in charge of your very own zoo. From designing the park to getting animals, you have control over everything in the zoo. Expand and hire staff to make more money. As your zoo improves, you will get more animals and more visitors.
Codes can be used to get various rewards in Animal Tycoon, including coins and boosts. These make it easy to quickly expand and upgrade your zoo. Be sure to explore our other Roblox content for more code guides, like Apartment Tycoon Codes, on Pro Game Guides.
All Animal Tycoon Codes List
Animal Tycoon Codes (Working)
Here are all the active Animal Tycoon codes.
500likes—Redeem for 1,000x Coins (New)
Update1—Redeem for 15 2x Coin Boost (New)
1KHype—Redeem for 2,500 Coins (New)
animalvalentinestycoon—Redeem for 15 2x Coin Boost (New)
Animal Tycoon Codes (Expired)
There are no expired Animal Tycoon codes at this time.
Related: Roblox Port Tycoon Codes
How to redeem codes in Animal Tycoon
Redeeming codes in Animal Tycoon is an easy process. This makes it a great way to get coins and boosts to expand your zoo and make more money quickly. Here is how to redeem codes in Animal Tycoon.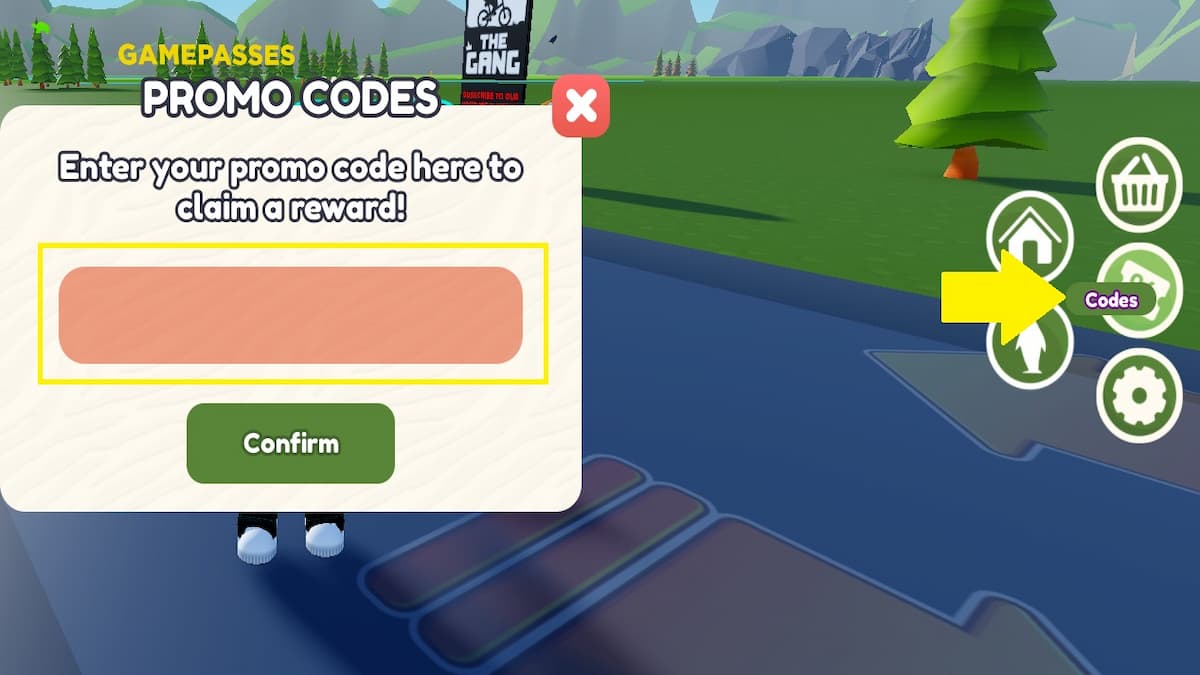 Launch Animal Tycoon on Roblox.
Click the Codes button on the right of the screen.
Select the text box.
Input the code.
Hit Confirm to claim your reward.
How can you get more Animal Tycoon codes?
To get more Animal Tycoon codes, you can follow @TheGangSthlm on Twitter, TheGangGaming on YouTube, or join The Gang Gaming Discord. Don't forget to bookmark this page to easily see when we update and add new codes to our list.
Why are my Animal Tycoon codes not working?
Animal Tycoon's developer creates and controls all codes. When a code is created, the developer will determine how long it is active, what it rewards, and when it expires. Using a code that is expired or not active yet will not work. If you misspell the code when entering it, it will also not work. So, verify a code's expiration date and correct spelling before trying to redeem it. You can prevent this issue by bookmarking this page and checking back often to see if Animal Tycoon has added new codes or if some have already expired. If you notice that a code no longer works, let us know! We'll update the list accordingly once we verify.
How to increase Coin Rate in Animal Tycoon
You will need a lot of coins to keep your zoo operational in Animal Tycoon. You gain coins automatically over time, but you can speed this process up. Hiring staff and expanding your zoo with more exhibits will increase how many coins you get. You can also use codes to get boosts that further increase this.
What is Animal Tycoon?
Animal Tycoon is a Roblox zookeeper's dream. Expand your park by opening exhibits, hiring staff, adding shops, and more. As you progress, your money influx will continue to increase, allowing you to make your zoo even better. Explore and check out your hard work on foot or by car once you unlock vehicles.
Pro Game Guides has tons of codes for other Roblox titles, so check out our Roblox Game Codes post! You can also get loads of free stuff via our Roblox Promo Codes page. Don't forget to check out the latest news on all things gaming.