I love getting into a good pirate-themed manga-style Roblox game without the PVP to relax sometimes, and Anime Rising Fighting puts me in that happy place. You can relax while you're beating up the bad guys while choosing your team of fighters, and leveling and ranking up as you go. At first, you can't believe you'll have the power to take down the big bosses, but soon you're battling with the best of them!
Anime Rising Fighting codes help you do that, giving a variety of freebies that speed up the early leveling process. Some codes will simply give you free levels, which really helps your damage output. Others will give you free Power or a temporary Power boost via a potion, which again helps you earn what you need faster for those important rank-ups. If you love anime-themed Roblox fighting clickers, you should definitely check out Anime Clicker Fight Codes.
All Anime Rising Fighting Codes List
Anime Rising Fighting Codes (Working)
These are all the working Anime Rising Fighting codes.
Submedtw—Redeem for 5 levels
Release—Redeem for 100 Power
2KLIKES—Redeem for 3 Power Potions
IHAVEROBLOX—Redeem for 2 Power Potions
Anime Rising Fighting Codes (Expired)
These are expired codes for Anime Rising Fighting.
RAIDREWRITE—This code has expired
ANTWORLD—This code has expired
SRRYFORRAIDS—This code has expired
UPDATE1—This code has expired
KAIZEMWORLD—This code has expired
Related: Anime Clicker Simulator Codes
How to redeem codes in Anime Rising Fighting
Follow the instructions below to redeem codes in Anime Rising Fighting.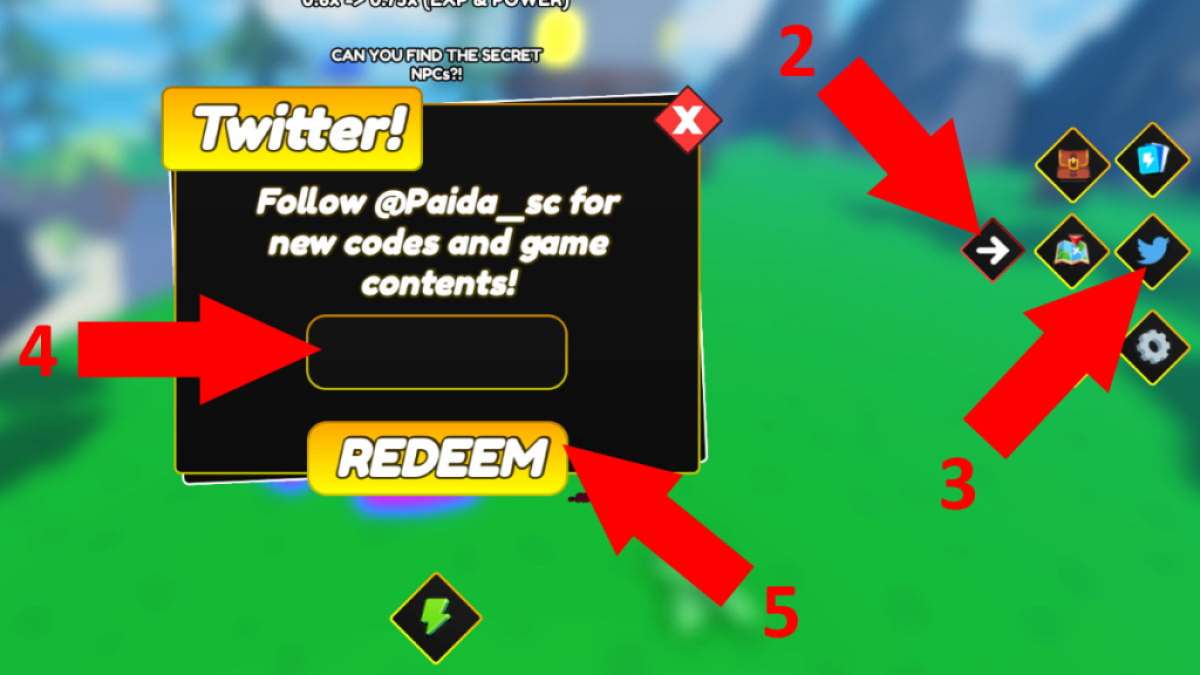 Launch Anime Rising Fighting on Roblox.
Press the white arrow button to open the options list.
Click the Twitter bird button.
In the black text box, enter the code exactly as it appears in the list above.
Press the yellow REDEEM button to claim your reward!
How can you get more Anime Rising Fighting codes?
If you're battling to find your own Anime Rising Fighting codes, take a look at the Speed Block Roblox Group set up by developer PaidosDev. If you want to hunt outside of Roblox, you should become a part of the official Anime Rising Fighting Discord Server. Once verified there, you'll be able to check out channels covering game announcements and sneak peeks, as well as codes and giveaways.
Why are my Anime Rising Fighting codes not working?
Having trouble tackling one of our Anime Rising Fighting codes? It could be that you've made a small typo, such as mistaking a letter for a number or missing a capital. As this can invalidate a code, we suggest you cut and paste them directly from Pro Game Guides to make sure. If you try that and a code is saying expired, it means it has been taken out of commission by the game's creators. While that code may be gone, it often means a new one is on the way so check back here soon.
Other ways to get free rewards in Anime Rising Fighting
The first thing I did when I started playing was to join the Speed Block Roblox Group. As soon as you join, you get free Auto click enabled, which makes grinding in Anime Rising Fighting a whole lot easier! I didn't even have to relog. Next, you should visit the Daily Reward chest, which is in between the leaderboards on the right where you appear at login. While called daily, it actually resets every 12 hours and can give you free XP. You should also keep an eye on the Achievements menu, which is linked just above the Codes button. Who doesn't like getting extra rewards just for playing the game?  
What is Anime Rising Fighting?
Anime Rising Fighting is a typical Roblox clicker fighting experience with an anime theme. It's a pure clicker with no PVP, where you build up damage and coins as you attack mobs and level up. You'll sometimes get people to join your team after defeating them, who then act like pets and boost your stats. They also level up, allowing you to earn enough to open up new areas filled with more of your anime favorites.
If you're looking for codes for other games, we have a ton of them in our Roblox Game Codes post! You can also get a bunch of free stuff via our Roblox Promo Codes page. And in the meantime, take a look at the latest news to stay up-to-date on all things entertainment.