Before you stand a long path full of warriors. In Anime Clicker Fight, your task is to arm yourself with your sword or shuriken and defeat as many of them as possible. The further you make it along the path, the more cash you will earn to upgrade your items and hero gear. Can you reach the end and unlock the next path?
The codes you find below will help you get further along the path, either by gifting you powerful warriors to help in your battles or by giving speed and gold boosts you can activate from the Shop Basket menu.
If you like Roblox anime-style clicker games, check out these pages for more codes. Anime Racing Clicker, Anime Clicker Simulator, Ninja Clicker Simulator, Anime Speed Simulator, and Anime Digging Simulator.
All Anime Clicker Fight Codes List
Updated November 29, 2022

Added a new code.
Anime Clicker Fight Codes (Working)
Here's a look at all the working Anime Clicker Fight codes.
BUNNY—Redeem for a Bunny Immortal Pet (New)
TITAN—Redeem for a Small Luck Boost (New)
DRAGON—Redeem for a Small Money Boost and Small Luck Boost (New)
UPDATE2—Redeem for two x1.25 15-minute ATK boosts and two x1.25 15-minute Gold boosts.
5KLIKES—Redeem for a free Warrior.
ONEPIECE—Use for one x1.25 15-minute Gold boost.
RUSHRUSH—Use for one x1.25 15-minute Gold boost.
MASK—Use for one x1.25 15-minute Gold boost.
Anime Clicker Fight Codes (Expired)
These codes for Anime Clicker Fight no longer work.
There are no expired codes for Anime Clicker Fight
Anime Clicker Fight FAQ
Here's everything you need to know regarding Anime Clicker Fight codes.
How to redeem Anime Clicker Fight codes
Redeeming codes for free rewards in Anime Clicker Fight is easy.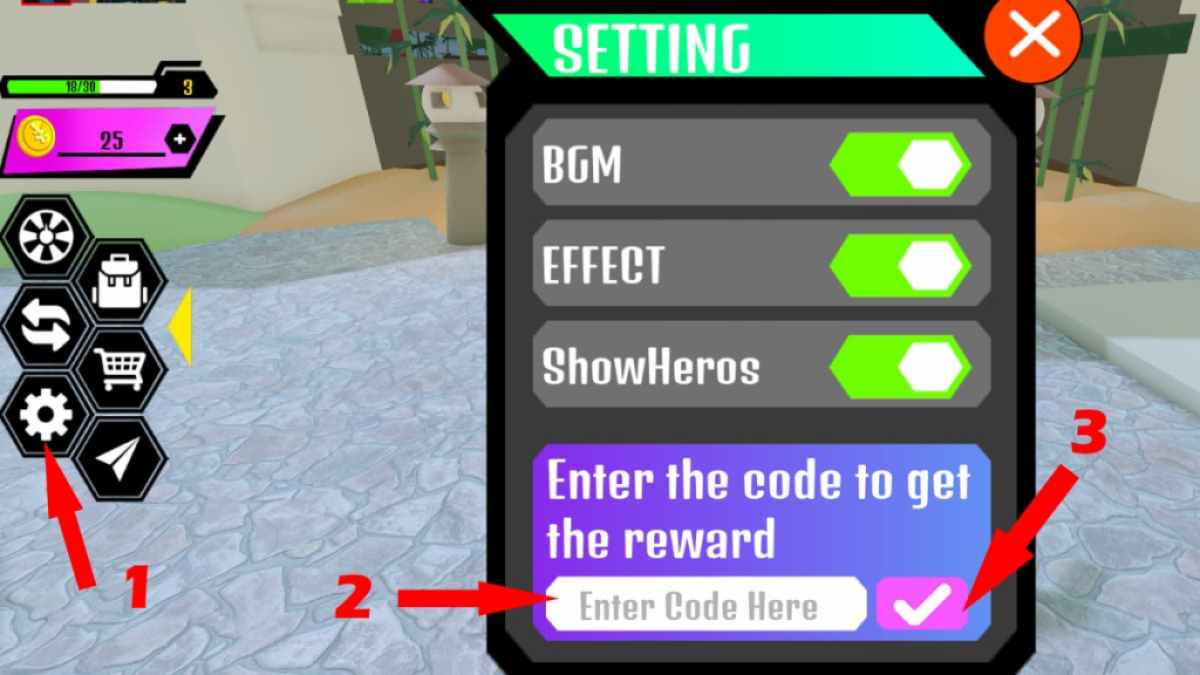 In the game, press the Cog button on the left of the screen.
In the Settings box that appears, enter the code exactly as it appears in the list above in the box that says Enter Code Here.
Press the pink button with a white tick next to the text box to claim your reward!
How can you get more Anime Clicker Fight codes?
We send our warriors out to search for Anime Clicker Fight codes regularly and update them here. But if you want to fight for your own Roblox codes, you can join the Anime Clicker Fight Discord channel, and also the BestBunny Roblox Group.
Why aren't my Anime Clicker Fight codes working?
If you've been defeated by one of our Anime Clicker Fight codes, make sure you haven't made a typo. Even a single capitalization mistake, or a letter mistaken for a number, will mean the code won't work. We suggest cutting and pasting directly to avoid errors if you can. If it still doesn't work, please let us know as the Roblox code has probably expired. This happens to most codes in the end, as they tend to be time sensitive. Check back soon for new codes though!
Speed is the key
Once you start a rush, you'll notice a red bar dropping and building at the bottom of the screen. This dictates how long you will rush for, and I if it disappears completely, your speed will become very slow until the end of the rush. Try to maintain it by not going straight up to an enemy, especially when it will take time to defeat, such as bosses. Stagger your approach to try and keep the timer going. Once it does run out, don't forget to press F for a quick burst of speed. You'll attack faster at close range, so once slowed, it is good to get close to the enemy using this shortcut.
What is Anime Clicker Fight?
Anime Clicker Fight is an anime-themed clicker game in which you defeat enemies along a path to earn gold, which you can then spend to increase your damage by buying warriors to take with you into your battles. Each path ends in a big boss who, once defeated, allows you to move on to the next path to fight stronger enemies.
If you're looking for codes for other games, we have a ton of them in our Roblox Game Codes post! You can also get a bunch of free stuff via our Roblox Promo Codes page.