In this silly Roblox simulator game, you dig your way to higher ranks by punching the environment around you. As you carve your way through the world to increase your stats, you'll notice there are two things you need to progress: Strength and Tokens. While you make your way to the top, be sure to punch up, not down. The higher the level, the more you earn for every click!
Since this game works very similar to the most popular Clicker Simulator games, you can try to skip all the grinding by using our codes to instantly grant yourself the resources you need. Some of our codes below might provide Strength so you can easily access new worlds, or you might get Tokens and multipliers that greatly increase the rate that you accumulate Strength.
Don't forget we have a huge list of Roblox codes for hundreds of other popular Roblox games that get you any resource you might need! We have the most up-to-date codes for dozens of other simulator games, as well as codes for all the popular anime-themed games. Check out our lists for popular games like Anime Warriors Simulator, Ninja Star Simulator, All Star Tower Defense, and Anime Dimensions!
All Roblox Anime Digging Simulator Codes List
Updated June 17, 2022

Added all new codes
Anime Digging Simulator Codes (Working)
Here's a look at all the working Anime Digging Simulator codes.
UPDATESOON—Redeem for 7.5k Strength (New) [Note: This code appears to be glitched at the moment. When we used it, it gave us 7.5k Strength, but then when we clicked again, it reset our total!]
Anime Digging Simulator Codes (Expired)
These Anime Digging Simulator codes no longer work.
Roblox Anime Digging Simulator Frequently Asked Questions
Here are answers to some of the most frequently asked questions about Anime Digging Simulator and common issues players encounter.
How to Redeem Anime Digging Simulator Codes
Redeeming codes for free rewards in Anime Digging Simulator is easy.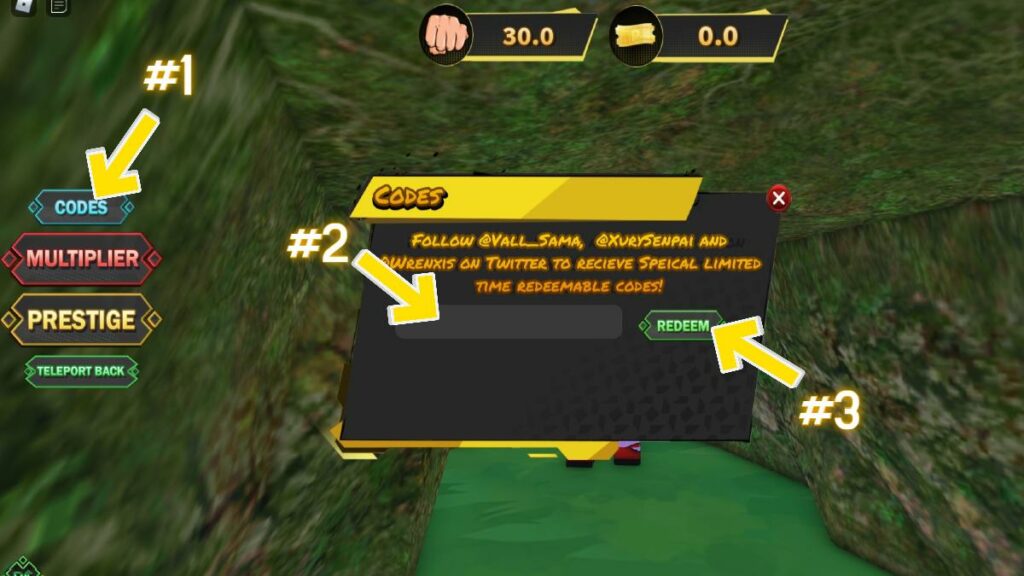 In the game, press the Codes button on the left side of the screen.
In the text box, enter the code exactly as it appears in the list above.
Press the Redeem button to claim your reward!
How can I get more Strength in Anime Digging Simulator?
Anime Digging Simulator is a particularly 'grindy' game, as it takes a lot more time to rank up your stats than most other simulators. The only way to get Strength is to play the game as you should or to use our codes list above. However, you can get multipliers that greatly increase the amount you earn for each click, which helps you progress faster.
You can apply multipliers to your character by pressing the Prestige button on the left side of the screen. From there, press the Prestige button in the Prestige window when you have enough Strength to purchase a Token. The first Token costs 10k Strength, and it increases exponentially from there. When you have a Token, press the Multiplier button on the left, then press the Upgrade button in the Multiplier window to spend a Token and increase your rate.
Why aren't my Anime Digging Simulator codes working?
The first code developer XV Game dropped for the game glitched for most players. It granted them Strength, but then immediately reset the player's Strength total when they clicked again. Unfortunately, glitches like this might be the cause of why your code doesn't work as it should.
However, the most common cause of invalid codes is that the player entered them incorrectly. To avoid this mistake, copy and paste the code from our list instead of entering it in manually. If you're certain you entered the code correctly and it still doesn't work, then you have probably already used the code at some point.
What is Anime Digging Simulator?
Anime Digging Simulator is a Roblox simulator game where you choose to play as a Villian or a Hero and punch your way through the environment to increase your character's stats. You collect Strength by punch and from Orbs that are hidden in the environment. As you train your character, you may spend your Strength to unlock other worlds or increase your rank, both of which increase the amount you earn every time you click. Can you become the ultimate being? Happy punching!
If you're looking for codes for other games, we have a ton of them in our Roblox Game Codes post! You can also get a bunch of free stuff via our Roblox Promo Codes page.