Last checked: October 16, 2023

We tried to find more codes today!
Adventuring and puzzle-solving games are great, but sometimes I just want to demolish something. Destroyerman Simulator is exactly what I need in that kind of moment. In this Roblox experience, the main goal is to smash things and pump up muscles. It's not exactly rocket science, but who needs rockets with all those mighty hammers? Well, the only things you really need are Destroyerman Simulator codes.
Every beginning is hard, especially in the game where you need to prove your worth by becoming super strong. As this is not real life, I could quickly build muscles with Roblox redeem codes. It's nothing illegal, as developers officially approve these codes, so you can enjoy playing the game. By redeeming codes, you'll get all kinds of boosts. If you're into smashing things in Roblox games, use Strongman Smash Codes for additional help.
All Destroyerman Simulator Codes List
Destroyerman Simulator Codes (Working)
These are all the working Destroyerman Simulator codes.
70KLIKE—Redeem code for a Coin Boost (New)
60KLIKE—Redeem code for a Strength Boost (New)
300KMEMBER—Redeem code for a Strength Boost (New)
40KLIKE—Redeem code for a Punching Boost (New)
5KLIKE—Redeem code for a Coin Boost (New)
2.5KLIKE—Redeem code for a Punching Boost
Destroyerman Simulator Codes (Expired)
These are expired codes for Destroyerman Simulator.
1KLIKE—Redeem code for 100 Rage
Related: Roblox Strongman Simulator Codes
How to redeem codes in Destroyerman Simulator
Follow the instructions below to redeem codes in Destroyerman Simulator.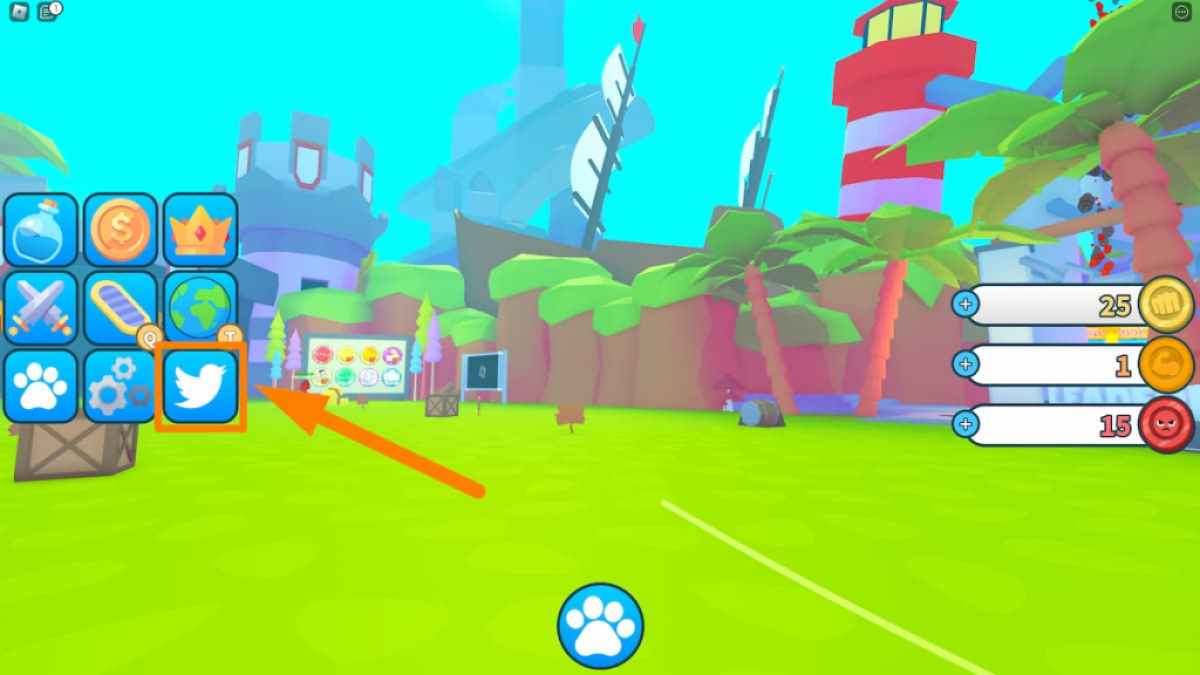 Launch Destroyerman Simulator on Roblox.
Click on the Codes button on the left side of the screen.
Enter working codes into the text box.
Click on the Send code button to claim your free reward.
How to get more Destroyerman Simulator codes?
Visit this page often for the latest Destroyerman Simulator codes. We'll update the page as soon as new prizes appear. In the meantime, follow the game's developers via their Beep Page YouTube, Twitter @BeepGamess, or join their Destroyerman Simulator Discord Server for more details on codes and game updates.
Why are my Destroyerman Simulator codes not working?
Roblox codes often expire after a short period, and Destroyerman Simulator is no exception. Hence, claim your free rewards as soon as you can. Another reason why Destroyerman Simulator codes may not work is a typing error. If that happens, copy and paste codes from our working list directly into the text box. Let us know if you find expired codes, and we'll remove them from the list.
Other ways to get free rewards in Destroyerman Simulator
Besides codes, the best way to get free prizes in Destroyerman Simulator is to join the developer's Beep Games Roblox group. Becoming a member will give you a free pet to help you level up and demolish obstacles faster.
What is Destroyerman Simulator?
Destoyerman Simulator is a Roblox game where your goal is to become strong so you can smash everything and become even stronger! To reach that level, you'll lift weights using rage points you've collected by destroying items. While that is challenging, you can make your gaming experience more accessible with the help of pets and tools for more efficient destruction.
If you're looking for codes for other games, we have many in our Roblox Game Codes post! You can also get a bunch of free stuff via our Roblox Promo Codes page.