Updated: November 27, 2023

Looked for new codes!
Prepare your explosives, it's time to destroy everything in Destruction Simulator! Collect and unlock a variety of weapons, destroy tons of structures, earn XP, and level up! If you're looking for a chaotic yet fun experience, Destruction Simulator is the one for you!
Each Destruction Simulator code listed below unlocks a unique in-game bonus, so be sure to claim them while you can! If you're looking for even more freebies, be sure to check back with this article regularly—we update this list as soon as new codes come out! If you find a code in the Working Codes section that seems expired, please let us know so we can remove it as soon as possible. Keep in mind, also, that you'll need to enter each code exactly as it's written or the experience won't accept it!
If you're looking for more Roblox content to browse while you wait for new codes, check out some of our other related code lists including Roblox Destroyer Simulator Codes, Roblox Destroyerman Simulator Codes, or Roblox Destroyer Masters Codes!
All Destruction Simulator Codes List
Checked for working codes
Destruction Simulator Codes (Working)
Here's a look at all the working Destruction Simulator codes.
There are currently no active codes
Destruction Simulator Codes (Expired)
These Destruction Simulator codes no longer work.
diamond - Redeem code for a game boost!
ranks
levelup
levelboost
epicvolcano
pumpkintime
saletime
Redeeming Destruction Simulator Codes
How do I enter codes in Destruction Simulator?
It's easy to redeem codes for free rewards in Destruction Simulator! To do so, simply follow the steps below.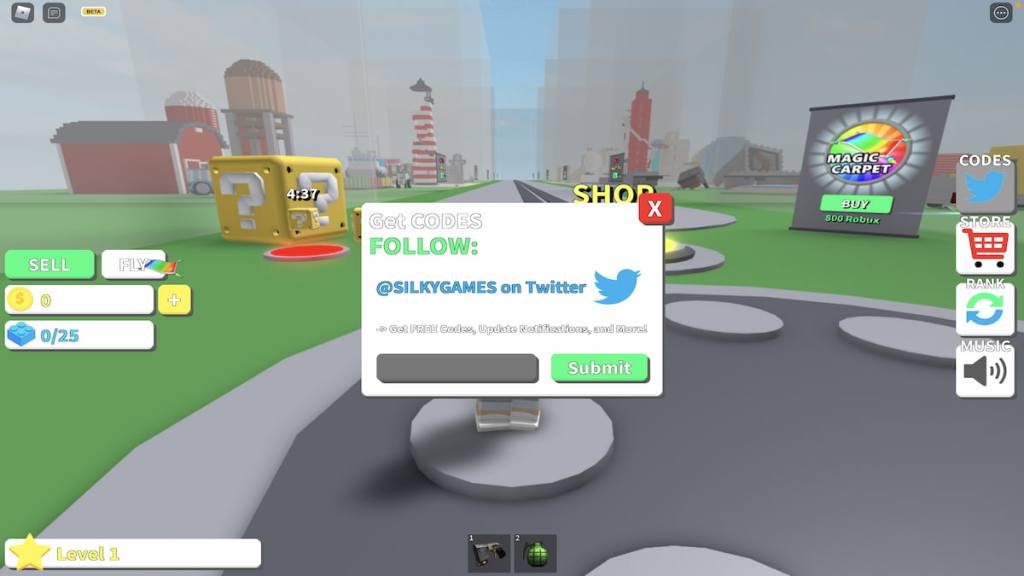 Launch the experience

Press the Codes button on the right side of the screen

Enter each working code into the text box

that appears
Press Confirm to receive your free reward
How do I get more Destruction Simulator codes?
Destruction Simulator codes aren't released very often, in fact, they're barely released at all, so it can be hard to know exactly when or where they'll show up. The best ways to stay up-to-date on codes are checking back with this article, following Silky Games, the development team behind Destruction Simulator, on Twitter, joining the Silky Games Roblox group, and by subscribing to the Silky Games YouTube channel.
Why aren't my codes working?
Not all Roblox codes are active for the same amount of time, meaning some expire exceptionally quickly and may even become inactive after 24 hours or less! If you attempt to enter a code and it says Code Expired, that code is no longer active and, unfortunately, can no longer be redeemed. There's nothing that you can do to fix this issue, the code is simply unobtainable. If you attempt to type in a code and it says Invalid Code, however, this means that you've likely mistyped the code or neglected to use the correct capitalization. If this happens, try to retype and re-enter the code once more, being sure to copy it exactly as it's written!
What is Destruction Simulator?
Destruction Simulator is an experience all about destroying as many objects and causing as much chaos as possible. Use grenades, blasters, and whatever else you can find to demolish everything in your path! The more that you destroy, the more points that you earn—so throw those grenades and use physics to your advantage!
If you're looking for codes for other games, we have a ton of them in our Roblox Game Codes post! You can also get a bunch of free stuff via our Roblox Promo Codes page.