The New York Stock Exchange (NYSE) has entered the NFT space with their first batch of notable direct listings: Spotify, Unity, DoorDash, Coupang. Included in the list was none other than Roblox, which launched on the NYSE through direct listing in March.
The NYSE aims to create virtual history through these virtual tokens. Explaining the reasoning in a Twitter thread, NYSE tweeted, "These non-fungible tokens memorialize a company's First Trade using the blockchain's digital ledger and provide irrefutable proof of authenticity and ownership." Meaning, incorporating NFT enables the NYSE to celebrate the precise moment of going public on the stock market while creating opportunity for others to share in the success through the blockchain.
NFTs, aka non-fungible tokens, are unique items that are stored on the Ethereum (a type of cryptocurrency) blockchain. In terms of owning an NFT, they are best compared to the value of owning a trading card. Collectors find value in owning rare, first-edition cards in mint condition, which is how NFT are being treated, albeit in a virtual setting. Check out Mitchell Clark's breakdown of NFT on The Verge for a more detailed explanation.
The NYSE clearly sees value in minting First Trade NFTs as a form of joining in the success of stock market history. Of course, anyone can download the video shown above, but NFT collectors value NFT as owning the original digital art. NFT is still in its infant stages of collection, but it is seeing a boom in selling digital art.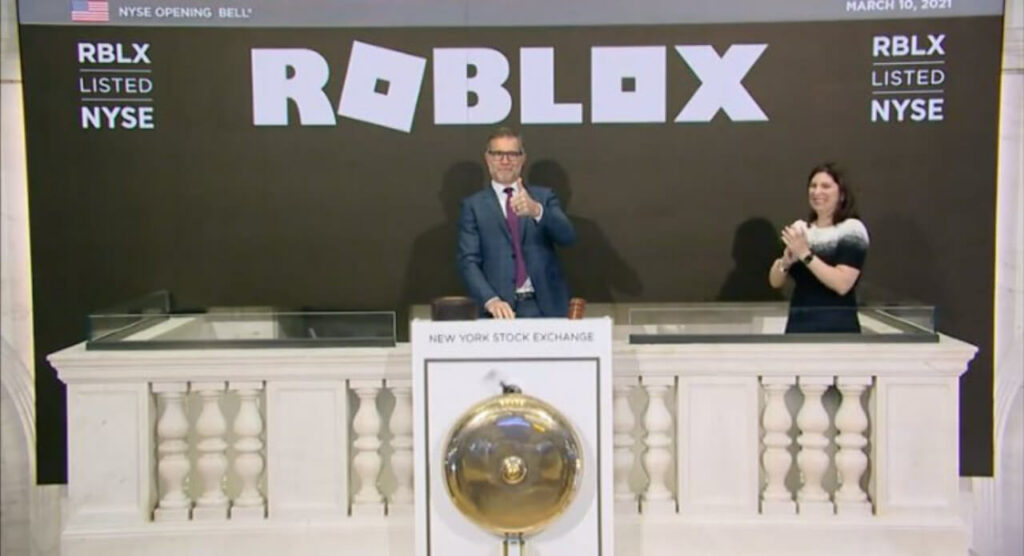 Related: How to buy Roblox (RBLX) Stock
With Roblox having just gone public on the stock market through direct listing one month ago, it makes sense that the company would be included in this original "First Trade" batch of NFTs. So, not only would an NFT collector own the original Roblox NYSE NFT, the value is even greater by owning one of the first "First Trade" tokens in the collection.
Roblox first went public through direct listing on March 10 at a reference price of $45 per share. The RBLX stock opened to the public at $64.50 and has fluctuated in price since launch, jumping as high as $79.10 (March 17) and dropping as low as $60.69 (March 25).
After the NYSE NFT announcement, the RBLX stock rose four percent.
Looking for free Roblox rewards? We've got you covered with our list of Roblox Game Codes and our Roblox Promo Codes post.