Marbles were a big part of growing up for most people, and now you can relive those memories and more in Roblox Marble Mania! In a crazy world designed for high-speed action, you can be in a pinball machine or go on a roller coaster designed for marbles. This world has endless quests to complete, and it's all up to you what kind of marble you want to be!
You can claim the Roblox Marble Mania codes for the in-game currency of Tokens or XP Boosts to help you level up and get new cosmetics for your marble. Claim these codes to help you get Perks faster at the start of the game.
Run the school yard again with the Roblox experiences and their codes. These codes will boost you significantly to help you level up in Basketball Simulator Codes, Football Pro Simulator Codes, Paintball Wars Codes, Roblox Snowballer Simulator Codes, and Roblox Balloon Simulator Codes.
All Roblox Marble Mania Codes List
Updated August 25, 2022

Added new info while rolling around!
Roblox Marble Mania Codes (Working)
Here's a look at a list of all the currently available Marble Mania codes:
wow140k—Redeem code for 1000 Tokens (New)
pumpkin—Redeem code for Tokens & XP
LikeTheGame—Redeem code for 350 Tokens
dislikethevid—Redeem code for 350 Tokens
Roblox Marble Mania Codes (Expired)
These are the expired Marble Mania codes:
racecar—Redeem code for tokens and XP
newshop—Redeem code for a reward
thanks100k—Redeem code for a bundle of items and 1,000 Tokens
Thanks—Redeem code for 500 Tokens
tweettweet—Redeem code for 1,000 Tokens
Roblox Marble Mania Frequently asked questions
Here's everything you need to know regarding Roblox Marble Mania codes.
How to Redeem Codes in Roblox Marble Mania
If you want to redeem codes in Roblox Marble Mania, follow the instructions below.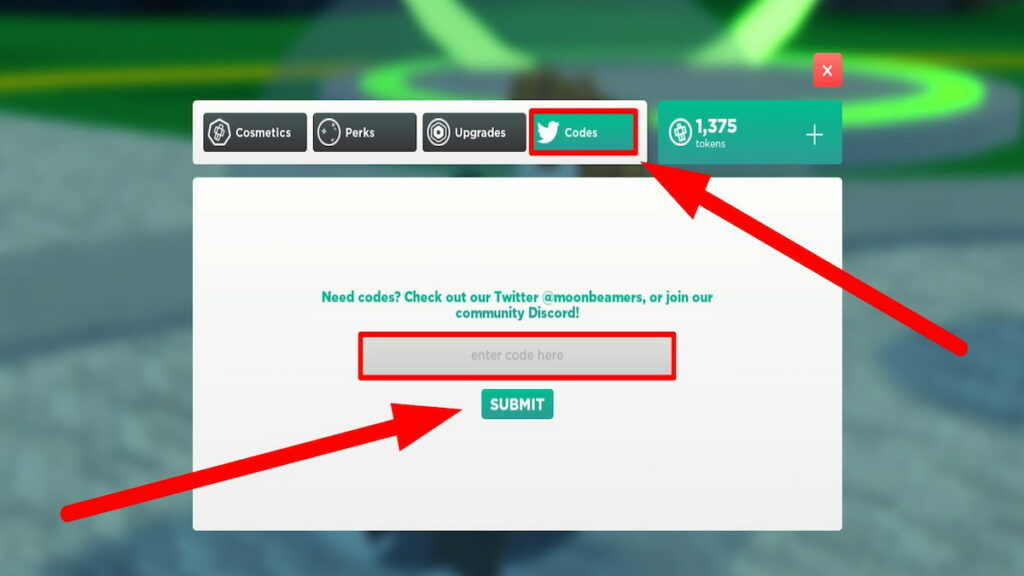 Look for the shop button at the bottom of the screen.
Hit that, and you'll see a Codes option at the top of this new window.
Click on the Codes option, copy one of our Marble Mania codes, and paste it into the "enter code here" box.
Hit Submit to receive your reward.
How can you get more Roblox Marble Mania codes?
To get the latest codes in Roblox Marble Mania, follow the developer on Twitter @moonbeamers and join their moonbeam Discord Server. At Pro Game Guides, we have you covered with all the latest codes from the developer, so save this page and return to us regularly to get all the Marble Mania codes as they are dropped.
Why aren't my Roblox Marble Mania codes working?
There could be a few reasons why you can't claim your Roblox Marble Mania codes. These codes may be expired because Roblox codes are time-sensitive, so make sure to claim these Marble Mania codes in our working list before the developer decides to expire them. These codes could be mistyped into the text box. To avoid these mistakes, copy and paste the codes from our list.
How to unlock Perks in Roblox Marble Mania?
It's effortless to unlock Perks in Roblox Marble Mania. To unlock Perks, you are going to need Tokens. You can gather tokens by finishing quests or taking part in races. Our Marble Mania codes list has redeemable codes with Tokens as the rewards, so claim those to get Tokens too. Once you have enough Tokens saved up, go to the shop button and buy any of the Perks you can afford on that menu.
What is Roblox Marble Mania?
Roblox Marble Mania is a high-speed game where you are in a bubble and can simulate being a marble. In an open-world design, you can go anywhere and complete challenges. Compete in races and upgrade your marble to get power-ups and speed boosts. There are three other worlds to unlock, but you need the Marble Mania currency. Make sure that you complete challenges to collect all the badges and climb to the top of the leaderboards.
If you're looking for codes for other games, we have a ton of them in our Roblox Game Codes post! You can also get a bunch of free stuff via our Roblox Promo Codes page.