Want to get all the YouTube subscribers you ever dreamt of without the hassle of actually becoming an influencer? Then ProTube Race Clicker is the game for you! Collect Subs by clicking as fast as you can, then racing along the track. Use all those lovely subs to hatch and level up pets to help you race faster. Can you get yourself on the ProTube leaderboards for having the most subs?
ProTube Race Clicker codes will give you free Subs. Subs can be spent in the Lobby area to hatch pets, giving you a base speed boost in all your races. Codes may also give you free boosters, which can speed up your income or increase your luck when hatching pets for a limited time. If you're into Roblox clicker games, why not also check out Anime Racing Clicker?
All ProTube Race Clicker Codes List
ProTube Race Clicker Codes (Working)
These are all the working ProTube Race Clicker codes.
WojanTeam—Redeem for 200 Subs (New)
ProTube Race Clicker Codes (Expired)
These are expired codes for ProTube Race Clicker.
There are no expired codes for ProTube Race Clicker
Related: Race Clicker Codes
How to redeem codes in ProTube Race Clicker
Follow the instructions below to redeem codes in ProTube Race Clicker.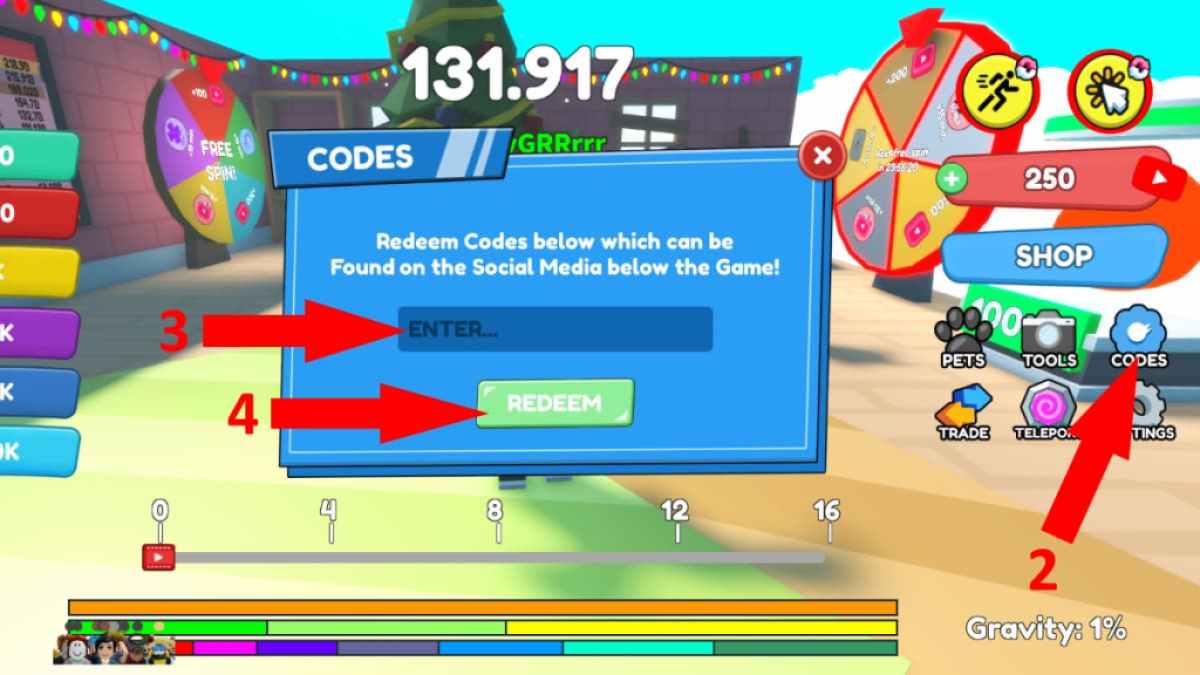 Launch ProTube Race Clicker on Roblox.
Press the blue CODES button on the right of the screen.
In the text box that says ENTER, enter the code exactly as it appears in the list above.
Press the green REDEEM button below the text box to claim your reward!
How can you get more ProTube Race Clicker codes?
If you want to race off to find your own ProTube Race Clicker, a good place to begin is by joining the WOJAN Roblox Group. Unfortunately, the developers haven't shared more social links or a Discord channel at this time.
Why are my ProTube Race Clicker codes not working?
If you've entered a ProTube Race Clicker code from here and it hasn't worked, first check the capitalization and also whether you may have mistaken a letter for a number. Just a small typo can invalidate a code, so it's best to cut and paste them in directly from Pro Game Guides. If you're sure it is right, but it still won't work, the code may have expired. This happens to most Roblox codes in the end, but rest assured, we are out there right now racing to find new codes!
Other ways to get free rewards in ProTube Race Clicker
There are always ways to get extra free rewards in the Lobby after you log in to play ProTube Race Clicker. For example, during Christmas, you could click on the small presents under the tree to gain free Subs. Plus, if you join the WOJAN Roblox Group linked above, you get to Spin the Wheel (to the left of the racetrack) every hour for the chance to win Subs, boosters, or even a premium pet.
What is ProTube Race Clicker?
ProTube Race Clicker is a Roblox race-clicker game in which you click for 20 seconds to build speed, then race for two minutes to collect Subs, the game's currency. Subs can then be spent on pets in the Lobby area, which will increase your base speed but also can open new race lanes. This is important, as a clearer lane stops you from being slowed down so often when other racers go past you. You can also trade with other players and use boosters to improve your speed and the rewards collected.
If you're looking for codes for other games, we have a ton of them in our Roblox Game Codes post! You can also get a bunch of free stuff via our Roblox Promo Codes page. And in the meantime, take a look at the latest news to stay up-to-date on all things entertainment.