Welcome to the Psychic Playground! In this sandbox-style Roblox experience, you can cause all manner of havoc across a city, destroying buildings and enemies (including other players) with your psychic powers! Pick up and throw cars, blow down walls, and throw Dummies into fire pits. Then Rebirth to unlock ever more powerful skills to unleash on your enemies!
Psychic Playground codes can give both currency and boosters. The game's main currency is Energy, which is spent to increase your attributes but also to rebirth, which opens up new skills. Boosters increase the value of the energy you pick up as you use your powers. If you love sandbox-style Roblox battlers, also be sure to check out The Flash: Infinite Earth.
All Psychic Playground Codes List
Psychic Playground Codes (Working)
These are all the working Psychic Playground codes.
5000Likes—Redeem for 2x Energy Boost for 15 minutes (New)
PsychicLove—Redeem for 5k Energy (New)
Psychic Playground Codes (Expired)
These are expired codes for Psychic Playground.
There are no expired codes for Psychic Playground
Related: Spiderman Burst Simulator
How to redeem codes in Psychic Playground
Follow the instructions below to redeem codes in Psychic Playground.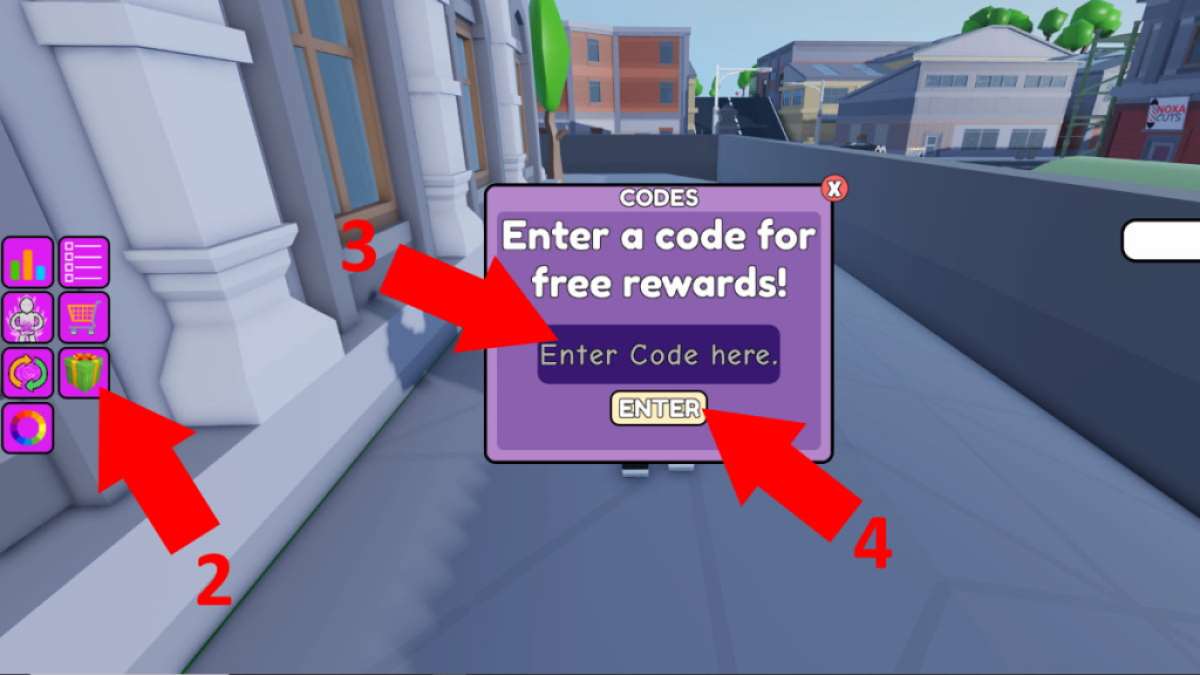 Launch Psychic Playground on Roblox.
Press the green Gift Box icon on the left of the screen.
In the pop-up text box saying Enter Code here, do so exactly as it appears above.
Press the ENTER underneath button to claim your reward!
How can you get more Psychic Playground codes?
Looking for extra Psychic Playground codes and information? Start by joining the Khongumu Roblox Group, while you might also want to subscribe to the KhonJa YouTube Channel. You can also follow @KhongJa02 on Twitter and become part of the Khonguma Discord Server. Once confirmed on the latter, you'll have access to channels including announcements, updates, and sneak peeks.
Why are my Psychic Playground codes not working?
Psychic Playground codes, as with most Roblox codes, need to be inputted in an exact manner. This means if you miss a capital letter or mistake a number for a letter, the code will come up as invalid. If you've cut and pasted the code directly from here, but it still won't work, it has likely expired. Let us know in the comments below, then check back soon for our regular code updates.
Other ways to get free rewards in Psychic Playground
The best way to get extra free rewards in Psychic Playground is to complete missions. Click the top-right button on the left-hand side of the screen (two above the Codes button) to open your Missions menu. At the bottom of the pop-up, you'll see a Get Mission button. You'll start out needing to Kill Dummies or Collect Energy. This is super easy and fun, as Dummies don't fight back and often get caught in the crossfire, while everything you do collects energy, so it doesn't feel like work. Try to blow Dummies into fire pits for easier wins.
What is Psychic Playground?
Psychic Playground is a sandbox Roblox experience in which players run around an urban area while having fun with their psychic powers. Using powers can move, throw, and destroy items, buildings, and NPCs, as well as affect other players. Actions and missions give players energy, which can, in turn, be spent to increase the strength of their abilities and unlock new masteries.
If you're looking for codes for other games, we have a ton of them in our Roblox Game Codes post! You can also get a bunch of free stuff via our Roblox Promo Codes page. And in the meantime, take a look at the latest news to stay up-to-date on all things entertainment.