With Roblox's ever-increasing popularity, the creators have made it possible for users to design and upload their own accessories to equip to their character. As it is with all other games that allow custom avatar content, players have made transparent templates for their characters to serve as a base for their designs. However, getting access to the template can be a hassle since the official template on the Roblox website is not transparent.
Fortunately, we've got you covered! With the customized shirt template below, you'll have a clean slate you can use to develop your character designs from the most raw form: clear! There is one important thing to note about this template, though—although it is transparent, players will find that if you upload it as is to the Roblox website, there is still a green undershirt covering your character's upper body. That said, the avatar design tool (thankfully) does not let your designs be truly transparent.
Here is the Transparent Shirt Template: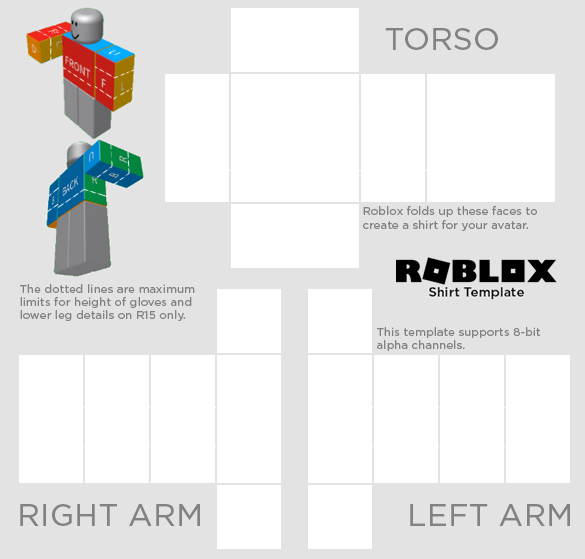 To save the template above to your devices, use your device's option for alt-click (right-click on PC, press and hold on mobile, etc), and select Save As... or Save to Device/Photos. From there, you can go modify the template with whatever program you desire and upload it to the website!
Try to make something creative!
Want to see our massive list of codes for the huge selectin of Roblox games? Check out our List of all Games Codes to see how to get free stuff!