Updated November 27, 2023

We have added the latest codes!
With perils around every corner and a whole world to explore, the developer beautifully makes that. Why would you not want to jump headfirst into this RPG Roblox World // Zero? You and your friends can join a guild and take on the strongest challenges by making your characters compliment each other by matching up different classes to take down any foe.
The codes for Roblox World // Zero will give you Crystals. With Crystals, you can go into the store and buy skins for your Pets. You can also purchase many cosmetic items for your character, like hats, robes, and masks. Claim these codes to get a new wardrobe!
If you enjoy exploring new worlds and taking on dungeons to give yourself a challenge, we have a list of Roblox games with their codes to give you that head starts at the start of the game that you need. Try these codes to give you a boost in A One Piece Game Codes, Your Bizarre Adventure Codes, Roblox Attack on Titan: Evolution Codes, AFK Arena Codes, and Project Slayers Codes.
All Roblox World // Zero Codes List
Roblox World // Zero Codes (Working)
PLAYMENU—Redeem for 150 Crystals (New)
WORLD10—Redeem for 150 Crystals
300MIL—Redeem for 100 Crystals
GRAND—Redeem for 100 Crystals
650LIKES—Redeem for 150 Crystals
Roblox World // Zero Codes (Expired)
PRIDE—Redeem for Rainbow Shades
PETREVAMP—Redeem for 50 Pet Candy
625LIKES—Redeem for 100 Crystals
WEEKLYQUEST—Redeem for 200 Crystals
CRYSTALSPLEASE—Redeem for 1000 Crystals
600KLIKES—Redeem for 100 Crystals
HYPEWORLD8—Redeem for 50 Crystals
HOLIDAY2021—Redeem for 150 Crystals
FAVMILLION—Redeem for 100 Crystals
100MILPARTY—Redeem code for 100 Crystals
APRILFOOLS—Redeem code for a Rock pet
Roblox World // Zero Frequently asked questions
Here's everything you need to know regarding Roblox World // Zero codes.
How to Redeem Roblox World // Zero Codes
Redeeming codes in Roblox World // Zero is easy. Follow our guide below.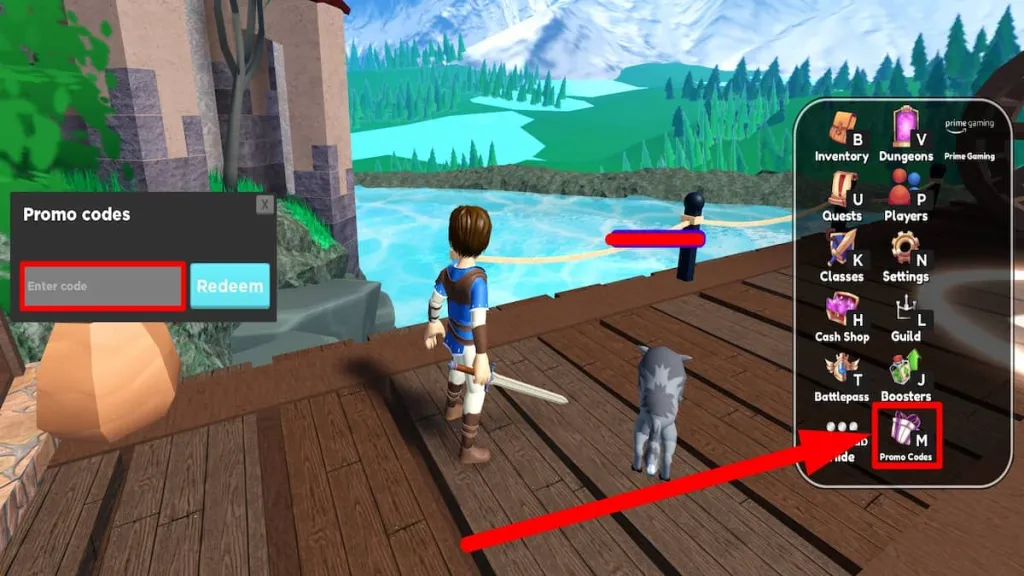 First press Tab and then press the Promo button.
This will open a new window where you can enter each working code into the Promo codes text box.
Press Redeem to claim your free reward.
How to get more Roblox World // Zero codes
The developer RedMantaStudio will drop the latest codes for Roblox World // Zero on the following social media pages like Twitter @WorldZeroGame and their World // Zero Discord Server. Follow us here at Pro Game Guides for all the new codes that will be released, and you will never miss another reward again!
Why aren't my Roblox World // Zero codes working?
There are several reasons why your codes may not be working for Roblox World // Zero. These codes may be mistyped into the text box, and you may have either spelled them wrong or added the wrong punctuation. Try copying and pasting the codes from our list to ensure that these codes don't have mistakes. These codes that you are trying to claim may be expired. Most codes have an expiration date, so make sure to claim these codes as soon as you see them on our list.
What are the controls in Roblox World // Zero?
To become the master of your class, you will need a firm understanding of how the controls work in the game. The more you level up, the more you can equip different powers to your character. But when starting, you will have a standard set of controls that you will need to memorize. See all the controls below to become a better warrior.
"Q" key—Sheathe sword
"C" key—Dash
"Left click"—Slash/attack enemy
"Q" key—Leap Slash
"Q" key—Your Pet will Bite an enemy
What is a Roblox World // Zero game?
Created on Jan. 2019, World // Zero is a fantasy RPG on the Roblox platform. Players first enter the world after choosing from three classes: Swordmaster, Mage, or Defender. From there, the world is open to exploring, completing quests, evolving pets, and more. Over 16 unique dungeons with bosses to defeat and daily bounties keep players returning for frequent rewards.
If you're looking for codes for other games, we have a ton of them in our Roblox Game Codes post! You can also get a bunch of free stuff via our Roblox Promo Codes page.