Royal Blood, the English rock duo, are set to perform at the 8th Annual Bloxy Awards, with exclusive band merch available now. But that's not all—KreekCraft, iamSanna and many more special guests are expected to appear at the virtual awards show this Saturday. The event will be hosted by JParty.
A free Royal Blood Beanie is available in the Avatar shop for all Robloxians to show their support during the live performance this Saturday. More Royal Blood merch are available to purchase. Be sure to check out our list of all Bloxy Award items, including the Award-Winning Smile, available when the Hub opens this Thursday.
We're so excited to perform virtually at @Roblox's Bloxy Awards! This'll be our first live performance of Limbo, so tune in Saturday at 8pm GMT for a cosmic experience like no other!https://t.co/aI6p2xnN6M pic.twitter.com/xuvem411OW

— Royal Blood (@royalblooduk) March 23, 2021
In a new launch trailer, KreekCraft and iamSanna were announced to appear at the Bloxys. Additional special guests include Rovi23, TanqR, and Leah Ashe. It's unknown how these content creators will appear during the virtual event, so we expect many surprises throughout the night. KreekCraft has, of course, been nominated in this year's Best Video Content Creator category.
Related: Piggy leads Roblox Bloxy Awards 2021 nominations — read the complete list
The virtual show will be hosted by JParty, in what Roblox promises to be the most immersive Bloxy Awards yet. A well-known figure in the community, JParty is the Head of the Developer Community and administrator of the platform.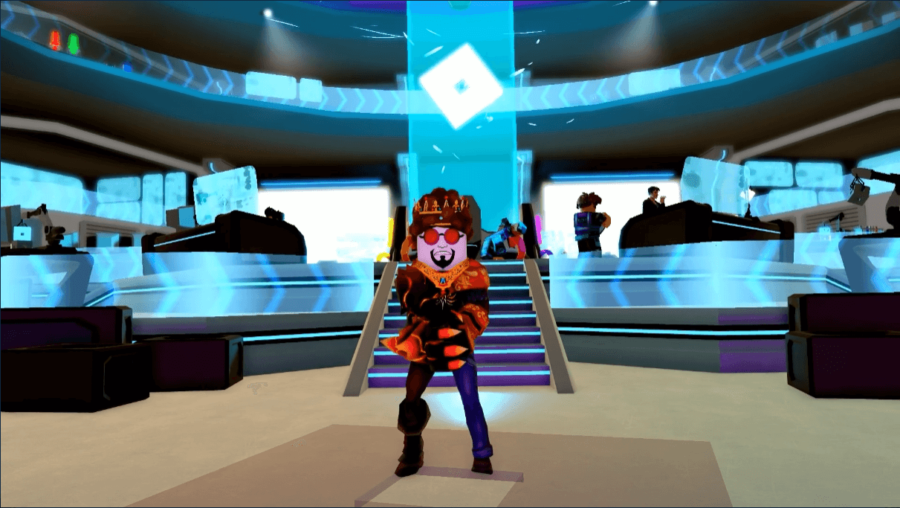 The word "voyage" has often been used when describing this year's Bloxy Awards show. Players received a brief glimpse of the voyage during the initial Feb. voting session that awarded players an "I Voted" pin. During the voting session, the company provided a brief behind-the-scenes look at the event's construction through a short airship ride. This ride will, presumably, play a larger role during the main event.
Check out the 8th Annual Bloxy Awards Official Launch Trailer below.
The 8th Annual Bloxy Awards Hub opens on Thursday, March 25. The awards show premieres this Saturday, March 27 at 2pm CT.
For more Bloxy Awards 2021 coverage, be sure to check back with Pro Game Guides.