How fast can you tap? This game will put your clicking finger to the test. The more you click, the greater the rewards in Tapping Stars are. You can unlock new worlds to explore or get new pets to join you on those journeys into the unknown. There are also plenty of daily rewards to claim, but this list of codes we have gathered for you will give you that little bit extra so that you can get to those new worlds and adventures faster.
Gems are what you will be trading your clicks in for. The more gems you have, the cooler pets you can unlock. These pets can aid you in your adventures. Click as fast as possible for those stronger pets and bigger and better worlds to explore!
We have you covered for all your favorite Roblox clicking titles here at Pro Game Guides. Get these codes to help you with your favorite Roblox game and get that head start. Roblox Tapping Legends X Codes, Tapping Simulator 2 Codes, Roblox Tapping Frenzy Codes, Roblox Tapping Titans Simulator Codes, or Roblox Tapping Zones Codes.
All Tapping Stars Codes
Updated March 20, 2023

Added a new code!
Tapping Stars Codes (Working)
spring—Redeem for 500 Gems (New)
100likes—Redeem for 700 Gems and 1k Likes
RELEASE—Redeem for 200 gems
Tapping Stars Codes (Expired)
There are currently no expired codes.
Tapping Stars FAQ, Answered
Follow our guides and make sure you can claim the codes correctly.
How to redeem Tapping Stars Codes
To redeem Tapping Stars codes, follow our easy guide below.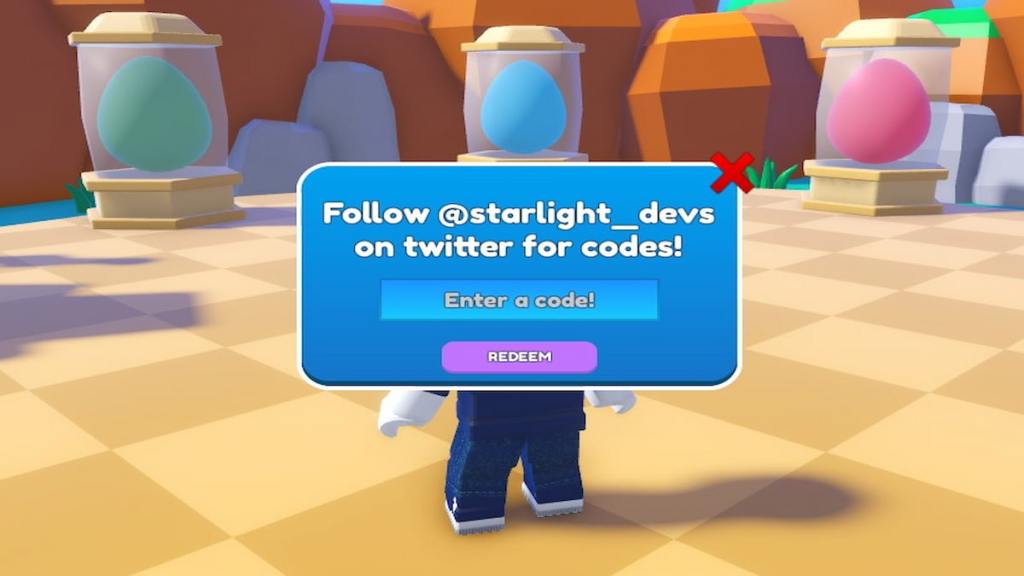 Enter the game.
Click on the Twitter bird Icon.
Type in the box that says Enter a code.
Click redeem to claim codes.
How to get more Tapping Stars Codes
To get more Tapping Stars codes, stay in touch with the developer on Twitter @starlight_devs or join them on their Starlight Developers Discord Server. Follow us here at Pro Game Guides because we have the most up-to-date lists of codes for you and all your favorite Roblox titles.
Why aren't my Tapping Stars codes working?
One can make common mistakes when trying to claim a Tapping Stars Code. The easiest mistake is mistyping a letter or forgetting to add grammar to the code. Every code has an expiration date, and we suggest you claim your codes as soon as they are released just in case you forget to.
What is Tapping Stars?
Tapping Stars is a fun game where you can travel to new worlds by clicking as fast as possible. The more you click, the more you can unlock. Bigger worlds and better pets are what you can claim by turning your clicks in. Travel to new worlds that you can unlock and discover new lands with your pets! Keep the click count high; each new world is yours to conquer!
You can also get more free codes to help you in all your Roblox adventures by going to the Roblox Promo Codes page. We have you covered when it comes to all things Roblox and Roblox Anime!