Building off of the popularity of the Big Floppa meme, Raise a Floppa in Roblox is an experience centered around raising and taking care of your own pet caracal, otherwise known as a Floppa. Players have to work to keep their Floppa from starving while also buying items from the virtual computer's store to further progress the game. While most items have pretty straightforward uses, some are slightly shrouded in mystery. One of these items is the Bone, which you can collect from many sources. In this guide, we'll tell you what you can do with a bone in Roblox Raise a Floppa.
How to get a bone in Roblox Raise a Floppa?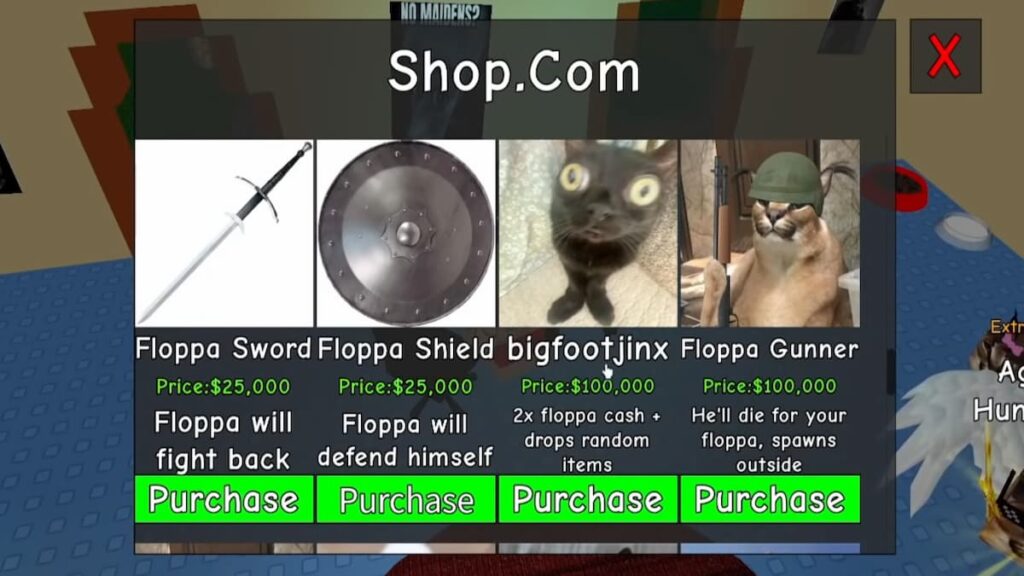 In order to get a Bone, players need to purchase the bigfootjinx from the Shop in the virtual computer. The bigfootjinx costs $100,000 and will drop random items frequently while also giving 2x Floppa Cash. These items can range from gold bars, mushrooms, fish, treasure bags, and bones. Players can also find bones occasionally in the lake while fishing.
How to use a bone in Roblox Raise a Floppa?
Once you have collected a bone, you can feed it to Chop, the small wolf that roams outside the house. Chop loves bones, and feeding it to him will tame him for five minutes in-game. Once tamed, Chop becomes a valuable defensive asset, as he will attack enemies during bandit raids to protect you and your Floppa.
Looking for more cat games in Roblox? Check out Roblox Cat Simulator Codes right here on Pro Game Guides.