It wouldn't be spooky season without the queen of Halloween herself, Kuromi, so Sanrio and Rock Panda Games haven given fans just that! From Oct. 20, 2022, to Oct. 31, 2022, My Hello Kitty Cafe players can celebrate the season of scares with help from the mischievous Kuromi and her best friends Hello Kitty, My Melody, Keroppi, and more by playing the new hide-and-seek minigame, decorating their cafes with tons of Halloween-themed furniture, and even following around the Sweet City Halloween float. To learn even more about this event, continue reading below.
Everything you need to know about the My Hello Kitty Cafe Halloween Event
How long does this event last?
As stated above, the My Hello Kitty Cafe Halloween Event begins on Oct. 20, 2022, and ends on Halloween, Oct. 31, 2022. Halloween is also Kuromi's birthday, so be sure to stop by and send her your happy birthday wishes!
How is My Hello Kitty Cafe celebrating Halloween?
Halloween Float
My Hello Kitty Cafe is celebrating Halloween with a themed, limited-edition event that allows players to earn currency, participate in a parade, and unlock tons of event-exclusive items for their cafe. To join in on these festivities, head to the city and look for the decorated parade float pictured below.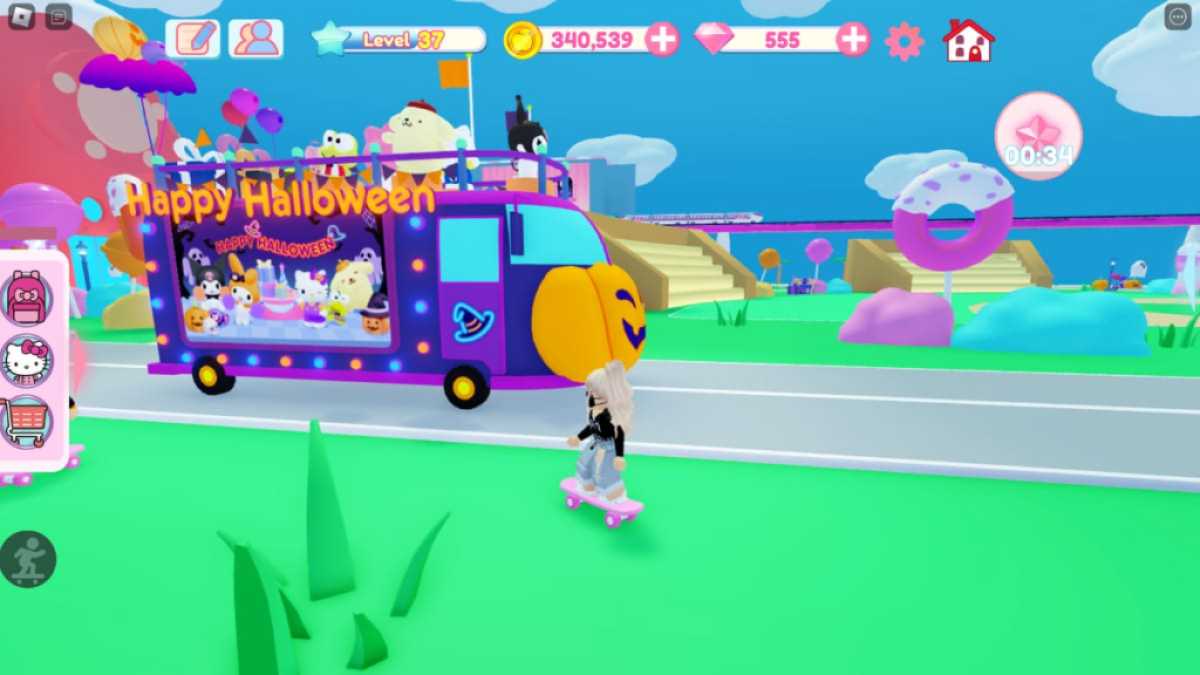 This float travels around the city every 30 minutes, and the characters on board throw out presents to those watching from the street. Inside of these presents are Gems, Coins, and a limited-time currency, Candy! These candies can then be taken to the city's Event Center booth and traded for Coins, Gems, Gacha Tickets and even some adorably-spooky, Halloween-themed items.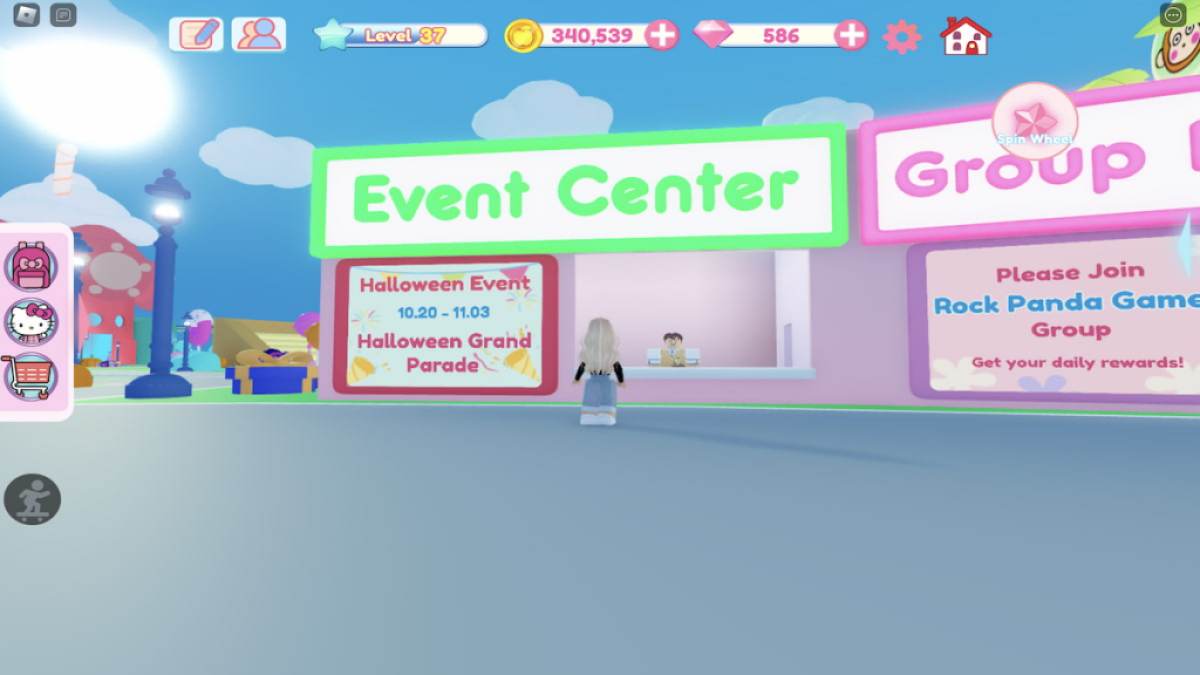 Hide-and-seek minigame
Unlike the International Friendship Day Event that occurred in July 2022, this year's Halloween Event comes with an extra bonus beyond the float—a new minigame! To join this minigame, look for the NPC in Cafe Town who's dressed in a Kuromi costume and walk into the pink portal that's to the left of them.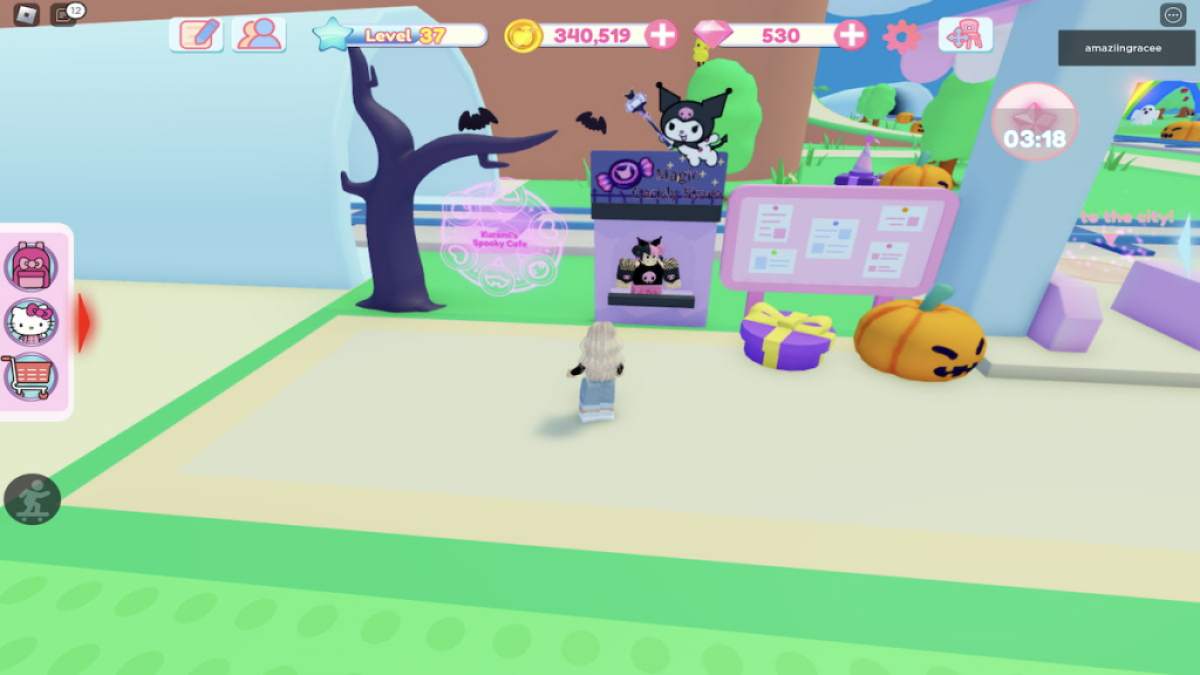 Entering this portal will teleport you to Kuromi's Spooky Cafe.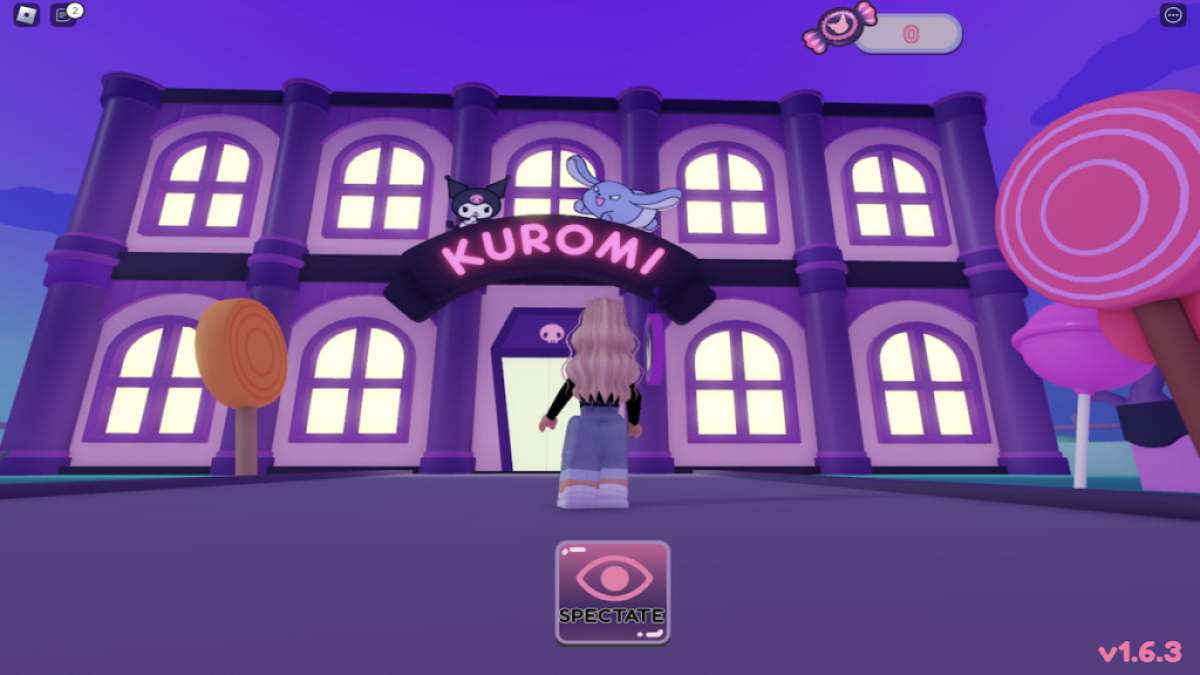 After a few seconds of waiting, you and everyone else in the server with you will be brought inside of the cafe to begin the hide-and-seek minigame. At the start of each round, one player in the server will be chosen at random to be Kuromi, while the rest of the players will spawn in as themselves. To win this minigame as Kuromi, you must use your magic wand to turn all of the other players into pieces of cake before they can escape the cafe.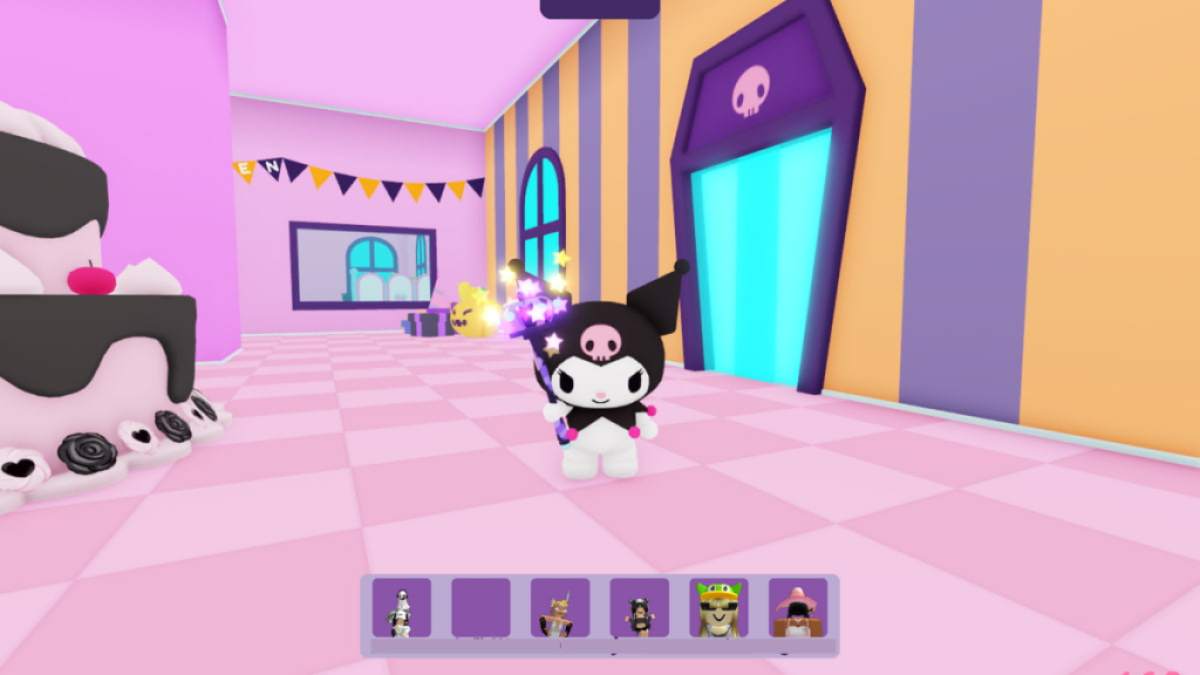 Related: How to get exclusive Roblox gift card items | October 2022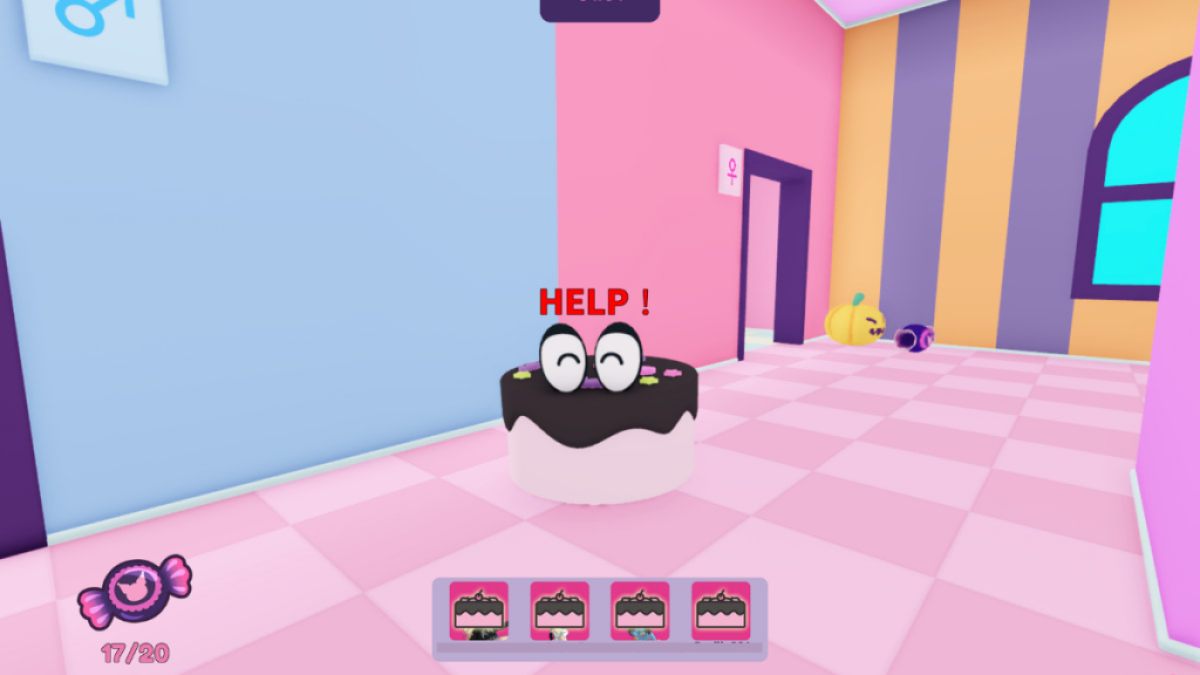 To win as a Robloxian, you must run around the cafe collecting candy, avoiding Kuromi, and saving any of your teammates that get turned into cake until the escape door opens. When it opens, run out of the cafe as fast as you can!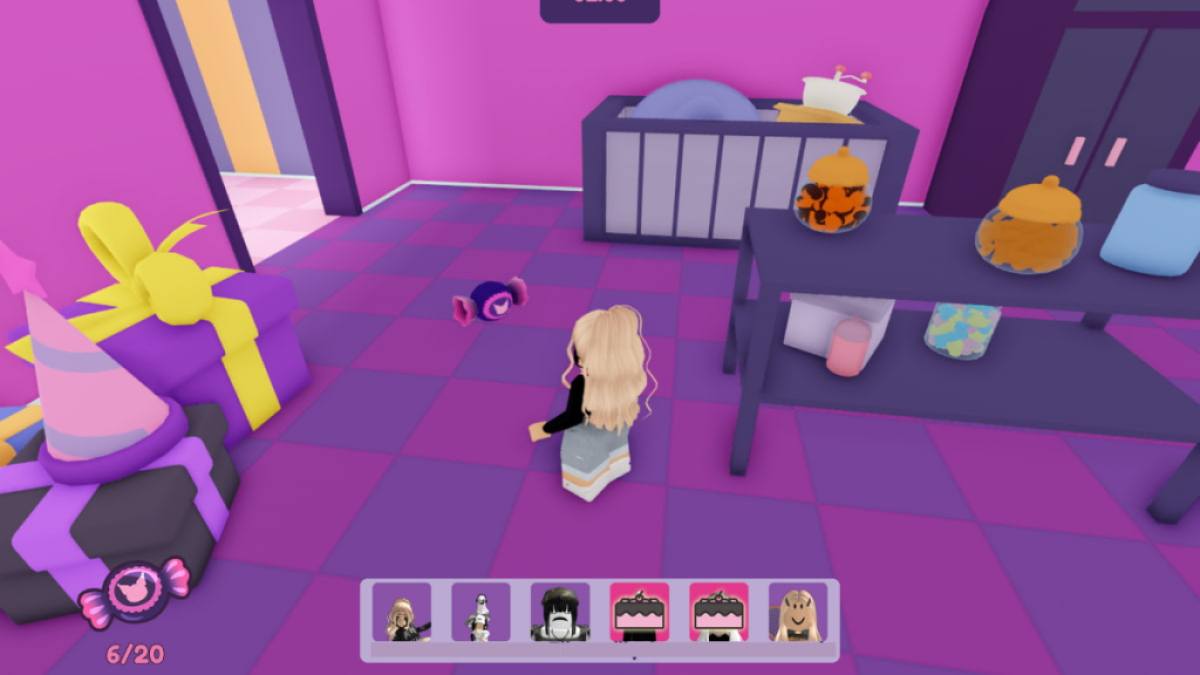 If Kuromi is able to transform all of the other players into cake, she wins; if even just one player is able to survive and escape, the Robloxian's win. After finishing a round, all players, including Kuromi, will receive a handful of candy.
Are there any free avatar items in this event?
Unfortunately, this event brings no free avatar items along with it. There have been a handful of free, Sanrio-themed avatar items added to the My Hello Kitty Cafe experience, including the Cinnamoroll Backpack, Gudetama Backpack, and Hello Kitty® Backpack; however, none of them are specific to the Halloween Event.
Looking for more Roblox content? Check out our recent guides on How to get all free items in Roblox Ultaverse or All Royale High Halloween Halo answers (2022) – Roblox here on Pro Game Guides!